The Netflix Royal Drama You Might Not Know About
Helen Lewis's culture picks include a period drama on "the Habsburg Meghan Markle," a "majestically petty" Clive James poem, and a certain royal memoir.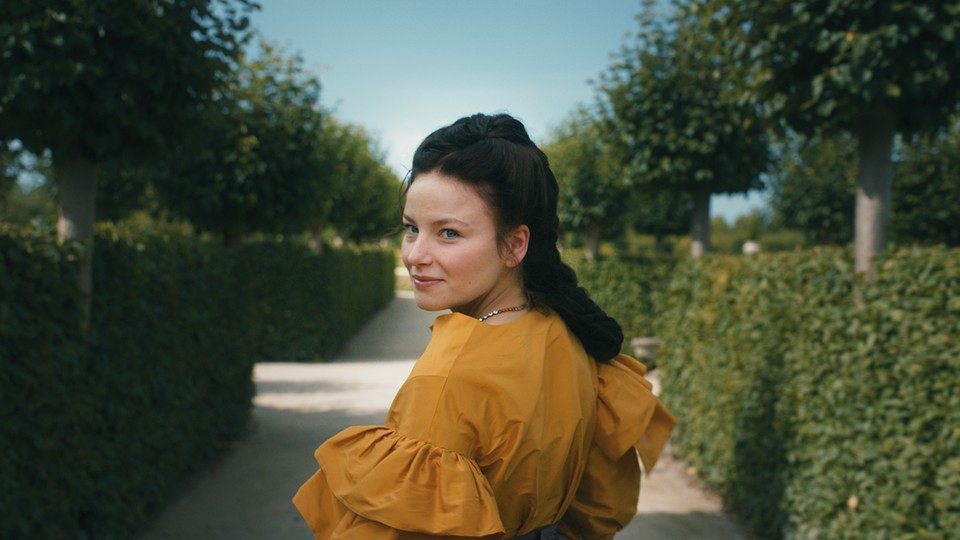 This is an edition of The Atlantic Daily, a newsletter that guides you through the biggest stories of the day, helps you discover new ideas, and recommends the best in culture. Sign up for it here.
Good morning, and welcome back to The Daily's Sunday culture edition, in which one Atlantic writer reveals what's keeping them entertained.
Today's special guest is the London-based staff writer Helen Lewis. In addition to her extensive Atlantic coverage of U.K. politics and the British monarchy, Helen wrote about a recent art-world controversy in November and, last month, coined a whole new label for a strange internet trend. She's currently engrossed in a new royal period drama on Netflix, will read anything by the late novelist Hilary Mantel, and calls the TikToker Mamadou Ndiaye a "David Attenborough for Gen Z."
But first, here are three Sunday reads from The Atlantic:
---
The Culture Survey: Helen Lewis
The television show I'm most enjoying right now: The Empress, on Netflix, which is a German-language period drama that tells the story of Elisabeth, or "Sisi," the 19th-century empress of Austria. Beautiful, divisive, suffocated by the demands of royal life—very much the Habsburg Meghan Markle. (Until I visited Schönbrunn Palace and the museum dedicated to her in Vienna last summer, I had no idea there was a full-blown Sisi industry.)
Elisabeth lived in a time when the Habsburg Empire was being dragged into modernity; a key plotline of The Empress is whether the emperor can raise the funds to build a railway across its lands, which stretched into the current borders of Italy and Hungary. She was herself an oddly modern figure, running away from court to self-actualize in Corfu. She almost certainly had an eating disorder and she had gymnastics rings installed in her room at the Hofburg palace so she could do calisthenics. She also refused to have any portraits painted of her after the age of 42, a practice I intend to follow.
The Empress is more fun to watch than The Crown, because I know the history less well and therefore have no idea what the "right" answer is to the dilemmas the characters face. Should the Habsburgs go to war or try to stay neutral? I don't know—but then, neither did they. [Related: Black lamb and grey falcon: part I (published in 1941)]
An actor I would watch in anything: Gary Oldman. In Apple TV+'s Slow Horses, he plays a low-level spymaster called Jackson Lamb who oversees a group of no-hopers from a horrible office in a particularly charmless part of London. His performance is exquisite—if that's the right word to use of a character whose main attributes are dandruff and farting. [Related: Darkest Hour is a thunderous Churchill biopic.]
The upcoming event I'm most looking forward to: Phaedra at the National Theatre, written and directed by the Australian playwright Simon Stone. Along with Robert Icke, another exceptional writer-director, Stone works regularly at Internationaal Theater Amsterdam, which is led by Ivo van Hove—the megastar European director behind the successful Broadway version of A View From the Bridge and the West Side Story revival. If you ever visit Amsterdam, go to ITA! On Thursdays, the shows are performed with English subtitles, and the ensemble is the most talented company of actors I've ever seen. Someone once described them to me as being like thoroughbred racehorses.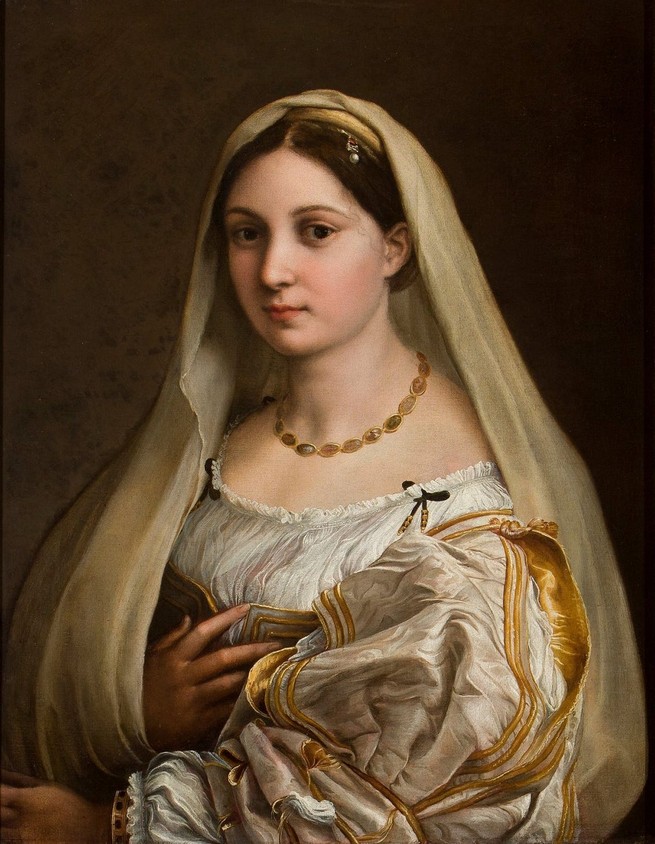 The best work of nonfiction I've recently read: I have to say, I approached Prince Harry's Spare with low expectations—I thought it would be the written version of Netflix's saccharine Harry & Meghan documentary. Wow, was I wrong: As I wrote in my Atlantic review, "where else would you find charging elephants, hallucinations about talking trash cans, Afghan War stories, royal fistfights, and a prince's frostbitten penis in a single narrative?" [Related: The cringeworthy end of Harry & Meghan on Netflix]
An author I will read anything by: Terry Pratchett. Hilary Mantel. Janet Malcolm. All left behind solid back catalogs that I am parceling out to make last longer. [Related: Hilary Mantel's art was infused with her pain.]
The last museum or gallery show that I loved: The recent Raphael exhibition at the National Gallery, London. His Madonnas are famous, but the highlights for me were Woman With a Veil, which is usually displayed at the Pitti Palace, in Florence, and the portrait of Lorenzo de' Medici, which is currently on loan to the Metropolitan Museum of Art, in New York. The colors were astonishing, particularly because these paintings are more than 500 years old.
In Oliver Burkeman's book Four Thousand Weeks—an anti-self-help book about rejecting bad productivity advice and embracing the moment—he talks about an exercise where you have to look at a painting for three hours straight (bathroom breaks are permitted). That sounds like my idea of torture, but Raphael's Woman With a Veil might make it bearable. [Related: Oliver Burkeman's time-management advice is depressing but liberating.]
A favorite story I've read in The Atlantic: I'm fascinated by "transient mental illnesses"—medical conditions that arise in specific historical and cultural contexts, like St. Vitus Dance, fugues, hysteria, or dissociative identity disorder. So I frequently revisit an Atlantic piece from 2000 called "A New Way to Be Mad," which looks at people who want to have their limbs amputated, and the debate among surgeons over whether to grant their wish.
A YouTuber, TikToker, Twitch streamer, or other online creator that I'm a fan of: Mamadou Ndiaye (@mndiaye_97) on TikTok. He is dryly funny about animal behavior: David Attenborough for Gen Z. Also, he has to work around the bizarrely strict TikTok content guidelines, so I'm learning many useful synonyms for killed (e.g., merked, un-alived, past-tensed, turned into a hashtag).
A poem, or line of poetry, that I return to: My highbrow answers to this are "One Art," by Elizabeth Bishop; Philip Larkin's "The Life With a Hole in It"t; and Wendy Cope's "Rondeau Redoublé." (I nearly had "She always made a new mistake instead" tattooed on me as a 20-something, but there is nowhere on my body flat enough.) [Related: Coming to terms with loss in Elizabeth Bishop's 'One Art']
But the honest answer is Clive James's hymn to schadenfreude, "The Book of My Enemy Has Been Remaindered." It is absolutely majestic in its pettiness: "What avail him now his awards and prizes, / The praise expended upon his meticulous technique, / His individual new voice?" [Related: A book that honors a complicated figure]
Read past editions of the Culture Survey with Jane Yong Kim, Clint Smith, John Hendrickson, Gal Beckerman, Kate Lindsay, Xochitl Gonzalez, Spencer Kornhaber, Jenisha Watts, David French, Shirley Li, David Sims, Lenika Cruz, Jordan Calhoun, Hannah Giorgis, and Sophie Gilbert.
---
The Week Ahead
Super Bowl LVII, which will feature a halftime show by Rihanna (broadcasts tonight at 6:30 p.m. ET on Fox)
Palo Alto: A History of California, Capitalism, and the World, an ambitious history of Silicon Valley by the journalist Malcolm Harris (on sale Tuesday)
Ant-Man and the Wasp: Quantumania, the latest film from the Marvel Cinematic Universe (in theaters nationwide Friday)
---
Essay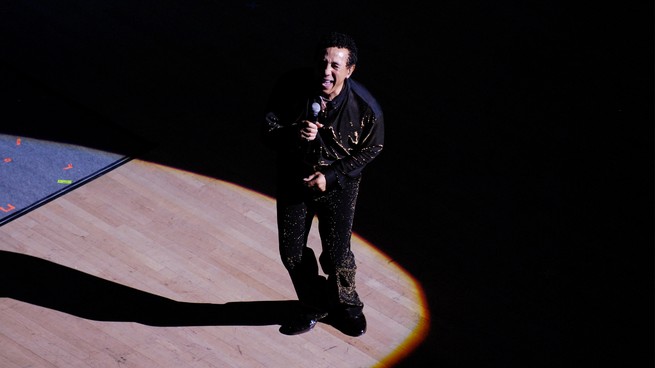 Long Live the Octogenarian Sex Album
By Jason Heller
After Smokey Robinson announced his upcoming album, many music listeners were aghast. The Motown legend, at the age of 82, unfurled the most blatantly sexual record title of his career: Gasms. It didn't help that the album, which will be released in late April, includes songs such as "I Wanna Know Your Body" and, ahem, "I Fit in There." Predictably, the subsequent volley of Viagra jokes alone could've crashed Twitter.

Yet Robinson's catalog has given him every right to proudly unleash an octogenarian sex record—which, who knows, might now be a genre in the making. It wouldn't be the first genre Robinson innovated. Not only did he revolutionize popular music as one of the architects of soul with Motown in the 1960s, but he also invented the subgenre known as "quiet storm," named after his superb 1975 solo album, A Quiet Storm. On it, he crystallized a silky, sophisticated R&B that never tumbled into funky porn. Still, on the album's No. 1 Billboard R&B hit, "Baby That's Backatcha," there's no misinterpreting Robinson's celebration of reciprocal lust: "Oh, baby, that's tit for tat," he sings. "I'm givin' you this for that." Many of Robinson's peers in the '70s—Barry White, Al Green, his Motown labelmate Marvin Gaye—rivaled his sultriness. But they all took cues from the maestro, who had long proved his ability to swoop from heartbreak to bravado in the span of a syllable.
---
More in Culture
---
Catch Up on The Atlantic
---
Photo Album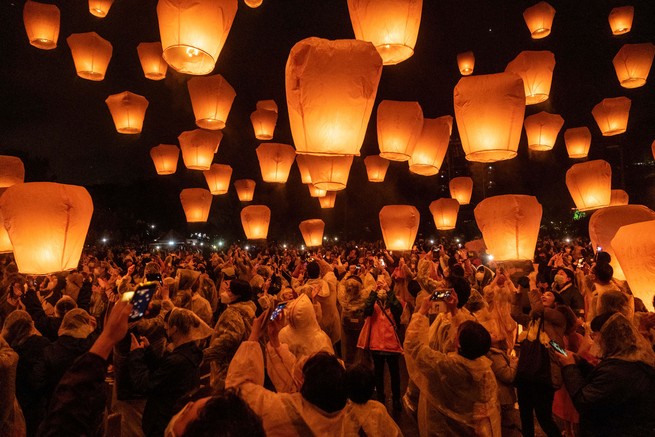 Check out images of an unusually low tide in Venice, a volcanic eruption in Indonesia, a unique dining experience in China, and more in our editor's photos of the week.
---
Did someone forward you this email? Sign up here.