The '90s Blockbuster That's Also a Symphony
Megan Garber's entertainment picks include the "full-throttle camp" of Face/Off, a forthcoming translation of The Iliad, and the cringe-comedy series The Rehearsal.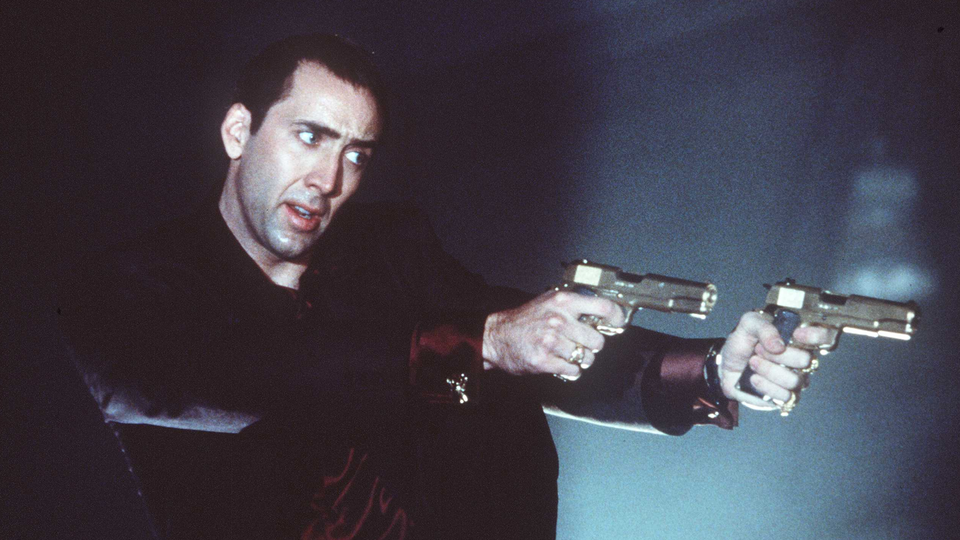 This is an edition of The Atlantic Daily, a newsletter that guides you through the biggest stories of the day, helps you discover new ideas, and recommends the best in culture. Sign up for it here.
Good morning, and welcome back to The Daily's Sunday culture edition, in which one Atlantic writer reveals what's keeping them entertained.
Today's special guest is Megan Garber, a staff writer who frequently writes about the intersection of pop culture and politics for The Atlantic. Megan wrote our March cover story on the ever-blurrier distinction between reality and entertainment, which is currently on newsstands. She's also the author of On Misdirection: Magic, Mayhem, American Politics, a collection of Atlantic essays on misinformation and America's fracturing political culture, one of the three inaugural titles from our new Atlantic Editions book imprint. Megan is a fan of the classicist Emily Wilson's literary translations and the artistry of Nicolas Cage, and she belly-laughed during the first episode of the "semi-satirical semi-documentary" HBO series The Rehearsal.
But first, here are three Sunday reads from The Atlantic:
---
The Culture Survey: Megan Garber
A favorite story I've read in The Atlantic: One of my all-time favorite Atlantic stories is also one of the earliest: the 1859 essay "Ought Women to Learn the Alphabet?" For a long time, I judged the piece by its headline and assumed, applying Betteridge's law, that the thing was a narrow-minded broadside against educating women. But you know what they say about the u and me in assume (and so do I, fortunately, since I've been allowed to learn the alphabet). I was very wrong!
The essay is in fact an argument in favor of women's education. (Initially published anonymously, it was later revealed to have been written by Thomas Wentworth Higginson, the activist and sometime mentor to Emily Dickinson.) The piece is erudite. It is also, somehow, whimsical: It doesn't make its argument so much as it unfurls it. And the observation that underscores all of its others—that talent is a historical contingency as well as an individual gift—remains insightful despite, and because of, its vintage.  [Related: But seriously, 'ought women to learn the alphabet?']
My favorite blockbuster and favorite art movie: I love this question, because I can answer both sides of it with one film: Face/Off. John Woo's masterpiece tells the story of two men whose faces are removed(!) and then swapped(!!)—two men who then … face off(!!!). I mean. In case you are tempted to argue that a movie whose plot revolves entirely around the trading of face skin perhaps does not deserve my devotion, I'd note that (1) Face/Off features everything that a great blockbuster should (transcendent set pieces, unapologetic maximalism, Nic Cage), and (2) it doubles, at alternate moments, as an opera and a symphony and a ballet. Oh, and it co-stars John Travolta at full-throttle camp. Face/Off is action distilled into John Donne-ian levels of poetic elegance. Only with more explosions.
Something I recently rewatched, reread, or otherwise revisited: George Santos represents the area of Long Island where The Great Gatsby was likely set; the coincidence led me, last week, to revisit F. Scott Fitzgerald's classic. The novel is as narratively sparse as it is semantically opulent—may we all find something to love as deeply as Fitzgerald loved his adverbs—and because of that, I find it to be one of those stories that can accommodate endless readings. Every reacquaintance with Nick and Tom and Daisy and the polite enigma named Gatsby allows for a new interpretation—of the book, and of the country for which many consider it a metaphor. (Another of my favorite Atlantic pieces: Rosa Inocencio Smith's beautiful and prescient essay about Tom Buchanan's resemblance to Donald Trump.) [Related: A new way to read Gatsby]
A poem, or line of poetry, that I return to: So many! But because I've found myself writing about the banality of mythology lately—about the stories we tell ourselves, as Joan Didion put it, in order to live—I keep finding the lines of Adrienne Rich's "Diving Into the Wreck" jangling around in my head. Its last ones, in particular:
We are, I am, you are
by cowardice or courage
the one who find our way
back to this scene
carrying a knife, a camera
a book of myths
in which
our names do not appear.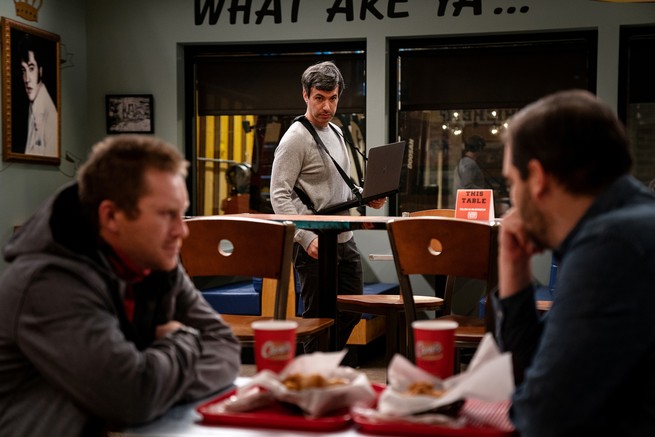 The last museum or gallery show that I loved: One of the best things about living in Washington, D.C., is the access it affords to museums that are epic in scope: summative treatments of facts, inspiring collections of art and culture. What I love the most, though, are museums that are wonderfully small: places dedicated to narrow subject areas, operating less as grand statements than as intimate labors of love. I seek them out whenever I'm visiting a new place (RIP, the Burt Reynolds and Friends Museum of Jupiter, Florida). But I discovered one of my favorites by accident: Driving outside of Providence, Rhode Island, with my mother and sister, we saw a sign advertising the Museum of Work & Culture. Its exit was just ahead; obviously, we took it.
The museum, overseen by the Rhode Island Historical Society and set in a restored textile mill, is compact but teeming with delights. Focusing on the mostly immigrant workers who labored in such factories in the late-19th and early-20th centuries, the museum's exhibits bring a three-dimensional intimacy to their lives. You can sit inside a typical home. You can experience how they spent their leisure time. You can learn about their efforts, some successful and some less so, to organize. The museum is a testament to the people who helped make the region—and the country—what it is. I think of it, too, as a wanderable reminder of the stories and histories that might be found at every exit.
The last thing that made me snort with laughter: I snort-laugh with horrifying ease, so take this with a grain of salt … but the first episode of The Rehearsal, Nathan Fielder's semi-satirical semi-documentary, made me laugh in a way that was as emotionally satisfying as it was physically humiliating. In the series, the comedian offers to help people who are preparing for big moments in their life: Under his guidance, he promises, they will rehearse the future into reassuring predictability. In the first episode, Fielder assists a man who is making a long-delayed confession to a friend; Fielder's game-it-all-out approach steadily—inevitably—builds in complication and absurdity. His efforts to outwit life's uncertainty culminate in a punch line that is as silly as it is poignant. I won't spoil it here, but I'll admit that it made the belly laughs I'd been emitting throughout the episode lose their last bit of dignity. [Related: You've never seen anything quite like The Rehearsal.]
The upcoming event I'm most looking forward to: Emily Wilson's forthcoming translation of The Iliad. The classicist's radically blunt rendering of The Odyssey is already in my personal canon ("Tell me about a complicated man," goes its first line, rejecting the florid Muse invocations of earlier versions and catapulting Odysseus into relatable modernity). Wilson's treatment of that other complicated man, Achilles, will be published in September—and I can't wait to reencounter Homer's epic, translated by a scholar who keeps finding new urgency in ancient stories. [Related: The Odyssey and the Other]
Read past editions of the Culture Survey with Helen Lewis, Jane Yong Kim, Clint Smith, John Hendrickson, Gal Beckerman, Kate Lindsay, Xochitl Gonzalez, Spencer Kornhaber, Jenisha Watts, David French, Shirley Li, David Sims, Lenika Cruz, Jordan Calhoun, Hannah Giorgis, and Sophie Gilbert.
---
The Week Ahead
---
Essay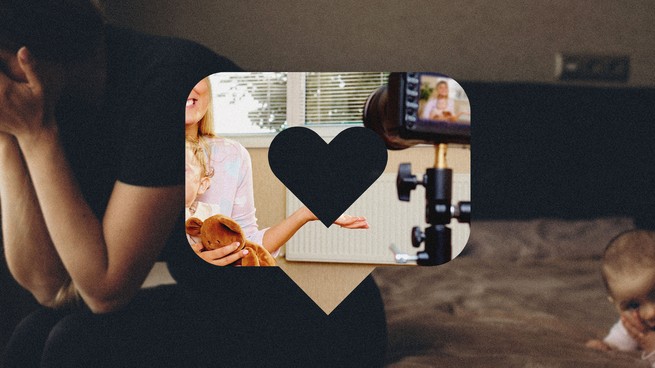 Judging Parents Online Is a National Sport
By Stephanie H. Murray
To be a parent on the internet is to be constantly accused of false advertising. We make parenting sound "so freaking horrible," "messy, tedious, nightmarishly life-destroying," like it will "change everything, mostly for the worse." Or is it that we make it look "so easy," "aesthetically-pleasing" and "effortlessly beautiful," "miles from what motherhood looks like for many of us"?
People can't seem to agree on whether it's our soul-sucking complaints or our phony cheer that dominates the discourse. By some accounts, current discussions about the difficulties of motherhood are a pushback against a time when it was idealized. Others say the "mommy internet" used to be a place where moms could be "raw and authentic"; only recently has it become overrun with "staged, curated photos that don't show the messier part of life." Either way, it's irresponsible. What real-life mother could possibly measure up to a "vision of motherly perfection"? Who would choose to have children in an atmosphere that insists child-rearing is so bleak?
---
More in Culture
---
Catch Up on The Atlantic
---
Photo Album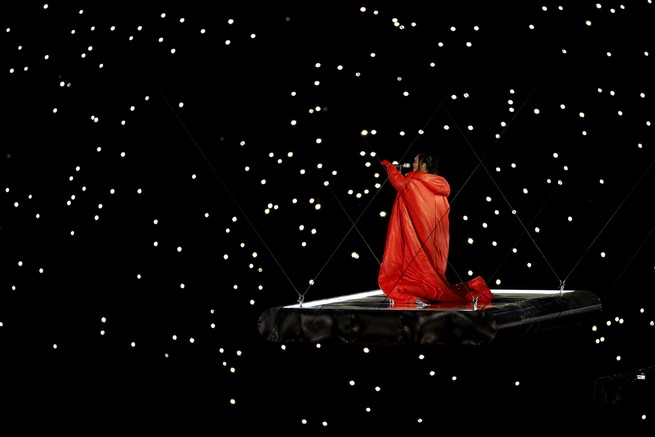 Browse snapshots of the world's oldest dog in Portugal, pre-Carnival festivities in Brazil, and much more in our editor's photos of the week.
---
Did someone forward you this email? Sign up here.