Modern Spirituality Is a Consumer's Choice Now
The decline of organized religion has privatized people's search for meaning.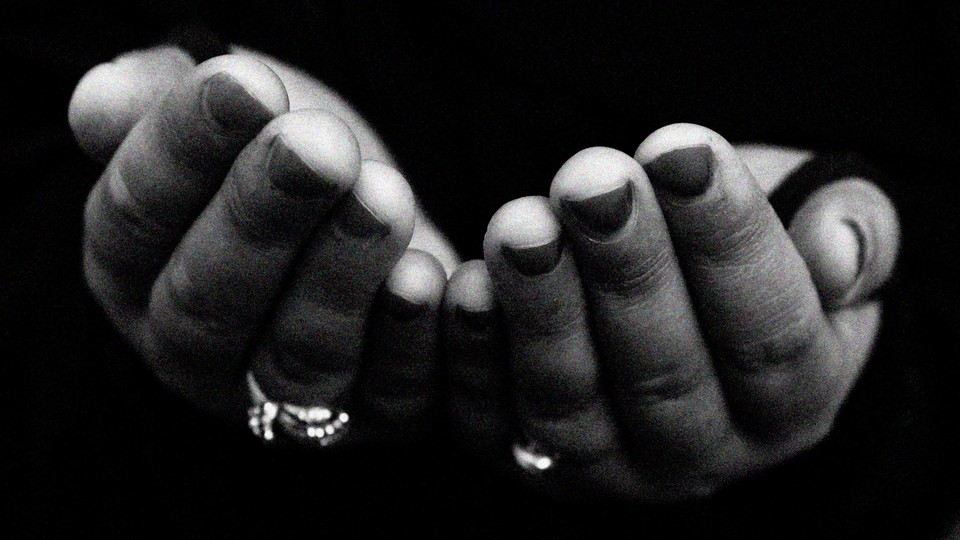 This is an edition of Up for Debate, a newsletter by Conor Friedersdorf. On Wednesdays, he rounds up timely conversations and solicits reader responses to one thought-provoking question. Later, he publishes some thoughtful replies. Sign up for the newsletter here.
Question of the Week
What is your relationship with organized religion? How has it affected your life, and has its impact changed over time? I'm eager to hear anything about the varieties of your religious experiences.
Send your responses to conor@theatlantic.com
---
Conversations of Note
A Secular Lament About the Decline of Organized Religion
Brink Lindsey has never subscribed to an organized religion, but he shares with their adherents a sense that the decline in their ranks has been bad for the United States. At The Permanent Problem, he cautions those who regard that decline as a turn toward a more rational world:
The Danger of a Bipolarized World
After President Joe Biden visited Ukraine this week and reassured its leaders of America's support, Noah Millman surveyed recent geopolitical developments in relation to the Russia-Ukraine conflict and more broadly. In Gideon's Substack, Millman voices his fear of "unpredictable escalatory spirals" in a world where democracies are at odds with all major autocracies:
On Jimmy Carter
James Fallows, who worked for Carter, argues in The Atlantic that the former president's defining feature was his consistency:
Roald Dahl's Sensitivity Readers
Commenting on intrusive edits made to new editions of books by the beloved children's author, Helen Lewis argues in The Atlantic that the urge to profit is an important driver of the controversy:
Provocation of the Week
Drawing on the free-speech rankings of colleges published by the Foundation for Individual Rights and Expression, David Zweig writes:
An authoritarian is (per academic literature in political psychology) a person who so values oneness and sameness that they would rather impose it coercively on others than tolerate diversity and difference. Once you grasp that, it's no surprise that institutions and people who coerce in one domain tend to also do so in seemingly unrelated domains.
Thanks for your contributions. I read every one that you send. By submitting an email, you've agreed to let us use it—in part or in full—in the newsletter and on our website. Published feedback may include a writer's full name, city, and state, unless otherwise requested in your initial note.
That's all for this week––see you on Monday.