The Superhero Movie That Actually Pulls Off Blockbuster Magic
Xochitl Gonzalez's culture picks include Yellowjackets, the Broadway revival of Sweeney Todd, and Black Panther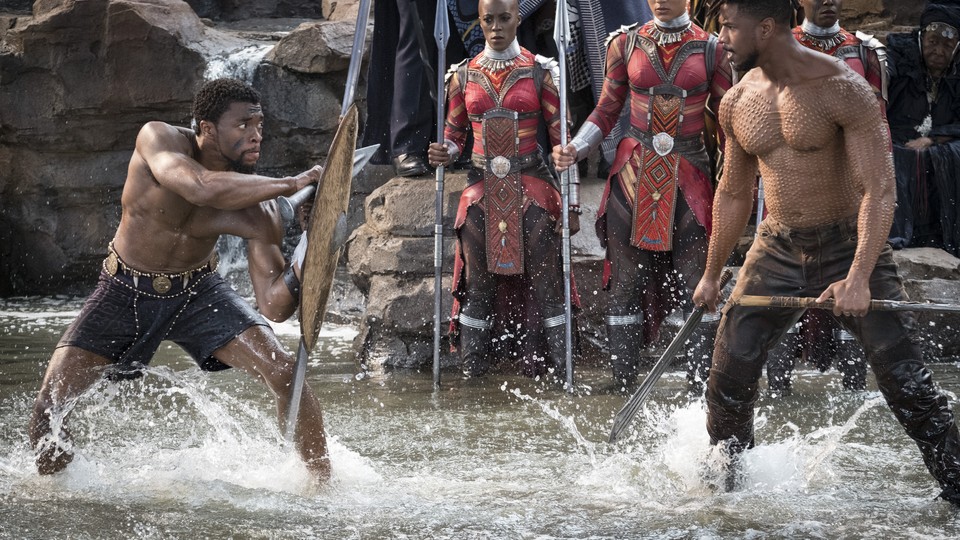 This is an edition of The Atlantic Daily, a newsletter that guides you through the biggest stories of the day, helps you discover new ideas, and recommends the best in culture. Sign up for it here.
Good morning, and welcome back to The Daily's Sunday culture edition, in which one Atlantic writer reveals what's keeping them entertained.
Today's special guest is Xochitl Gonzalez, a best-selling novelist and newly minted Atlantic staff writer. You can find Xochitl's incisive takes on culture, community, and class in her essay from our September 2022 issue, "Why Do Rich People Love Quiet?" and her Atlantic newsletter, Brooklyn, Everywhere. She's gaga for Broadway, catching up on last winter's Yellowjackets craze, and says there's exactly one Marvel cinematic experience that's stoked her sense of childlike wonder as an adult.
But first, here are three Sunday reads from The Atlantic:
---
Culture Survey: Xochitl Gonzalez
What my friends are talking about most right now: I wrote about this for my newsletter a bit, but my Latino friends—artists and not—are cautiously optimistic about what feels like a bit of a shift in cultural representation. Not a wave, but an evolution. It was an amazing year for Latino literature, with another one coming up; we've seen amazing Latino characters in Wednesday, Wakanda Forever, The Bear. Bad Bunny is one of the biggest stars in the world, but also, you have artists like iLe, Alynda Lee Segarra, Omar Apollo. I could go on and on, but it feels like a moment not just for Latino "presence" in culture, but for that presence to really reflect our diversity as a community. [Related: Black Panther: Wakanda Forever does the near impossible.]
The upcoming event I'm most looking forward to: I just finished a spree of amazing live events, which included seeing Mariah Carey's Christmas special at Madison Square Garden, the actor Wendell Pierce in the Broadway revival of Death of a Salesman, and The Collaboration. But I'm really looking forward to seeing Between Riverside and Crazy; I love the actor Liza Colón-Zayas, who stars in it, and I'm loving the moment she's having right now. I hope it goes on forever. I'm also excited about the Sweeney Todd revival on Broadway. We did it at my high school—ambitious, I know—and that made me a lifelong fan. I'll see any and every production of it.
The television show I'm most enjoying right now: I came to Yellowjackets late, and I love it. And who doesn't love Wednesday?  [Related: The TV show for the age of conspiracism]
An actor I would watch in anything: LaKeith Stanfield, Aubrey Plaza, and I'm buckling up to see whatever Hong Chau does next—she's captivating. (More than one, I know.)
My favorite blockbuster and favorite art movie: The art movie is easy: Requiem for a Dream. It spoke to a side of Brooklyn that I'd never seen anywhere in art before it came out, and that I've never seen again. A fucked-up homage to home.
I remember having a sense of thrill the first time I saw Black Panther in a movie theater that I hadn't felt since I was a kid—experiencing heroes and charismatic villains in the dark, with strangers, on a massive screen with a pumping sound system. That, to me, was what blockbusters were meant to do: make you feel so connected to the rest of the world and also deeply satisfied with their story and action. [Related: The provocation and power of Black Panther]
Best novel I've recently read, and the best work of nonfiction: I devoured Bunny, by Mona Awad, on a flight recently and can't stop thinking about it, and I loved High-Risk Homosexual, by Edgar Gomez.
A song I'll always dance to: "Show Me Love," by Robin S
A go-to karaoke song: "Copacabana"; I also have a dance that goes with it.
A favorite sad song: "Summer Soft," by Stevie Wonder
A favorite angry song: "Cell Block Tango" from the original Broadway cast of Chicago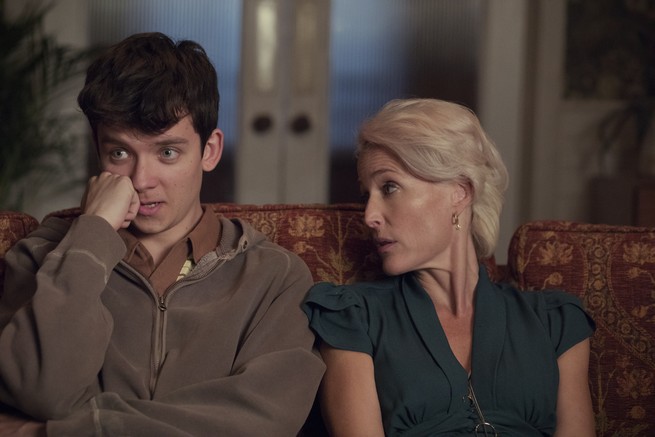 An album that means a lot to me: There are many, but I would have to say Hurray for the Riff Raff's The Navigator, because the path of my life feels irrevocably linked to that album; that was what I was listening to when I conceived of the idea for my first book. The journey that the singer-songwriter Alynda Lee Segarra takes you on, lyrically, helped me find a path for the characters I made. So I worship that album a bit, and it never gets old, despite my listening to it so many times. I own it on vinyl, which, these days, is a true sign of love.
The last museum or gallery show that I loved: "No Existe un Mundo Poshuracán" at the Whitney, which was the first major exhibition of Puerto Rican art in the mainland U.S. since, I believe, a show at the Met in 1974. It focused on art created post–Hurricane Maria and was political and powerful. It was also moving for me to see a prestigious institution give so much space to art engaged in this conversation, and to see Puerto Rican art centered in an American context for a change.
Something I treasured as a teenager: Holy Cow!, the record store that used to be in Park Slope, Brooklyn. They would have mystery bundles of CDs for like $1. Or maybe it was $5. I discovered so much awesome music that way.
A piece of journalism that recently changed my perspective on a topic: Alex Brook Lynn's recent feature in Intelligencer, "I Lost My Brother Twice," was extremely illuminating for me about how the mental-health crisis we are seeing in the U.S. is part of a trickle-down effect of health-care privatization and the defunding and closing of public hospitals. It connected a lot of dots for me.
A favorite story I've read in The Atlantic: It's a bit of a tie between Sam Quinones's meth story from 2021 and, frankly, the revelation that the Where the Crawdads Sing author, Delia Owens, is part of an ongoing investigation for murder that seems to then have been fictionalized in her novel.
The last debate I had about culture: I've been debating—both with myself and others—if we can or should separate art from the artist that made it. We are living in a time when, on a nearly daily basis, we find out that a lot of people who have made cool and pertinent art are also terrible or morally reprehensible people. This is true throughout the history of art, but unlike a painting in a museum from days gone by, or even an album or a DVD you might have purchased ages ago, now, in the era of streaming everything, what we listen to and watch is also a form of continued economic support of living artists.
There are a lot of downsides to everything going digital, but one of them, to me, is that it's added a slightly exhaustive element to being entertained. You aren't just watching a film by a man accused of pedophilia or listening to a song by someone you've discovered is an anti-Semite; you are now actively putting money in their pocket when you do so. What does that mean for us, the consumers of the culture? [Related: Tár has an answer to art's toughest question.]
A good recommendation I recently received: My friend Marcy Blum put me on to the show Sex Education, and I really enjoyed it. She also made me purchase a lemon squeezer, and, honestly, it has changed my life. [Related: The thoughtful raunch of Sex Education]
The last thing that made me cry: I sobbed for the entire mile-and-a-half walk home after watching The Whale. I'm still not sure if I loved it or if it was an expert act of emotional manipulation, but Brendan Fraser was a marvel and the entire theater just sat in stunned silence when it was over. [Related: You can't really make a feel-good body-horror movie.]
The last thing that made me snort with laughter: I rewatched How to Marry a Millionaire recently and was literally rolling. There is no one like Marilyn Monroe.
Read past editions of the Culture Survey with Jenisha Watts, David French, Shirley Li, David Sims, Lenika Cruz, Jordan Calhoun, Hannah Giorgis, and Sophie Gilbert.
---
The Week Ahead
Abbott Elementary, one of our critics' picks for the best shows of 2022 (returning from its Season 2 hiatus on Wednesday)
M3GAN, the latest horror flick from Blumhouse Productions and Atomic Monster Productions (Friday)
Iggy Pop's new album, Every Loser (Friday)
---
Essay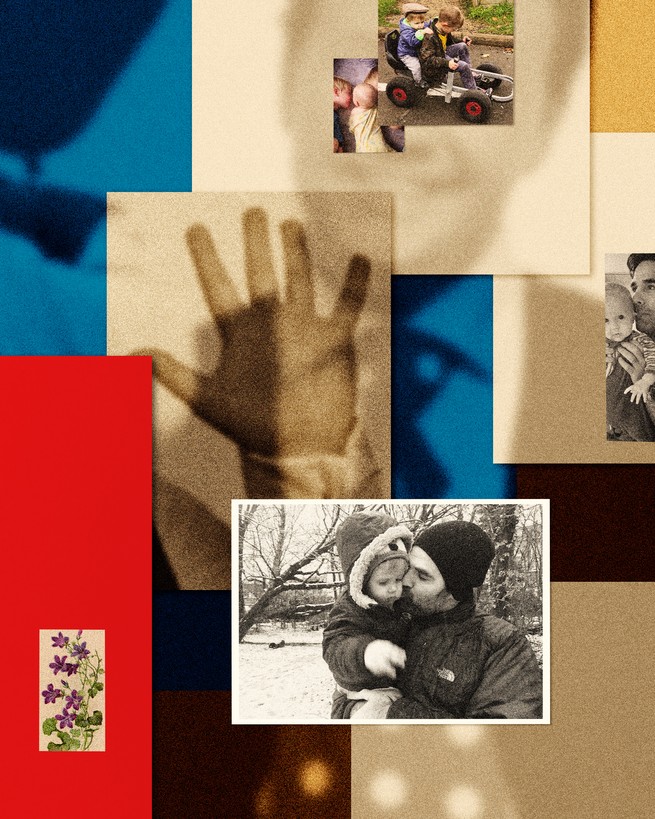 The TV Shows That Helped My Dying Son Communicate
By Rob Delaney
When you have a kid with a severe illness, whatever makes them happy during it becomes immeasurably valuable to you—no matter how small.

I learned this when my 1-year-old son, Henry, was diagnosed with a brain tumor. As part of his treatment, he had to get a tracheostomy—a breathing tube was inserted in the base of his neck and prevented him from talking. After he lost his voice, Henry communicated through Makaton, a language program that uses symbols, signs, and speech to enable communication for people who might otherwise have a tough time being understood. The program is similar to sign language, but it combines hand gestures with spoken words (for those who can speak) and sometimes references to images or objects as well. Many people with Down syndrome find it helpful, as do kids like Henry who can't speak because of a tracheostomy and nerve damage.

You may have seen Makaton if you've ever watched the beloved Mr. Tumble on CBeebies, a BBC channel for little kids. Mr. Tumble is the alter ego of a guy named Justin Fletcher. Because he's probably the most famous Makaton user in the United Kingdom, he's helped countless families develop communication skills that foster substantively better and closer relationships. When we found his show, Henry and I didn't have much longer left together, but Mr. Tumble helped us understand each other in what time we did have.
More in Culture
Read the latest culture essay by Jordan Calhoun in Humans Being.
---
Catch Up on The Atlantic
---
Photo Album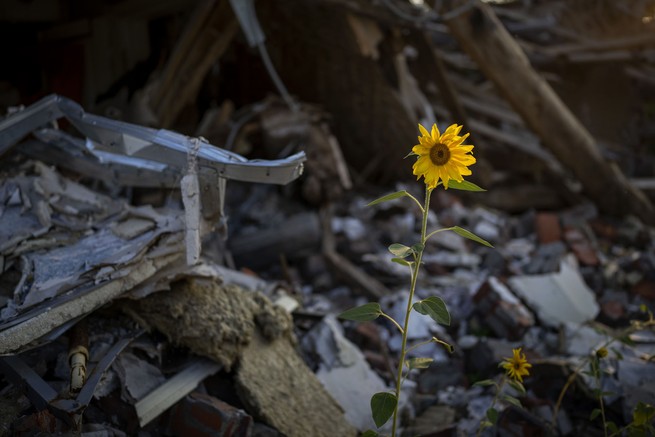 Check out some of the best photos of 2022 through the lens of the photographer Emilio Morenatti.
---
Kate Lindsay contributed to this newsletter.