Prince Harry's Memoir Won't Hurt the Monarchy
Helen Lewis on the book's revelations and the changed world of tabloid news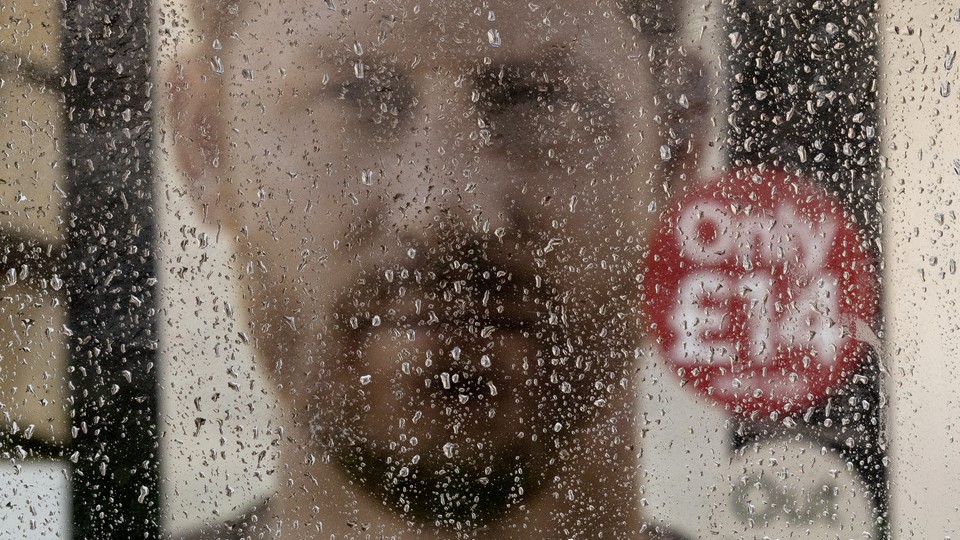 Updated at 6:30 p.m. ET on January 13, 2023
This is an edition of The Atlantic Daily, a newsletter that guides you through the biggest stories of the day, helps you discover new ideas, and recommends the best in culture. Sign up for it here.
Much has been said about the salacious revelations in Prince Harry's new memoir, Spare. But as London-based Atlantic staff writer Helen Lewis writes, the book also makes a powerful—if perhaps futile—case against the monarchy. I emailed Helen to learn more.
But first, here are three new stories from The Atlantic.
---
The Panda Problem
Kelli María Korducki: How does Spare threaten the idea of the monarchy? And how might British and American readers read this differently?
Helen Lewis: Americans don't feel the same instinctive defensiveness about the monarchy—after all, your country was founded in opposition to the hereditary power and privilege of Harry's ancestors. Spare depicts the monarchy like The Hunger Games: No one chooses to be a part of it, each individual's success depends on the failure of others, and the ultimate "prize" is worthless. Harry even references [the late author] Hilary Mantel's famous comparison of the royal family to pandas—two threatened species, both ill-suited for the modern world and kept in airy enclosures that are really cages.
Kelli: What does Spare reveal about the strange codependence between the press—and, by extension, the public upon whose support the monarchy depends—and the Royal Family?
Helen: The most shocking allegation in Spare, the one which seems to have driven Harry into exile, is that his own family colluded with the press to plant negative stories about him to distract from their own foibles and missteps. He feels very strongly that the paparazzi chasing his mother's car into that tunnel in Paris were complicit in her death, and yet nothing was done to hold them accountable. Skip forward 20 years, and he also feels that his father and the institution more broadly did not issue statements condemning the press coverage of Meghan Markle, which he feels was both intrusive and racist. The Royal Family's attitude is different from Harry's: They believe that complaining (or suing) doesn't help, so instead, they try to use access and leaks as leverage to control the flow of information.
Kelli: You note in your essay that you grew up around the same time as Harry, and remember the toxic dynamics of '90s and '00s British tabloid culture. Could you describe that culture for an American audience? How has the media changed?
Helen: When Diana died in 1997, there was immediate revulsion at the harassment she had endured from paparazzi, and some papers even promised not to use "pap" shots anymore. (It didn't last.) Around the same time, some reporters discovered that it was trivially easy to listen to someone's voicemails if you knew their phone number; many people didn't bother to change the default code, usually "1111."
Those years really were the Wild West of tabloid culture, and things are different now for a few of reasons:
[The British journalist] Nick Davies broke a series of stories in The Guardian exposing the extent of phone hacking, which eventually led to prosecutions [and] payouts to those affected, and the Leveson Inquiry into the press.
Celebrities won legal actions under European laws that guaranteed a right to privacy, which made newspapers more cautious.
Technology changed. Who leaves a voicemail now? People just text one another.
The rise of reality TV and influencer culture, which meant that papers could fill their pages with people who wanted the attention.
Kelli: Going back to the book, you write, "The tiny violin is played heavily in this symphony." Yet you note that "Harry's memoir makes it impossible to ignore the broken people inside the institution." How so?
Helen: One of the tenets of cognitive behavioral therapy is that you can't control what happens to you, but you can control your reactions. As a result of Harry's hang-up about being the "spare," he is primed to be sensitive to slights. Many of his complaints (for example, that his rent-free apartment was on the lower-ground floor, and so poorly lit) do sound quite petty. But that's relatable! Even many normal, nonroyal families have a dynamic where one kid is designated as the "golden child" and the other is the "troublemaker." The book conveys how much that dynamic might be magnified when your brother is destined from birth to be the head of a millennium-old institution, and must therefore be protected from scandal and blame.
Kelli: What happens now for the monarchy?
Helen: Probably nothing. Buckingham Palace has so far been totally silent on the allegations, and oddly, the sheer volume of revelations helps them, because it prevents a single narrative from emerging. The newspapers are very happy to write about Harry's frostbitten penis and 'shroom trips rather than his criticisms of their own historic practices.
Related:
---
Today's News
A New York judge fined the Trump Organization the maximum possible penalty of $1.6 million for tax fraud and other felonies.
President Joe Biden and Prime Minister Fumio Kishida of Japan met today to discuss strengthening the two countries' alliance.
At least nine people have been killed after a major storm system spawned tornadoes in Alabama and Georgia this week.
---
Dispatches
Explore all of our newsletters here.
---
Evening Read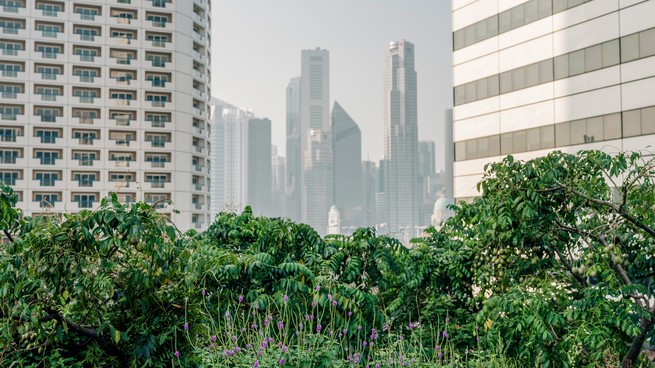 Cities Really Can Be Both Denser and Greener
By Emma Marris
When I moved from small-town Oregon to Paris's 11th arrondissement last summer, the city seemed like a poem in gray: cobblestones, seven-story buildings, the steely waters of the Seine. But soon I started noticing the green woven in with the gray. Some of it was almost hidden, tucked inside the city's large blocks, behind the apartment buildings lining the streets. I even discovered a sizable public park right across the street from my building, with big trees, Ping-Pong tables, citizen-tended gardens, and "wild" areas of vegetation dedicated to urban biodiversity. To enter it, you have to go through the gate of a private apartment building. Very Parisian.

Dense cities like Paris are busy and buzzy, a mille-feuille of human experience. They're also good for the climate. Shorter travel distances and public transit reduce car usage, while dense multifamily residential architecture takes less energy to heat and cool. But when it comes to adapting to climate change, suddenly everyone wants green space and shade trees, which can cool and clean the air—the classic urban trade-off between density and green space.
More From The Atlantic
---
Culture Break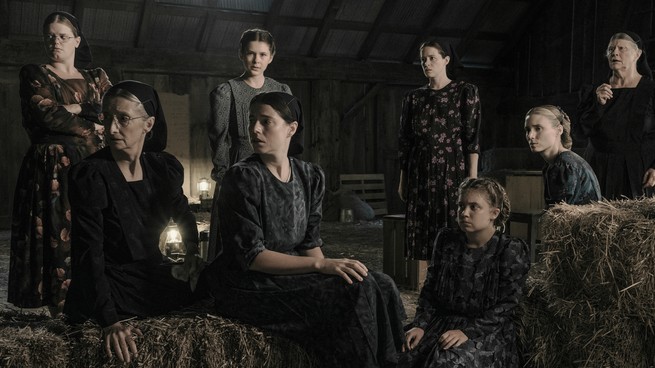 Read. These seven books explore how homes shape our life.
The Right to Be Lazy, a satirical 1883 pamphlet about workers who won't quit, has eerie resonance today.
Or check out a new poem by Cynthia Dewi Oka, "For the Child(ren) I Cannot Carry."
Watch. M3GAN, in theaters, is a zany horror movie with a healthy dose of self-awareness.
Also in theaters, Sarah Polley's Women Talking traces a single conversation that can mean life or death.
Or spend time at home with some of our favorite winter-comfort TV shows.
Listen. Revisit some of the 35 best podcasts of 2022.
---
P.S.
Helen's monarchy-media diet also includes a fanciful drama about royal succession in 16th-century France. "I enjoyed the first few episodes of The Serpent Queen, with Samantha Morton as Catherine de' Medici," she told me. "But I had to bail out when Mary, Queen of Scots, announced she was going to try to seize the French throne for herself, as the king's widow." Why? "France didn't even let men inherit through the female line, never mind [allow] a queen in her own right! A couple of years ago, I wrote about how The Crown needed to twist history into mythology to work as a drama, but come on. There are limits."
— Kelli
---
Isabel Fattal contributed to this newsletter.
---
This newsletter originally misstated the century of Catherine de' Medici's reign.