A Debut Novel That's Not to Be Missed
Clint Smith's culture picks include Fatimah Asghar's first book of fiction and a sad song by Boyz II Men.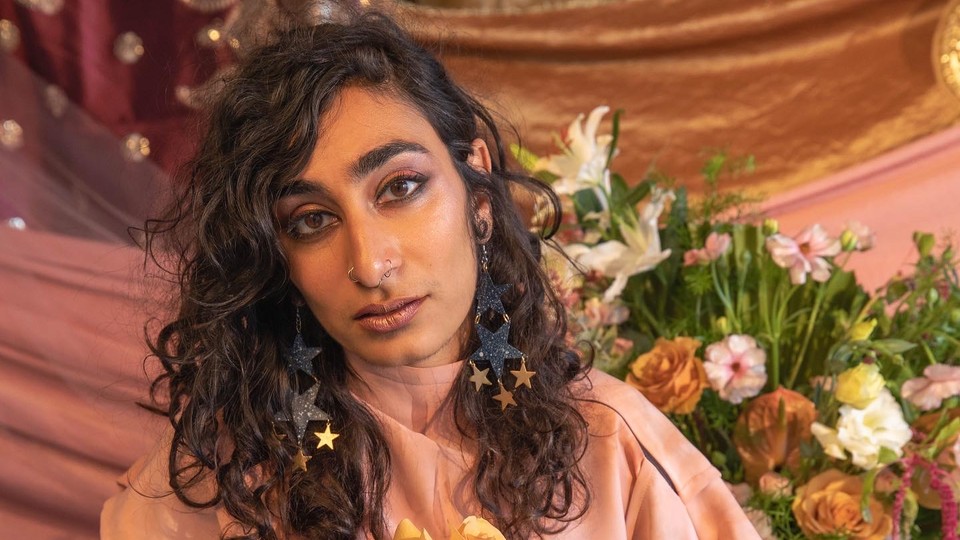 This is an edition of The Atlantic Daily, a newsletter that guides you through the biggest stories of the day, helps you discover new ideas, and recommends the best in culture. Sign up for it here.
Good morning, and welcome back to The Daily's Sunday culture edition, in which one Atlantic writer reveals what's keeping them entertained.
Today's special guest is Clint Smith, a staff writer, the author of two poetry collections—Counting Descent and the forthcoming Above Ground—as well as the No. 1 New York Times best seller How the Word Is Passed: A Reckoning With the History of Slavery Across America. Clint wrote The Atlantic's December 2022 cover story, "Monuments to the Unthinkable," about how Germany memorializes the Holocaust; and, during the World Cup, he wrote a reflection on what we ask of Black American athletes. He dances to New Edition and broods to Boyz II Men, watches nature documentaries with his kids on weekend mornings, and read the novel When We Were Sisters in just a few sittings.
But first, here are three Sunday reads from The Atlantic:
---
The Culture Survey: Clint Smith
The television show I'm most enjoying right now: I'm very late to it, but I've been really enjoying Ramy. It's a thoughtful, funny, and oftentimes incredibly sincere exploration of what coming-of-age as a Muslim American Millennial looks like. [Related: Ramy isn't a travel show, but it could be]
An actor I would watch in anything: Mahershala Ali. The man is a genius. [Related: Green Book: A flimsy tale elevated by two great performances]
Best novel I've recently read, and the best work of nonfiction: The best novel I've read recently is When We Were Sisters, by Fatimah Asghar. I've known Fatimah for years now. We came up together in the slam-poetry scene in our early 20s, but they have always been someone who worked across genres and disciplines. Their debut novel is a gorgeous, lyrical meditation on the relationship among three sisters who lose their parents and are forced to raise one another in a world rife with uncertainty. It's a beautiful novel that you can read in just a few sittings. [Related: All the brown girls on TV]
The best book of nonfiction I've read recently is Life on Delay, by my colleague here at The Atlantic John Hendrickson. I can't remember the last time I read a book so human. Life on Delay brims with empathy and honesty. It is a book about family, complicated relationships, and how we come to understand who we are in the world. It moved me in ways that I haven't experienced before. It's fantastic. [Related: Why I dread saying my own name]
An author I will read anything by: Living today, Jhumpa Lahiri. From the past, Frederick Douglass.
A song I'll always dance to: "If It Isn't Love," by New Edition
My go-to karaoke song: "Candy Rain," by Soul for Real
My favorite sad song: "Pass You By," by Boyz II Men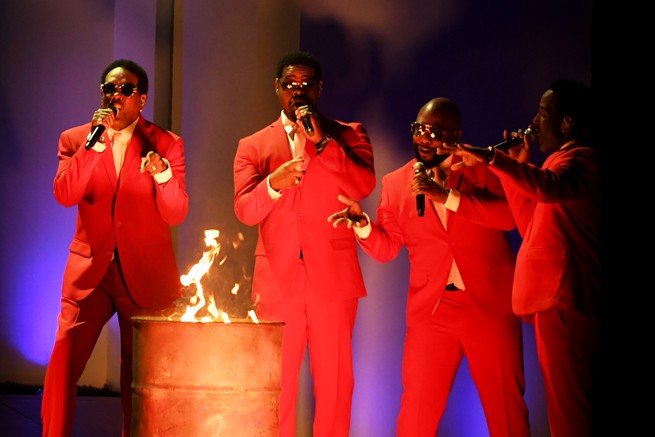 An album that means a lot to me: Lupe Fiasco's 2007 album, The Cool, was so formative for me during my college years because it expanded my understanding of the relationship between music and literature. It is an incredible literary document.
A visual artist that I cherish: Growing up, we had prints of the painter Jacob Lawrence's work on our walls. I'm filled with nostalgia anytime I see his work.
Something I treasured as a teenager: My VHS tape of every goal in the 2002 World Cup. I watched it every night.
Something I recently revisited: Not a reread or a rewatch but a re-eat. I was obsessed with Lunchables when I was a kid. I recently had one for the first time in a long time and, man … it did not taste the same at all. Not sure what was going on with my elementary-school taste buds. [Related: The 30-year reign of Lunchables]
A piece of journalism that recently changed my perspective on a topic: I don't know that it changed my perspective so much as expanded it, but I recently read Nadja Drost's 2021 Pulitzer Prize– and Michael Kelly Award–winning story "When Can We Really Rest?" about migrants from all over the world crossing the Colombia-Panama border to try and make it to the U.S. It blew me away.
A favorite story I've read in The Atlantic: Gotta be Ta-Nehisi's "The Case for Reparations."
Something delightful introduced to me by kids in my life: I have a 5-year-old and a 3-year-old, and one of our favorite things to do on weekends is watch nature documentaries when we wake up. Shout out to David Attenborough. [Related: Blue Planet II is the greatest nature series of all time]
Read past editions of the Culture Survey with John Hendrickson, Gal Beckerman, Kate Lindsay, Xochitl Gonzalez, Spencer Kornhaber, Jenisha Watts, David French, Shirley Li, David Sims, Lenika Cruz, Jordan Calhoun, Hannah Giorgis, and Sophie Gilbert.
---
The Week Ahead
---
Essay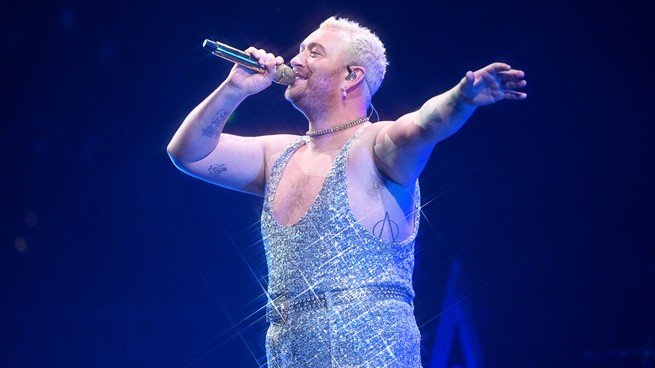 Sam Smith's Radical Centrism
By Spencer Kornhaber
Sam Smith's music defines the word inoffensive—so why does the singer inspire so many arguments? For more than a decade, Smith's distinctive voice has soaked through the collective consciousness like the syrup in a rum cake. But that success has also triggered annoyance from across the cultural spectrum. As a nonbinary person, Smith has been treated as a punch line by right-wing media. Earlier in their career, they also ticked off the queer commentariat by misstating gay history and tsk-tsking about Grindr. All along, critics have made sport of Smith for formulaic songwriting, mannered vocals, and a tendency to hire church choirs as if they're available on Taskrabbit to install soul on demand.
More in Culture
---
Catch Up on The Atlantic
---
Photo Album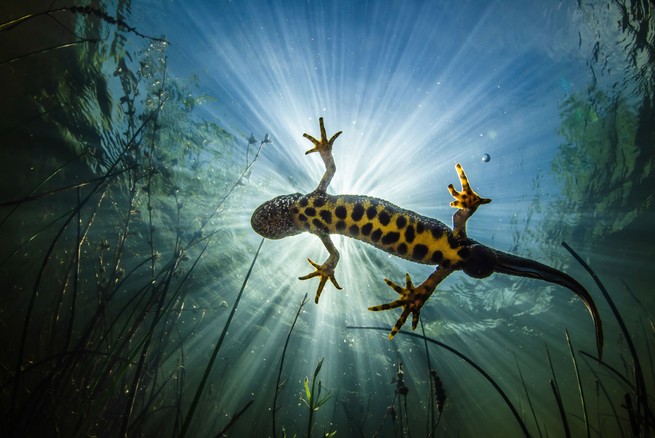 Dip into the majestic depths of selected snapshots from the 2022 Ocean Art Underwater Photo Contest, whose winners were announced earlier this month.
---
Kelli María Korducki contributed to this newsletter.