The Atlantic Daily: One Elephant Could Change the World
What do animals know? And what are the legal and moral implications of the answer? Also: America's real "wokeness" divide might not be what you think.
To meet the petitioner in the most important animal-rights case of the 21st century, you'll want to board the monorail in New York City's Bronx Zoo. There, you can find Happy, an elephant in her 50s, standing alone in her enclosure. After a lifetime spent in captivity, separated from her family and again and again from her closest companions, Happy is getting her day in court.
The New York Court of Appeals will soon consider whether her continued detention is unlawful, Jill Lepore reports in a moving new feature. Lawyers have filed a habeas corpus petition for Happy, arguing that she deserves legal personhood. That premise may sound wacky—until you consider that U.S. law recognizes both corporations and ships as such. A number of famed lawyers, philosophers, and animal behaviorists have written amicus briefs on Happy's behalf.
The implications are profound. "No case like this has ever reached so high a court, anywhere in the English-speaking world," Lepore writes. "This case isn't about an elephant. It's about the elephant in the courtroom: the place of the natural world in laws and constitutions written for humankind."
Read Lepore's harrowing story.
Related reading: Scientists are totally rethinking animal cognition, Ross Andersen explained back in 2019.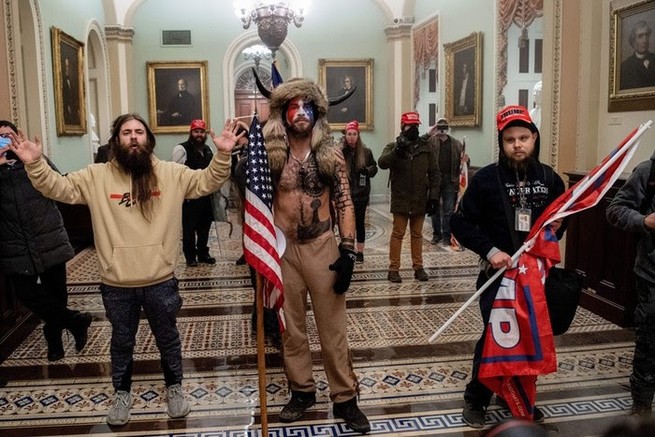 The news in three sentences:
(1) A new CDC report puts U.S. overdose deaths at an all-time high for the 12-month period of April 2020 to April 2021. (2) Jurors continued their deliberations in the trial of Kyle Rittenhouse. (3) The "QAnon Shaman," whose image helped define the January 6 riot, was sentenced to nearly three and a half years in prison.
Today's Atlantic-approved activity:
Settle in with a poem. Read Bianca Stone's "The Infant's Eyes."
A break from the news:
America's real "wokeness" divide has nothing to do with a college degree.