The Atlantic Daily: The Pandemic Can Still End Without Herd Immunity
Coronavirus cases are down 57 percent from their peak. But the virus is mutating, renewing questions about what "immunity" really means. Then: We send you into the weekend with recommendations.
Every weekday evening, our editors guide you through the biggest stories of the day, help you discover new ideas, and surprise you with moments of delight. Subscribe to get this delivered to your inbox.
---
Immunity is unintuitive. And yet it "lies at the heart of many of the COVID-19 pandemic's biggest questions," my colleague Ed Yong warned last year.
I've been thinking about Ed's piece a lot recently, amid the news that the coronavirus is mutating and may eventually evade current vaccines—re-raising the question of what it means to be "immune." For starters, it's helpful to think of immunity in terms of gradients, and not as a yes-or-no question.
---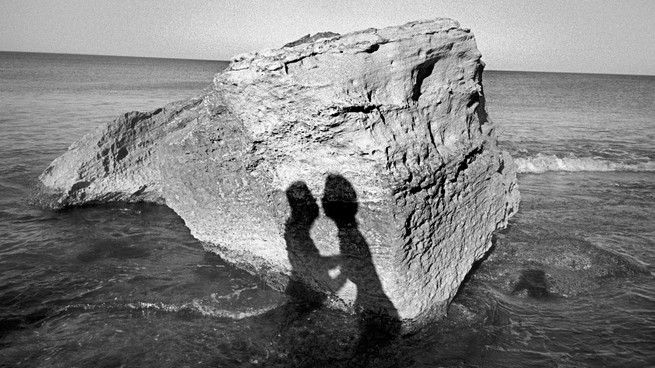 Reflect on love. Valentine's Day has, in recent years, ballooned into a celebration of all kinds of relationships, romantic and platonic alike. This Sunday's holiday arrives amid a challenging time for connection: Couples find themselves sharing sometimes uncomfortably tight quarters, singles face the challenges of dating during a pandemic, and even casual friendships feel the strain of social distance.
No matter your relationship status, take a minute to think about those you love—and how love manifests in your life. Remember that it can help guide us through uncertain times, and that happy love is often boring love.
If you're facing a relationship challenge, find advice in our "Dear Therapist" columnist Lori Gottlieb's best writing on relationships.
Read. Take a break from the news with something entirely unrelated to politics or the coronavirus. Start with a brief history of infinity.
Watch. Two new films worth your stream are out today: Judas and the Black Messiah (available on HBO Max) and Saint Maud (on Epix). Read our critics' full recommendations on our February movie preview.
Listen. Lady Gaga's defiant anthem "Born This Way," which turns 10 this year, previewed a decade of culture wars. If you're more of a podcast person, try an episode of The Experiment, our new show with WNYC Studios.
---