The Atlantic Daily: 7 New Films to Watch in February
Spend your Friday nights streaming a buzzy new release, as picked by our critics.
Every weekday evening, our editors guide you through the biggest stories of the day, help you discover new ideas, and surprise you with moments of delight. Subscribe to get this delivered to your inbox.
---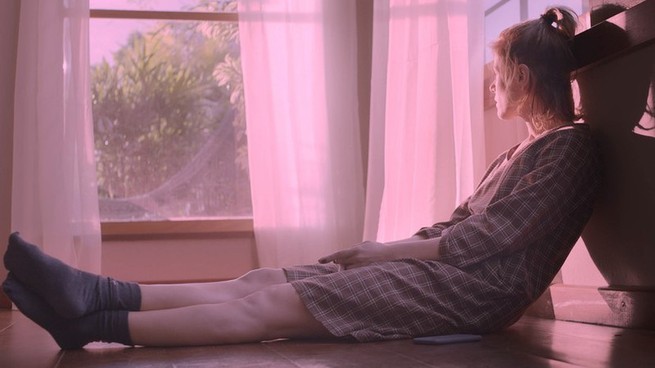 This week, one movie season drew to a close—and another kicked off. Standout 2020 films got their first taste of awards season with the announcement of Golden Globes nominations, while a virtual Sundance Film Festival previewed the coming year in indie cinema.
In short: Movies are back.
If you're sick of rewatching old favorites—and missing that weekend-at-the-movies high—grab some popcorn: I asked staff writers on our Culture team to recommend new and forthcoming movies to fill the four Friday nights of February.
---
TONIGHT
Promising Young Woman
Available to rent online
The less you know about Promising Young Woman going in, the better. Emerald Fennell's debut movie—which received four Golden Globes nominations this week, including best dramatic picture, best director, and best actress for its star, Carey Mulligan—is a gorgeous, caustic, deceptively twinkly examination of rape culture, seen through the lens of one woman who's turned trauma into a calling. Come for a hypnotic star turn by Mulligan; stay for the pop-culture Easter eggs, including a set piece scored to Paris Hilton's "Stars Are Blind."
— Sophie Gilbert
The Little Things
Streaming on HBO Max
I was relieved to see [Denzel] Washington once again play a haunted and weary cop trying to unravel a mystery, even if the movie itself isn't a masterpiece. … The Little Things belongs to an underappreciated category of theatrical experiences I've been nostalgic for: the competent yarn you could go see alone on a weekday evening and emerge from feeling satisfied.
NEXT FRIDAY
Judas and the Black Messiah
In theaters and streaming on HBO Max starting February 12
There's always something thrilling about watching Lakeith Stanfield skulking in the shadows on-screen. In Judas and the Black Messiah, he brings that slick energy to the role of William O'Neal, the FBI informant whose surveillance of the Black Panther Party ultimately led to the 1969 killing of the Illinois Chairman Fred Hampton (played by Daniel Kaluuya). There's a lot to love about the writer-director Shaka King's first drama, and his choice to lean into genre elements makes for an especially satisfying watch.
— Hannah Giorgis
Saint Maud
Streaming on Epix starting February 12
This small-scale chamber piece embraces elements of celestial horror, teasing dark questions: Is Maud, a mousy home nurse who has visions of angels and demons, really a servant of God who's been drafted into a grand war against evil? Or is she just a troubled young woman on the verge of committing terrible acts? The clever script, written by [director Rose] Glass herself, is designed to keep the viewer guessing until the very last minute, and it's the foundation of the first great horror movie of the year.
FRIDAY, FEBRUARY 19
Nomadland
In theaters and streaming on Hulu starting February 19
Chloé Zhao's intimate epic of America at the height of its last recession had a limited release in December to qualify for awards, but it will finally be available nationwide. Starring Frances McDormand as a woman grieving a lost husband and job, the film sees her traveling around the American West and living out of her van, interacting with real-life "nomads" (who play themselves). Zhao, who emerged with the indie hit The Rider and is now making a Marvel movie, mixes sweeping vistas with beautiful, quiet character work.
— David
FRIDAY, FEBRUARY 26
Minari  
In theaters February 12, releasing on-demand February 26
The magic of Minari, last year's Sundance darling, lies in its tender specificity. Based on the writer-director Lee Isaac Chung's vivid memories of growing up in rural Arkansas, the story observes a Korean American family starting a farm in the 1980s, a perhaps impractical venture that threatens their bond. It's a classic immigrant tale about the intense allure and subsequent burden of chasing the American dream, but it feels fresh for its warm, naturalistic touch. It left me spellbound.
— Shirley Li
The United States vs. Billie Holiday
Streaming on Hulu starting February 26
Lee Daniels's first movie since 2013's The Butler is another biopic. This one, however, is about a hugely consequential figure: the singer Billie Holiday (played by Andra Day), who was previously memorialized in the 1972 film Lady Sings the Blues. The United States vs. Billie Holiday follows the undercover sting operation led by narcotics agent Jimmy Fletcher (Trevante Rhodes), with whom Holiday had an affair. The film has the makings of a major Oscar player, and its screenplay is by Pulitzer Prize–winning playwright Suzan-Lori Parks.
Looking for more?
---