The Atlantic Daily: The Week in Review
Our writers and editors process what was only the first week of 2021.
Every weekday evening, our editors guide you through the biggest stories of the day, help you discover new ideas, and surprise you with moments of delight. Subscribe to get this delivered to your inbox.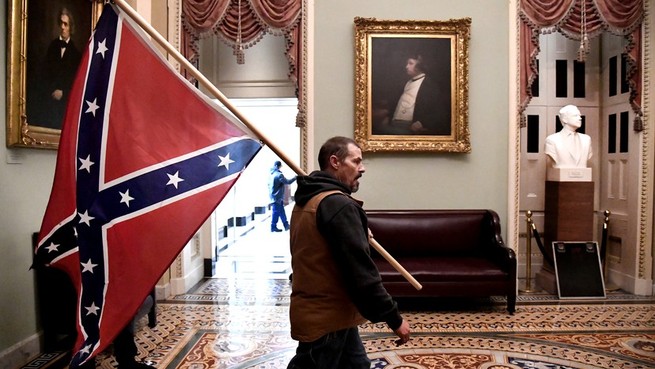 Impeachment calls grow. Donald Trump has been banned from Twitter (justifiably so). And those are just the latest developments in the fallout from the Capitol attack.
Below, our writers and editors process what was only the first week of 2021.
1. An attack on the U.S. Capitol—and its fallout
A pro-Trump mob, indulging some kind of superhero fantasy, swiftly took the building. The inaction of Capitol Police toward them was by design, the historian Kellie Carter Jackson writes: "Police brutality against Black Americans and police inaction toward white Americans is not some surprising anomaly; it is the status quo."
Meanwhile, a single image (pictured above) told the whole story, Clint Smith writes.
2. A pandemic at its worst yet
For the first time, the daily death toll from COVID-19 crossed 4,000, according to yesterday's data from our colleagues at the COVID Tracking Project. Hospitalizations also reached a new peak this week.
The first stage of the vaccine rollout is not going to plan—and it will get only more challenging from here, my colleague Sarah Zhang reports.
3. A historic pair of wins in the South
Democrats took control of the Senate in a final electoral rebuke of Trumpism. Russell Berman explains why the Biden presidency now stands a chance.
For those who remember the history of disenfranchisement, what happened in Georgia was especially poignant, Clint writes.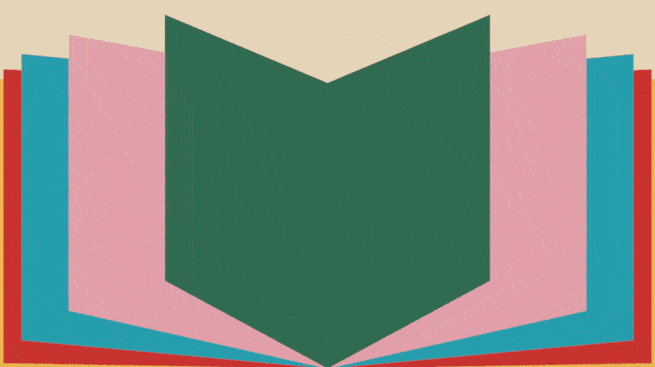 Read.
If your New Year's resolution is to finish more books, let this list of the 15 best of 2020 get you started. If a longer work feels daunting, try a poem.
Watch.
Wonder Woman 1984 marked a poignant end to a tiring year of cinema, our critic David Sims wrote. He also reviewed Pixar's Soul, another cerebral winner from the animation studio. (It debuted on Disney+.)
A new year brings new movies: David previews 25 projects to look forward to in 2021.
Promising Young Woman, available to rent online starting next week, is a revenge thriller explicitly designed to subvert assumptions about femininity. Sophie Gilbert spoke with the film's director, Emerald Fennell.
Listen.
Fill your podcast queue, no frantic Googling required: Laura Jane Standley and Eric McQuade picked the best series of 2020 in their fifth annual list. (They recused themselves from considering Atlantic projects, but may I humbly suggest Floodlines?)
Embrace the cold.
My colleague Marina Koren is a self-proclaimed "winter evangelist." She encourages you to give the season a chance.
---