The Atlantic Daily: The Last Days of Trump
"The show's about to end."
Every weekday evening, our editors guide you through the biggest stories of the day, help you discover new ideas, and surprise you with moments of delight. Subscribe to get this delivered to your inbox.
President Donald Trump may still be pushing to overturn the election results, but the staff of 1600 Pennsylvania Avenue know it's over.
"None of the advisers and aides I've spoken with over the past couple of weeks is under any illusion that Trump will serve a second term," our White House correspondent Peter Nicholas reports. "The show's about to end."
Tomorrow afternoon, Congress is set to vote to certify the Electoral College results, despite antidemocratic defections by Trump and allies.
Here's what the last days in the White House are like. "After January 6, I think you'll see a traditional defeated president," one person close to the White House told Peter.

One of Trump's final rallies of his term was "a classic of the form." By that, our staff writer David A. Graham means that the Dalton, Georgia event was "sometimes entertaining, often incoherent, always erratic, and entirely terrifying."

Meanwhile, the race to succeed him is on. "Look at the behavior, over the past few days, of the most ardent Trumpists," Anne Applebaum writes. Trumpism, she argues, is really about the fantasy of unending victory.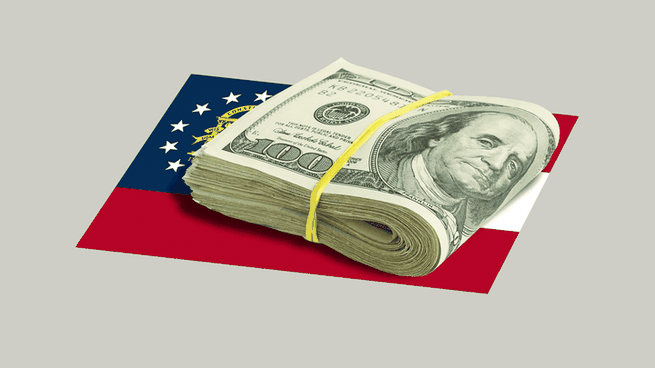 What to read while you wait for the results of today's double Senate runoff in Georgia:
Donors put nearly half a billion dollars into the four campaigns. Our staff writer Emma Green argues that "there's something appalling about Americans spending this much on a pair of Senate seats during a pandemic."
One question, answered: It's 2021. When will things return to normal?
Look to the summer as a barometer, our staff writer Ed Yong reports:
Many of the 30 epidemiologists, physicians, immunologists, sociologists, and historians whom I interviewed for this piece are cautiously optimistic that the U.S. is headed for a better summer. But they emphasized that such a world, though plausible, is not inevitable. Its realization hinges on successfully executing the most complicated vaccination program in U.S. history, on persuading a frayed and fractured nation to continue using masks and avoiding indoor crowds, on countering the growing quagmire of misinformation, and on successfully monitoring and countering changes in the virus itself.
Read his piece on what to expect from year two of the pandemic.
What to read if … you're looking to better understand the current state of the outbreak:
Tonight's Atlantic-approved pandemic activity:
Put on one of the best podcasts of 2020, as selected by Laura Jane Standley and Eric McQuade.
Today's break from the news:
Read about a different kind of virus: These giant ones seem to have an unusual ability.
---