The Atlantic Daily: Biden Gives a Strikingly Normal Speech
Today's presidential inauguration was mostly remarkable for how unremarkable it was.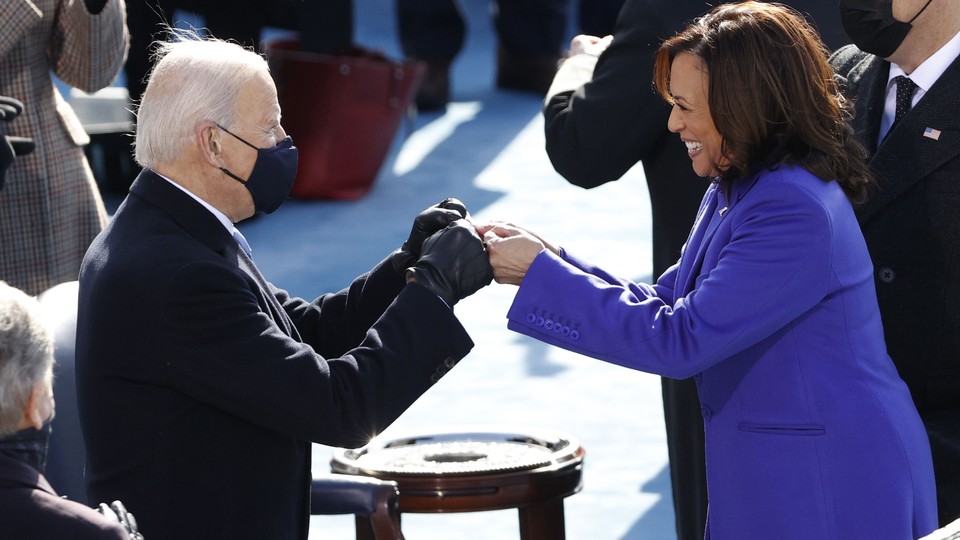 Every weekday evening, our editors guide you through the biggest stories of the day, help you discover new ideas, and surprise you with moments of delight. Subscribe to get this delivered to your inbox.
Today's presidential inauguration was mostly remarkable for how unremarkable it was. My colleague Annie Lowrey described today's scene at the Capitol as "patriotic normcore."
After four years of assaults on democracy and endless uncertainty, President Biden steered the national mood, however incrementally, back toward normalcy.
Biden's speech invoked the familiar—and made it newly fresh.
The president's address "was well wrought, but it offered nothing unusual, nothing surprising, nothing especially memorable," our Ideas staff writer David A. Graham notes. "Paradoxically, that was the source of its power."
"Her vice presidency is worth celebrating because—however painful the process—she made it to the other side of the barrier," the contributing writer Jemele Hill wrote back in November.
The administration begins amid tragedy.
On the eve of Biden's swearing in, the U.S. pandemic death toll reached 400,000. And it could hit 500,000 by the end of February, Biden's incoming chief of staff, Ron Klain, warns.
And the country will still need to heal from the assaults of the Trump era.
"If there is to be a recovery, it will be long and arduous, and require sustained intensive care," Adam Serwer warns. "Even old wounds can ultimately prove fatal."
Further reading: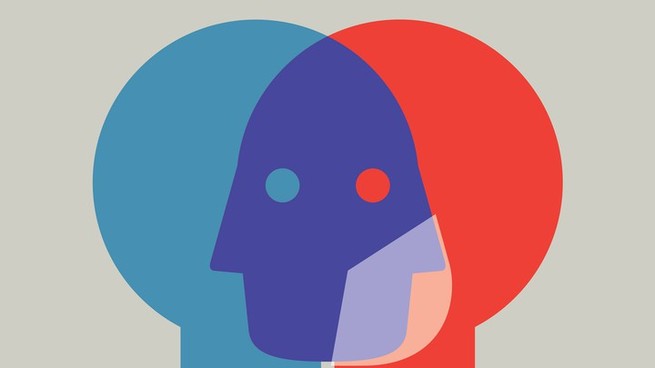 One question, answered: A reader named Nancy writes in from New Hampshire.
I'm still confused about what our lives will be like after we are vaccinated. … Do you foresee us still wearing masks for the next year or two? I hate to even type this question.
James Hamblin responds in his latest "Ask Dr. Hamblin" column:
To be blunt, [President Biden's 100 day goal] is not a realistic end point. On our current trajectory of illness and infection, masks will be part of most Americans' lives for at least the rest of the year, and possibly longer. My hope is that it will soon be possible to say, as a general rule, that once you've been vaccinated, you don't have to wear a mask. But that depends on two key variables.
Read the rest. Every Wednesday, James takes questions from readers about health-related curiosities, concerns, and obsessions. Have one? Email Jim at paging.dr.hamblin@theatlantic.com.
Tonight's Atlantic-approved isolation activity:
Revisit today's inaugural performances from Lady Gaga, Garth Brooks, Jennifer Lopez, and Amanda Gorman with this recap by Spencer Kornhaber. "It felt more like a trippy, tony masquerade than a crisis-era bureaucratic procedure."
Today's break from the news:
HBO's new pandemic thriller, Locked Down, "has the air of a homework assignment completed the morning it was due," our critic David Sims argues.
---
Did someone forward you this newsletter? Sign up here.