The Atlantic Daily: The Consequences of Trump's Election Challenges
The safe-harbor deadline may force an end to the president's campaign to discredit results.
Every weekday evening, our editors guide you through the biggest stories of the day, help you discover new ideas, and surprise you with moments of delight. Subscribe to get this delivered to your inbox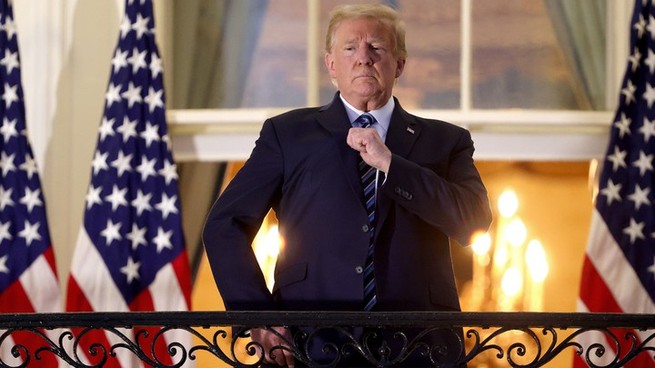 America remains on the eve of a potential return to normalcy. This time, the country is nearing the formal procedural end to one of the year's biggest dramas, the 2020 election. Donald Trump's ongoing refusal to concede—coupled with his attempts to undermine the process outright—may finally hit a wall.
But a shattered norm is hard to piece back together, and this administration's actions will have long-running consequences.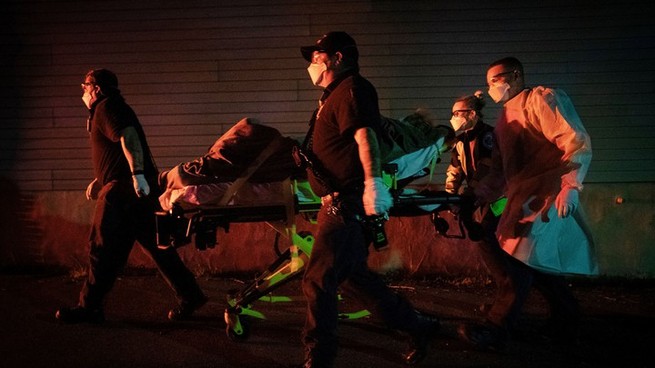 One question, answered: How does this latest coronavirus surge compare with the spring peak?
No region stands out in severity the way the Northeast did in the spring. As Whet Moser explained in his latest:
From the beginning of November through yesterday, there were more than 100 COVID-19 deaths per 1 million people in the Northeast, the South, and the Midwest (which, at 267 deaths per million, had the highest rate in that period), according to COVID Tracking Project data. The West had 94 deaths per million people. In April, during the first surge, only two regions, the Northeast (602 deaths per million) and the Midwest (138 deaths per million), were above that 100-deaths-per-million line; the West was at just 50 deaths per million. In July, only the South exceeded 100 deaths per million.

In this surge, then, the share of deaths is more evenly distributed across the country. In the same period, starting in November, the Midwest represented 37 percent of U.S. deaths; the South, 35 percent; the West, 15 percent; the Northeast, 14 percent. In April, 60 percent of deaths occurred in the Northeast; no other region accounted for more than 17 percent. Since then, no region has seen anything like the conditions once seen in the Northeast, but seven months later, the picture in the country as a whole could be worse.
Read Whet's full report on why this final surge will be brutal.
What to read if … you're looking for practical advice:
Tonight's Atlantic-approved isolation activity:
Did you catch Netflix's Mank over the weekend? Our staff writer David Sims argued that the film, which explores the fraught process that resulted in Citizen Kane, resonates surprisingly well today.
David also talked to Mank's director, David Fincher, about why the film took him 30 years to make.
Today's break from the news:
The Voyagers, a pair of NASA spacecraft currently billions of miles from home, found a small surprise in interstellar space.
---
Did someone forward you this newsletter? Sign up here. Need help? Contact Customer Care.