The Atlantic Daily: Welcome to Vaccine Purgatory
The worst week of the pandemic brought the best news so far: The vaccine is here. All that's left to do is wait.
Every weekday evening, our editors guide you through the biggest stories of the day, help you discover new ideas, and surprise you with moments of delight. Subscribe to get this delivered to your inbox.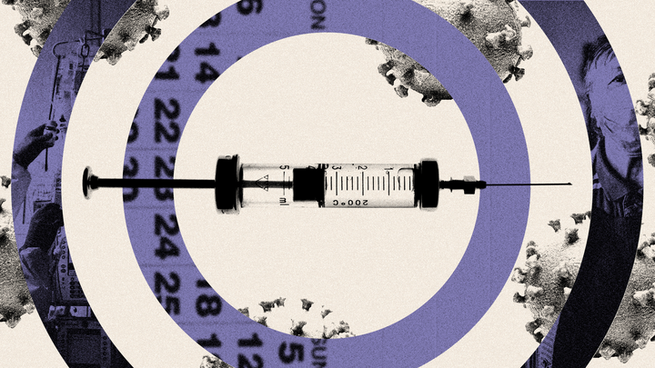 Welcome to vaccine purgatory.
"We've spent 2020 adjusting to a pandemic normal, and now a strange, new period is upon us," my colleague Sarah Zhang, who covers vaccines, notes in her latest.
Thus the waiting begins. There are a few things you should know about this new phase of the outbreak. Here are four, as explained by Sarah:
1. We don't know how long this purgatory will last.
Operation Warp Speed officials have laid out an aggressive timeline to get nearly all Americans vaccinated by June, but this presumes several pieces going perfectly.
2. It may matter where you live.
3. Decisions are still being made about who will get what when.
The decisions still being made about how to prioritize vaccines will dramatically color individual people's experiences over the next months. But ultimately getting out of purgatory will require reaching herd immunity, which is something we can only achieve collectively.
4. Plans to vaccinate the general public remain fuzzy.
When vaccines become available to the general public depends on a few unknowns. First, how many other vaccine candidates, like AstraZeneca's and Johnson & Johnson's, will actually also get authorized?
Sarah's assessment of what might happen next is worth reading in full.
Watch.
The year 2020 "has challenged my perception of what a movie is," our critic David Sims writes. He reflects on 10 standout films from "maybe the strangest year in the medium's history."
Here are three highlights from his list:
1. Tenet
Was Christopher Nolan's latest film the last theatrical blockbuster ever? It's possible. If so, Tenet is a strange swan song.
2. Mank
In portraying the tortured process of creating Citizen Kane's first draft, [David] Fincher also surveys the history of Golden Age Hollywood, a laboratory of creativity and wonder under the control of cold-blooded tycoons.
3. Da 5 Bloods
Hollywood has made many stirring tales of war heroism, of honor gained and lives lost, and even of the failures of the countries that sent men into battle. But there are shockingly few stories like this one.
If you're looking for something mindless, turn to David's list of rewatch-friendly comfort movies.
In the land of television, there's The Crown, which treads an uneasy line between fact and fiction, our writer argues.
Read.
Spend time with Martin Amis's final novel, Inside Story. ("The great lines come flying at you, as always, volleyed out of the cleft of the book and into the magic space beneath your raised eyebrows," our critic writes.)
For a quicker fiction fix, read a new short story by Te-Ping Chen from our latest magazine issue.
If you're in the mood for poetry, spend a moment with "Pharaoh" by Lucia Perillo, a poet who chronicled "the regular humiliations that came with losing control of her body." Our staff also picked nine poems to help you get through a tough winter.
Release your inner poet and write your own. That's what these friends did.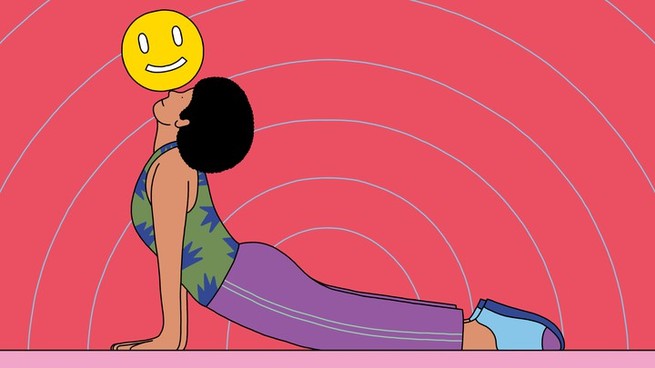 Listen.
Explore Floodlines, our narrative podcast hosted by Vann R. Newkirk II, about Hurricane Katrina and its aftermath. It's been recognized as one of the best podcasts of the year.
Do.
Get moving. The times when we most want rest may paradoxically be the times we most need to exercise, for the sake of our well-being, our happiness columnist argues.
---
Did someone forward you this newsletter? Sign up here. Need help? Contact Customer Care.