The Atlantic Daily: The GOP Goes Down a Dangerous Road
A troubling number of Republicans still refuse to acknowledge President-elect Joe Biden's victory. They're setting a dangerous precedent.
Every weekday evening, our editors guide you through the biggest stories of the day, help you discover new ideas, and surprise you with moments of delight. Subscribe to get this delivered to your inbox.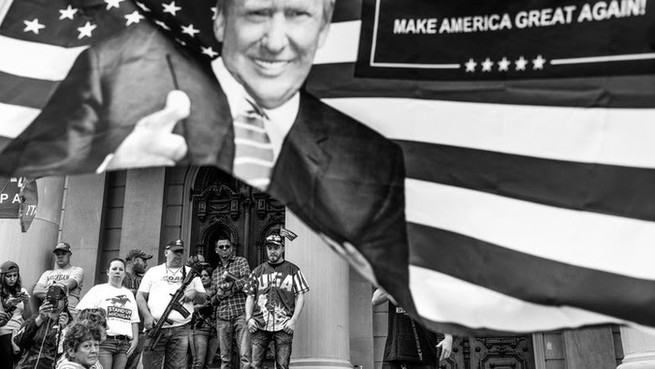 Donald Trump did not win the 2020 election. That outcome has been obvious for more than a month now, and yet the president and his supporters refuse to accept the result. Instead, they've pushed baseless claims of fraud and chosen to attack the democratic system.
Perhaps more troubling, few members of the Republican establishment are willing to challenge this antidemocratic stance: Only 27 of 249 congressional Republicans have publicly acknowledged President-elect Biden's victory.
With this, the party is setting a particularly troubling precedent, our writers warn.
+ The president's supporters were never going to accept the results. "When they say the 2020 election was stolen, Trumpists are expressing their view that the votes of rival constituencies should not count," Adam argues.
+ To humor them, the GOP is abandoning electoral democracy. "This embrace of the president's attempt to overturn the results of the election is both shocking and horrifying," David A. Graham writes.
+ The party is headed down a dangerous road. "In elections going forward, not trying to steal the election will be seen as RINO behavior," one strategist told Ronald Brownstein.
Further reading: How should Biden investigate Trump's misdeeds once in office? James Fallows, a longtime correspondent for the magazine, has some thoughts in our latest issue.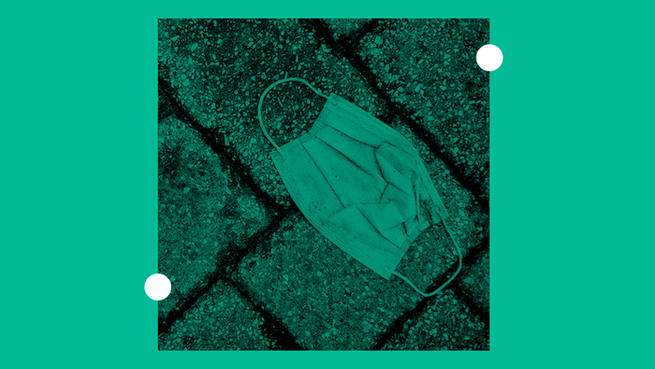 One question, answered: How do you talk to a loved one who refuses to wear a mask?
Hosts James Hamblin and Katherine Wells discussed this on the latest episode of our Social Distance podcast. Here's a snippet of their conversation:
Katherine Wells: In fairness, I was extremely confused about masks for the first couple of months because the guidance from official sources was in fact incorrect, so it's not unreasonable for there to be confusion about masks. …

James Hamblin: Just in case anyone's unclear: Masks are effective. They're not perfectly effective. There are always going to be stories where someone was wearing a mask and got [the coronavirus] nonetheless. That doesn't mean it wasn't effective. All these things are tools in a tool kit.

When someone comes to you, you can kind of break it down: Is this a genuine concern? Are they really afraid of wearing a mask? In which case, that deserves to be taken seriously. Or are they using this information to justify their belief that they just don't want to wear a mask?
Listen to the full episode on Apple Podcasts, Spotify, or wherever you get podcasts.
What to read if … you're looking for practical advice:
Tonight's Atlantic-approved isolation activity:
Hulu's Happiest Season, a rom-com about queer joy, is the holiday movie of the year, Shirley Li writes. Shirley spoke with the director, Clea DuVall, about what led her to make this film, 20 years after her big break as an actor.
Today's break from the news:
---
Thanks for reading. This email was written by Caroline Mimbs Nyce.
Did someone forward you this newsletter? Sign up here.