The Atlantic Daily: 3 Reasons Facebook Is Dangerous
The company is operating at megascale, one writer argues.
Every weekday evening, our editors guide you through the biggest stories of the day, help you discover new ideas, and surprise you with moments of delight. Subscribe to get this delivered to your inbox.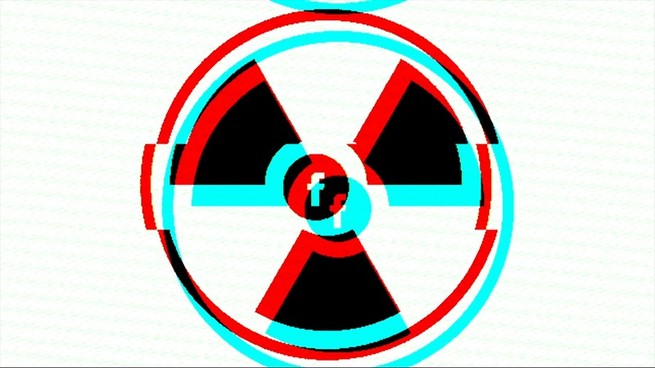 The social web is broken.
And not just a little, or just recently, argues my colleague Adrienne LaFrance, who has been writing about media and technology for more than 15 years. Central to that brokenness is the unprecedented scale—or megascale, as she calls it—of Facebook. The company's huge reach is a fundamental part of what it is, but it's also a grave threat to humanity.
"Today's social networks, Facebook chief among them, were built to encourage the things that make them so harmful," she writes. "It is in their very architecture."
Here are three reasons why the company is so dangerous, as explained by Adrienne:

1. It prioritizes scale above all.
Somewhere along the way, Facebook decided that it needed not just a very large user base, but a tremendous one, unprecedented in size. That decision set Facebook on a path to escape velocity, to a tipping point where it can harm society just by existing.  
2. And, in doing so, it allows the worst parts of humanity to go viral.
Facebook is an agent of government propaganda, targeted harassment, terrorist recruitment, emotional manipulation, and genocide—a world-historic weapon that lives not underground, but in a Disneyland-inspired campus in Menlo Park, California.
3. No one company—or person—should retain so much power.
Facebook's megascale gives [Mark] Zuckerberg an unprecedented degree of influence over the global population. If he isn't the most powerful person on the planet, he's very near the top.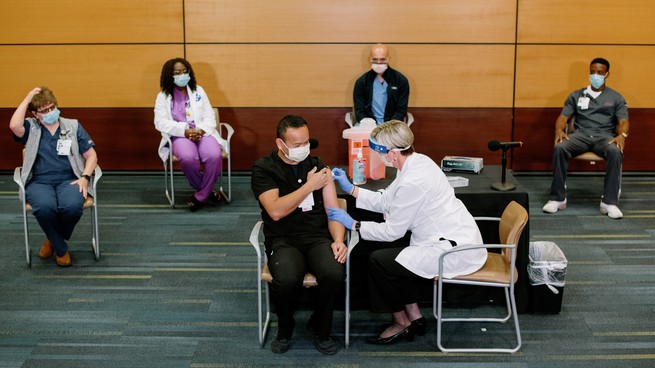 One question, answered: Can someone who is vaccinated still spread the coronavirus?
Researchers don't know just yet, Sarah Zhang reports:
Scientists also do not yet have the data to confirm that the vaccines actually prevent people from spreading the coronavirus asymptomatically in addition to preventing COVID-19 symptoms. This is likely, but data on this won't be available until early next year. For now, a vaccine can clearly offer some protection to the recipient—but that person can't be fully confident about not spreading the disease to others. A nurse might feel safer at work but still worry about bringing the virus home to their family.
What to read if … you're looking for practical advice:
Tonight's Atlantic-approved isolation activity:
Throw on Taylor Swift's new album, Evermore, while you read our music critic Spencer Kornhaber's review of the surprise release.
Today's break from the news:
---
Thanks for reading. This email was written by Caroline Mimbs Nyce.
This February, we're introducing "Inheritance," a new project about American history, Black life, and the resilience of memory. Sign up to be notified when it launches.
Did someone forward you this newsletter? Sign up here. Need help? Contact Customer Care.