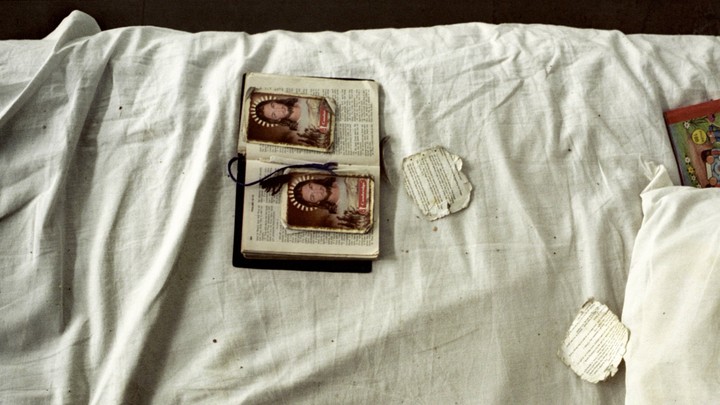 Countless writers, with varying degrees of success, have reimagined the life of Jesus Christ. As my colleague Cullen Murphy wrote in a 1986 essay, "It is hard to think of any other figure who, over the years, has been claimed by so many and in so many different ways and for so many different purposes, who yet has never been identified exclusively with any single cause, and who has remained perpetually available for use."
Religious and nonreligious writers alike have drawn from different elements of the enigmatic figure depicted in the Gospels of Matthew, Mark, Luke, and John in order to create an entirely new character. Philip Pullman, an atheist, wrote of Jesus as an inspirational, rebellious figure followed around by—as my colleague James Parker puts it—his "creepy, truth-twisting brother, Christ." At the end of Pullman's novel, Jesus becomes an atheist. The writer Mary Rakow reimagined the Bible with a novel that might be better described as the "agnostic Gospels"; while in Colm Tóibín's The Testament of Mary, a "curiously modern" mother of Jesus views her son and his disciples as "awkward, slightly unruly outcasts."
Thomas Jefferson's The Life and Morals of Jesus of Nazareth might have essentially been a collage of Gospel verses, but in some ways, his project was more radical. Razor in hand, he spent years cutting and pasting, editing and redacting any hint of the miraculous in the Gospels. What remained was "Jesus the ethicist, Jesus the philosopher," Parker notes—a Jesus perhaps closer to Jefferson's own image and likeness than a "wandering soul-zapper and self-styled son of God." This type of narrative recasting can be perilous when presented as fact, as the journalist Ariel Sabar recounts in his book, Veritas: A Harvard Professor, a Con Man and the Gospel of Jesus's Wife. His tale about the implications of a forged scrap of papyrus demonstrates the danger of believing that by telling a story, one can "essentially create reality." Yet as Murphy noted: "A striking quality of Jesus is his utter independence—in his life and in subsequent history. No one interpretation has ever achieved a monopoly."
​Every Friday in the Books Briefing, we thread together Atlantic stories on books that share similar ideas.

Know other book lovers who might like this guide? Forward them this email.
---
What We're Reading
(ILLUSTRATION BY KATIE MARTIN; IMAGES FROM KEAN COLLECTION / GETTY; NATIONAL MUSEUM OF AMERICAN HISTORY)
Reading Thomas Jefferson's Bible
"Jefferson's narrative rumbles along at ground level, on square wheels—no baptismal shock of light from above, no dove descending. And no risen Jesus. The Jefferson Bible ends with Jesus snug in the tomb, the cave mouth securely plugged, gobstopped, by the not-to-be-moved stone. No more words. Resurrection foreclosed. And it's odd: As a regular, somewhat inspired guru-human, Jesus makes less sense than before. My yoke is easy and my burden light … I am the good shepherd … Stripped of their divine warrant, these weird claims make the Jeffersonian Jesus sound like Charles Manson."
📚 The Jefferson Bible: A Biography, by Peter Manseau
---
(LUCILLE CLERC)
Philip Pullman's Problem With God
"Pullman's 2010 counterfactual retelling of the events of the Gospels is … a fiercely imaginative encounter with Christianity … Here's Jesus, and Jesus is okay—more than okay; he's a rebel and a trickster and an overturner, in love with the people, a proper republican in the Pullman sense of the word: instinctively fraternal and anti-institutional, spreading his rough-and-ready enlightenments across the horizontal axis. Pullman's Jesus doesn't do miracles—no magic here—but he does change people."
📚 The Good Man Jesus and the Scoundrel Christ, by Philip Pullman
---
We want to hear what you think about this article. Submit a letter to the editor or write to letters@theatlantic.com.