The Atlantic Daily: A Q&A With Sarah Zhang
Our science reporter discusses her magazine cover story on prenatal testing.
Every weekday evening, our editors guide you through the biggest stories of the day, help you discover new ideas, and surprise you with moments of delight. Subscribe to get this delivered to your inbox.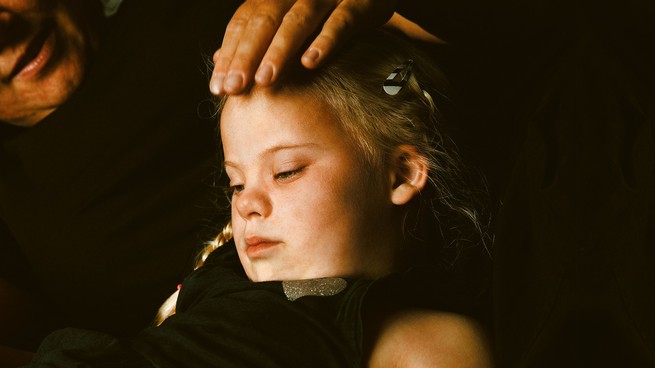 Prenatal testing gives expecting parents more information—and leaves them with complicated choices.
In our new magazine cover story, science reporter Sarah Zhang looks at the case of Denmark, which established nationwide genetic testing for Down syndrome more than 15 years ago. Cases dropped dramatically.
We caught up with Sarah to discuss what happened next—and why the story is much bigger than Down syndrome.
The conversation that follows has been edited and condensed.
Caroline Mimbs Nyce: Can you briefly explain what's happening in Denmark?
Sarah Zhang: Denmark was one of the first countries to basically give every woman a screening for Down syndrome when they are pregnant. This happened starting in 2004, and the number of children born with Down syndrome just started dropping immediately. In 2019, only 18 kids were born with Down syndrome in the whole country.
Caroline: You've spent years reporting on genetics. Why did you want to tell this specific story?
Sarah: I'm interested in the ways we make sense of genetic information and how we use that to make choices in our lives.
Prenatal screening isn't new. But I wanted to look back on how the past 40 years of it has changed the way we think about our relationship to our unborn children.
Caroline: You wrote that this isn't just a story about Denmark or even Down syndrome—it's about something much bigger. Could you explain what you mean by that?
Sarah: We look to DNA—or science in general—to answer questions. What really happens when you take a DNA test is you get some sort of answer, but it's almost never a yes or a no. What you're really dealing with is more uncertainty.
What's happening here, with prenatal screening for Down syndrome, is that you're given this result, and suddenly your whole future is blown up with uncertainty. And I was interested in how parents were grappling with that.
I was especially interested because there are new ways to test for things like risk of mental illness or heart disease or cancer. If we are finding it so difficult to grapple with the uncertainty of Down syndrome—which is diagnosed with a test that can tell you exactly whether there is an extra 21st chromosome or not—how are you going to deal with tests that give you, say, a probability of something?
What's also been interesting to me is how we use genetics to think about what is "normal"—or to enforce what is normal.
Caroline: What do you hope people will take away from this story?
Sarah: I hope that people take away that this isn't something that's in the future. These aren't hypothetical designer babies. These are decisions that we are making right now and have been making. Slow-moving change is hard to observe in the moment.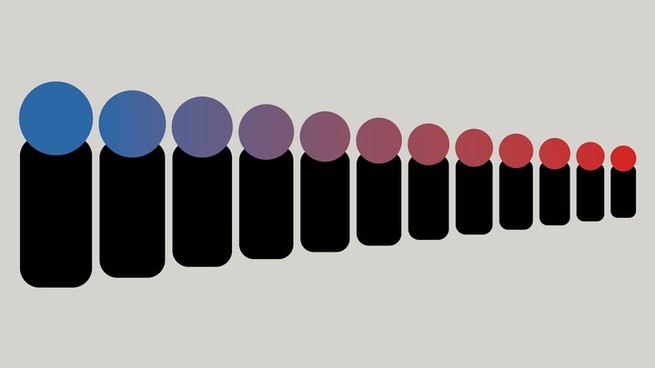 One question, answered: Can I build an immunity to COVID-19 without ever being sick?
Immunity isn't simple, and not all antibodies will stop the spread of the disease, James Hamblin explains in his latest "Paging Dr. Hamblin" column:
A brief exposure to a tiny amount of virus in a grocery store may be enough to turn your antibody test positive, but it seems less likely to confer meaningful, lasting protection than if you'd had a serious case of COVID-19. The degree to which the severity of COVID-19 is related to the types of antibodies that develop remains unclear, and we can expect outliers of all sorts to be reported. ...

For now, no one should behave any differently right now just because they've had a positive antibody test. We still need to get better at deciphering which antibodies people have—and how many are needed to confer immunity—before we can assure them that they are protected.
Continue reading. Every Wednesday, James takes questions from readers about health-related curiosities, concerns, and obsessions. He has also answered:
Have one? Email James at paging.dr.hamblin@theatlantic.com.
Tonight's Atlantic-approved isolation activity:
Start brainstorming ways to make this Thanksgiving still feel homey.
"Take the opportunity to think about what you love most about the day," James advises. "Focus on how to re-create that, and even build on it."
Today's break from the news:
Get inside the heads of people who borrow things from friends and never return them (or who don't ask in the first place). "I still feel bad … But you know what? I used that thing hundreds of times," says a Chicagoan who took a piece of Tupperware from his roommate more than a decade ago.
---
Thanks for reading. This email was written by Caroline Mimbs Nyce, with help from Haley Weiss and Isabel Fattal.
Staff writer Annie Lowrey is looking to talk on the record with people who live in nursing homes about their experiences during the pandemic. If you or a family member would like to talk, you can reach her at annie@theatlantic.com.
Did someone forward you this newsletter? Sign up here.