The Atlantic Daily: 6 States to Watch
Our reporters explain why they're important.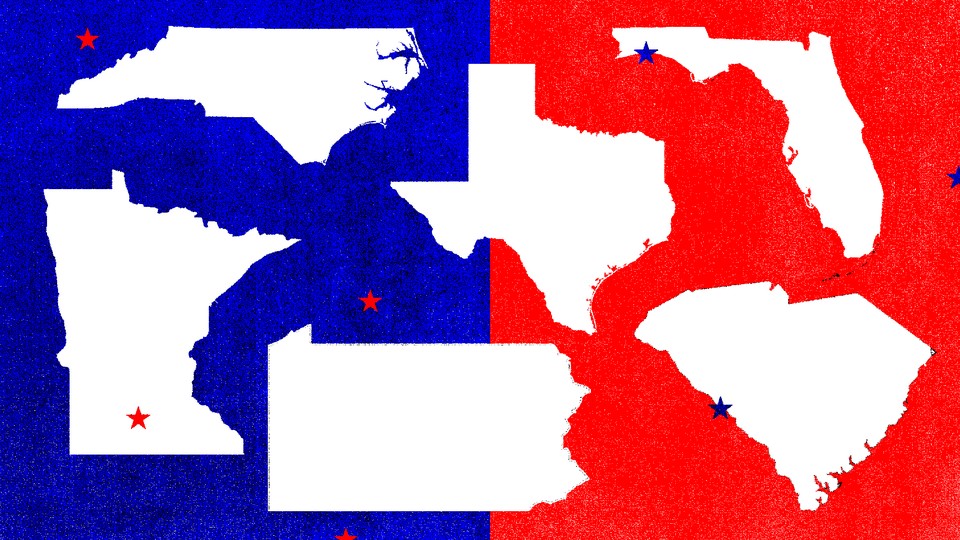 Every weekday evening, our editors guide you through the biggest stories of the day, help you discover new ideas, and surprise you with moments of delight. Subscribe to get this delivered to your inbox.
The Midwest is getting most of the attention this year, but if the election is tight, it could come down to Pennsylvania, a key piece of the Democratic "blue wall" that Donald Trump busted open in 2016. Want a sign that both campaigns are spooked about the results? Take a look at their schedules: Joe Biden, Kamala Harris, and Trump are all campaigning in Pennsylvania today. The president held four rallies there on Saturday alone.
— Nora Kelly Lee, senior editor
2. FLORIDA: THE NERVE-RACKER
Florida is the ultimate battleground state, and finding out a winner here on Election Night (it counts its mail-in votes before the big day) will give us a good indication of where the contest will end: A Biden win here could signal a blowout victory, while a Trump win would keep us guessing. If it's a tight race here, Trump's odds improve. How the state's Latino population votes will also offer hints about whether the Republican strategy to activate conservative Latinos will pay off in other Sun Belt states.
— Christian Paz, assistant editor
3. SOUTH CAROLINA: THE NEW SOUTH TEST
Historically, Democrats have written off states in the Deep South as unwinnable. But Stacey Abrams's electoral prowess in Georgia's 2018 gubernatorial race showed the party that their traditional logic might be misguided. Jaime Harrison, a young Black Democrat in South Carolina, is betting that his state is ready to go blue; and he raised more money than any Senate candidate in American history to try to unseat the prominent Republican Senator Lindsey Graham.
— Adam Harris, staff writer
4. NORTH CAROLINA: THE OLD NORTH AND THE NEW SOUTH
North Carolina calls itself a vale of humility between two mountains of conceit. Is it more like Virginia, the ever-bluer mountain to the north, or South Carolina, the still-red one to the south? If Joe Biden can become the first Democrat since 2008 to win the state, the night will be a short one. And if his ticket mate Cal Cunningham unseats Thom Tillis, it could spell the end of the Republican Senate. But if Trump can repeat his 2016 success, we could be in for a long wait for final results.
— David A. Graham, staff writer based in North Carolina
5. MINNESOTA: THE TRUMP DREAM STATE
President Trump has mostly been playing defense during this campaign, trying to hold on to the states he won in 2016. But one state that he's trying to pick up from the Democratic column is Minnesota, which Hillary Clinton carried by just 1.5 points. Minnesota trending red on Tuesday night would be great news for the president and a sign that the working-class white voters who powered his victory four years ago are turning out in even higher numbers this year.
— Russell Berman, staff writer
6. TEXAS: THE BLOWOUT STATE
Texas has 38 electoral votes, and for the first time since perhaps Jimmy Carter, a Democratic presidential candidate has a chance to win it. That doesn't mean that Joe Biden is likely to carry the state, but polls have shown Biden behind Donald Trump by at most five points, and some have shown a tiny Biden lead. In the past, voting restrictions have tamped down turnout. This year, however, more Texans voted early than voted in the entire 2016 election. That enlarged electorate makes it impossible to predict which way the Lone Star State will go.
— Adam Serwer, staff writer based in Texas
---
Our Election Reading Guide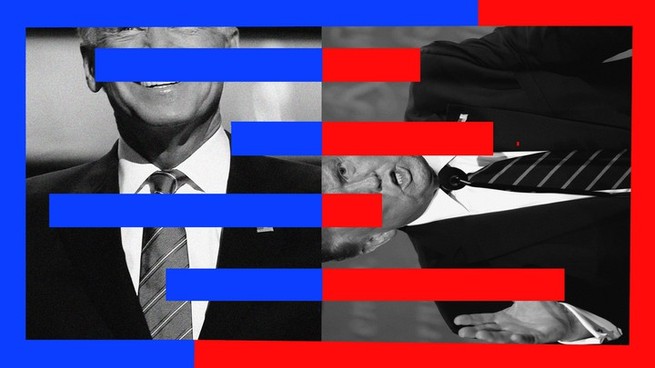 What to read if … you can't shake the feeling that this election is 2016 all over again:
Derek Thompson offers five reasons why this presidential election won't be a repeat of last time. Still find yourself obsessively refreshing election forecasts? Read one mathematician's advice for how to stop stressing.
What to read if … you're nervous about voting in person on Election Day:
Voting during the pandemic is actually pretty safe: One expert told Russell Berman that it's about the same as going to the grocery store.
What to read if … you're concerned that a disputed outcome could lead to national unrest:
Some experts share that concern. But there are also reasons to believe that America can avoid violence, Olga Khazan reports.
What to read if … you're still trying to change a family member's mind:
The odds of altering the outcome of the election: close to zero. The odds of altering your relationship with your family: much higher.
Our staff writer Joe Pinsker interviewed more than 20 people who tried to change a relative's vote—and talked to experts about what's most likely to work.
What to read if … you need a break from, well, everything:
Here's our guide to not going crazy while waiting for the results. Consider throwing on our election-anxiety playlist. Or streaming one of these 25 feel-good films, selected by our critic David Sims.
---
Dear Therapist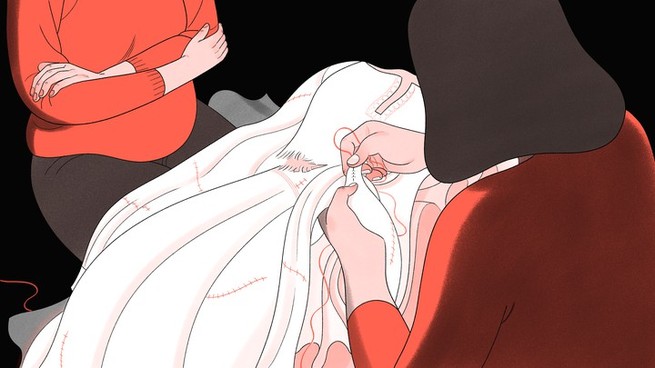 In her latest column, Lori Gottlieb advises a reader who wants to repair her relationship with her mom:
My mom and I have had a strained relationship for most of my life, but I was hoping to include her in the wedding planning. I made the trip to Florida to go dress shopping together, but that day devolved into a horrible fight that has left me wondering if I should keep trying to include her, or just accept that our relationship is beyond repair.  
Read the rest, and Lori's response. Every week, she answers questions from readers about their problems, big and small. Write to Lori anytime at dear.therapist@theatlantic.com.
---
Did someone forward you this newsletter? Sign up here. Need help? Contact Customer Care