The Atlantic Daily: 3 Things the Election Revealed
Every weekday evening, our editors guide you through the biggest stories of the day, help you discover new ideas, and surprise you with moments of delight. Subscribe to get this delivered to your inbox.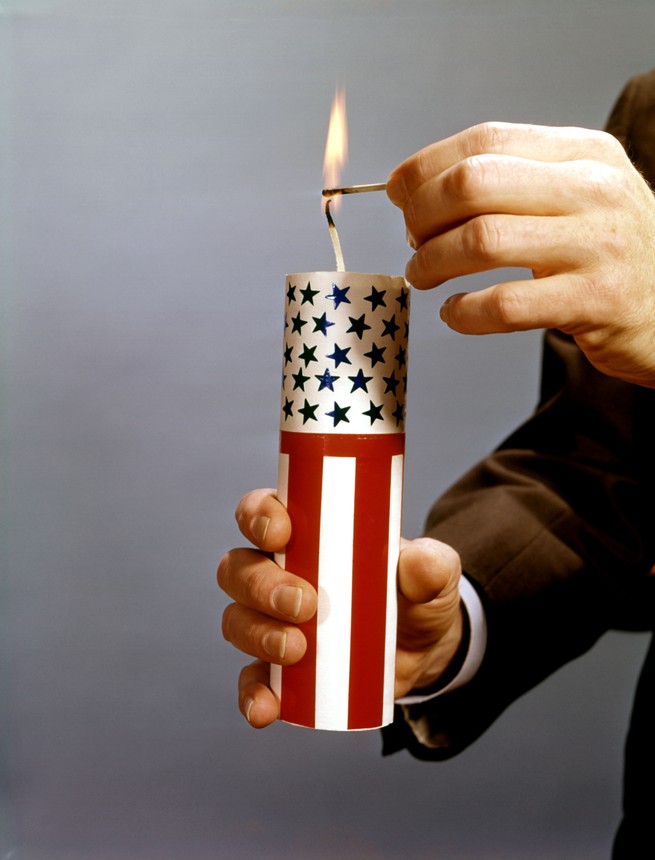 The presidential contest isn't resolved. But the 2020 election has already proved revealing. Keep reading for three things we've gleaned from the results so far.
1. This country remains deeply divided.
"The clearest message of this week's complicated election results is that the trench is deepening between red and blue America," Ronald Brownstein writes. Meanwhile, George Packer argues that it's time to face a bitter truth: "We are two countries."
2. The South has already changed.
Jaime Harrison lost to Lindsey Graham. "But his campaign allowed Democrats to imagine what was possible in his home state; it reminded national leaders why they should not write off the region," Adam Harris writes.
"After two huge presidential flops, pollsters have lost the confidence of the press and public," David A. Graham writes.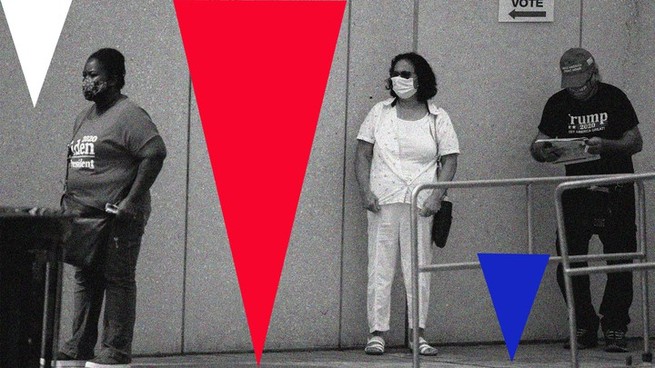 The race is still close, but Joe Biden's path to victory looks a little clearer.
When should you expect results from the remaining states? Our staff writer Derek Thompson offers a useful breakdown.
Arizona: Expect two batches of results: one around 9 p.m. ET tonight and another just after midnight.
Biden currently leads by about 90,000 votes, but networks are torn on whether to call the state, given uncertainty about the partisan lean of the outstanding ballots.
Georgia: We could get a complete answer tonight.
Key counties say they aim to wrap up their counts around 9 p.m. ET. Trump leads here by about 80,000 votes, but the remaining ballots are mostly in heavily Democratic areas, giving Biden narrow odds to flip the state.
Nevada: Check back tomorrow.
We should get a big update. Biden currently leads by only 7,000 votes, but the remaining ballots are expected to lean Democratic.
Pennsylvania: Check back tomorrow.
The secretary of the commonwealth said today that she expects full results "significantly sooner" than Friday. Well, today's Wednesday, and we don't seem to be particularly close to a full count in the state. Temporally speaking, that leaves Thursday as the only day sooner than Friday. Trump's big lead in the state could be endangered as hundreds of thousands of outstanding mail ballots from cities such as Philadelphia and Pittsburgh are likely to go overwhelmingly to Biden.
North Carolina: Check back next week.
Mail-in ballots in North Carolina have until November 12 to arrive, and we might not know the winner of this state until mid-November.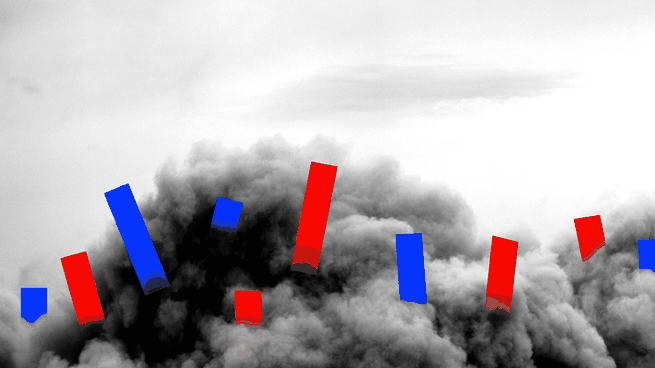 What to read if … you're feeling angsty about the Electoral College:
This piece by former George W. Bush speechwriter David Frum is for you: "It should not take the largest voter turnout in U.S. history to guarantee that a president rejected by the majority of the American people actually stops being president."
What to read if … you're worried that Donald Trump won't accept the results if he loses:
Our staff writer Barton Gellman warned weeks ago that the president could dispute the election. Here's what he says may happen next.
What to read if … you find yourself stress-refreshing forecast sites:
Some advice: "A good mental-health question to ask yourself is: What am I actually gaining from trying to figure this out now?"
What to read if … you need a break from it all:
Let the wonders of the universe make you feel small. Or sink into the two-hour escape of a comfort movie. And if you're feeling guilty about tuning out for a bit, remember: You have the permission of our happiness columnist.
---
Did someone forward you this newsletter? Sign up here. Need help? Contact Customer Care