The Atlantic Daily: What We Know About Trump's Health
Our reporters answer some key questions.
Every weekday evening, our editors guide you through the biggest stories of the day, help you discover new ideas, and surprise you with moments of delight. Subscribe to get this delivered to your inbox.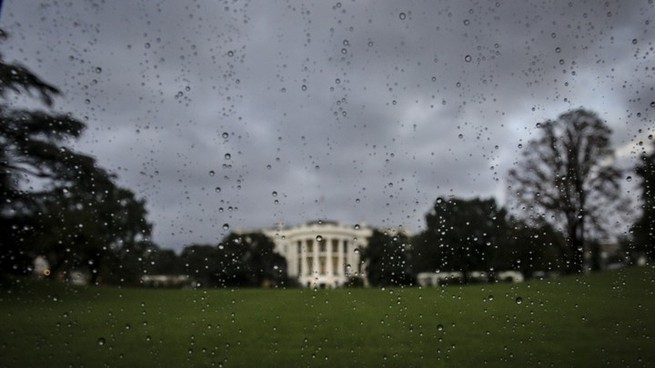 The early-morning revelation that the president tested positive for the coronavirus set off a cascade of questions. When did Trump catch the coronavirus? What does his diagnosis mean? And who else in the White House might be sick?
The answers aren't clear-cut. Below, our reporters offer their best guidance based on the limited information available and their conversations with experts. We hope it can help you make sense of this moment.
What are the possible outcomes of Trump's diagnosis?
Little is known about the president's physical condition, our newsroom's resident doctor, the staff writer James Hamblin, reports.
"Based on age and sex alone, Trump is at high or very high risk for severe disease," he writes. "Eight percent of COVID-19 patients ages 65 to 74 die from the disease. … But a key variable in Trump's case is that, because he is president, he will have the best possible medical monitoring and care." Continue reading James's analysis.
Where is the president?
This afternoon, the White House announced that the president would spend the next few days at Walter Reed National Military Medical Center, "out of an abundance of caution."
The administration has maintained that Trump is continuing to work. However, our reporter David A. Graham notes that he's been uncharacteristically quiet.
When did he get infected?
"It typically takes four or more days for the virus to multiply and reach detectable levels inside the body," Alexis C. Madrigal and Robinson Meyer reported early this morning. They continue:
The Centers for Disease Control and Prevention says that symptoms of COVID-19 are most likely to begin four to five days after exposure, but they have been observed to start anywhere from two to 14 days after exposure.

At the same time, current evidence suggests that people who have COVID-19 are most infectious at the very moment their symptoms begin.
Who else is sick?
First lady Melania Trump also tested positive, as did the Trump adviser Hope Hicks, Senator Mike Lee of Utah, and the University of Notre Dame president, John Jenkins.
"It would not be surprising if, in coming days, we learn that more members of Trump's retinue and Cabinet have contracted the virus," Alexis and Rob write.
Could Trump have infected Biden?
So far, the former vice president has tested negative, but experts warn that he won't be totally in the clear for at least another week. Our staff writer Ed Yong analyzes the risks.
---
Did someone forward you this newsletter? Sign up here.