The Atlantic Daily: QAnon Isn't Going Away
Here's what you should know.
Every weekday evening, our editors guide you through the biggest stories of the day, help you discover new ideas, and surprise you with moments of delight. Subscribe to get this delivered to your inbox.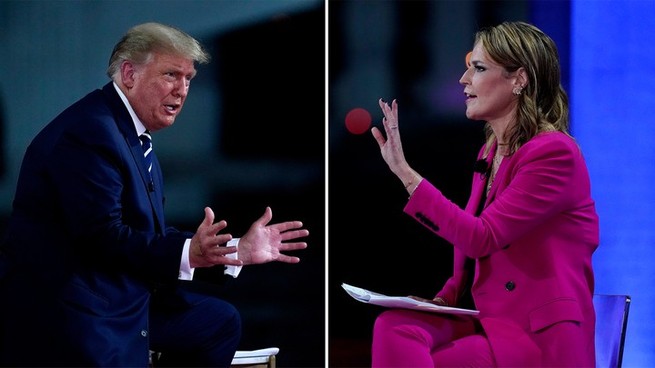 Last night, President Donald Trump was given the opportunity to denounce QAnon outright. He didn't.
As my colleague Russell Berman writes, that news is shocking but not surprising. Perhaps even more shocking is the conspiracy theory's place in the national political conversation: Although it's hard to measure how many people believe in Q, at least one adherent is "virtually assured" to win a seat to Congress in just a few weeks.
The pro-Trump conspiracy theory, which holds in part that global elites are secretly abusing children, isn't going away. Here are three things to consider as you think about QAnon's rise to prominence: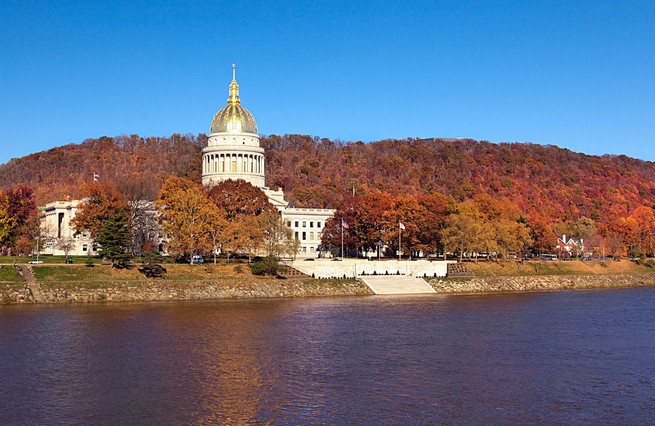 Embrace your wandering mind. "What matters—in a lecture, and an education—is, after all, thinking itself," the writer Lily Meyer muses.
Remember to take breaks from political news. Obsessing over politics could hurt your well-being and your relationships, our happiness columnist warns.
Watch. Our writers examined Netflix's The Trial of the Chicago 7 (a new Aaron Sorkin movie that's perfect for this moment) and AMC's Soulmates (a show about the false promise of true love).
Caira Conner wrote about the surprising empathy and insight of the controversial Netflix film Cuties.
Read. "Leaves that left the trees / are litter now on the ground / in orange and yellow," writes David Lehman in a new poem.
Crisp fall air pairs well with crisp fiction. Browse our archives for short works from Yaa Gyasi, Emma Donoghue, and more.
Tour America from your couch.
Our "Fifty" project, from photo editor Alan Taylor, highlights extraordinary photography of each U.S. state. This week's selection, pictured above, is known as the Mountain State. Can you guess which state that is?
---
Did someone forward you this newsletter? Sign up here.