The Atlantic Daily: What's at Stake in the Pence-Harris Debate
Here are some things to consider as the contest unfolds.
Every weekday evening, our editors guide you through the biggest stories of the day, help you discover new ideas, and surprise you with moments of delight. Subscribe to get this delivered to your inbox.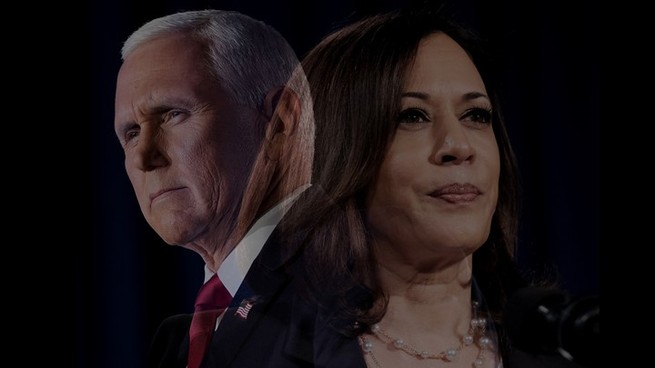 The stakes of tonight's vice-presidential debate are higher for Senator Kamala Harris than for Vice President Mike Pence, my colleague David A. Graham argues.
"There's very little that Pence can do or say that will change anyone's views about Donald Trump," he writes. Harris, by contrast, is aiming to represent a new era for the Democratic Party. A strong performance "could help determine her future, and her party's."
Here are four other things to consider as the contest unfolds:
1. Harris has agreed to debate in person, despite the White House outbreak. Why? Messaging.
Ronald Brownstein explains: "The answer, above all, is that the Biden campaign does not want to shift the public's focus away from Trump's unsteady handling of the COVID-19 crisis—not even to a debate about whether to debate."
2. The president's COVID-19 diagnosis put Pence, and his health, under increased scrutiny.
McKay Coppins, whose 2018 profile of Pence remains essential, reminds us: "This is … a man who believes, according to friends, that divine forces have conspired to place him within a heartbeat of the presidency."
3. Tonight's discussion might be more substantive.
"Neither Trump nor [Joe] Biden is an especially clear expression of his party," David writes. "Pence and Harris much more cleanly represent those factions."
4. During the debate—and beyond—Harris must contend with an ambition trap.
It's the product of a culture that still doesn't look fondly on ambitious women, Megan Garber warns.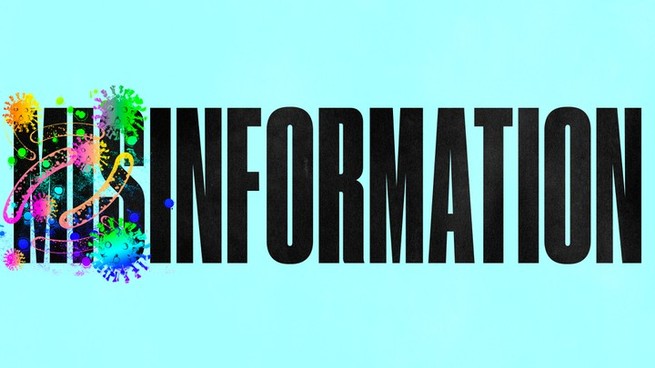 One question, answered: How should you respond when you see a loved one sharing dubious or false information?
Ellen Cushing, who edited our "Shadowland" special project on conspiracy theories, has some advice:
In a piece from March, Andy Carvin and Graham Brookie offered a maxim I've thought about basically daily since: "Your goal shouldn't be to be right, but to be helpful."

When you see someone you know share bad information or unfounded conspiracy theories about the coronavirus or the president's health, don't just tell them they're wrong—calmly point them in the direction of a vetted source (such as The Atlantic!), and walk through the facts with them. Strive to be constructive, not combative.
Read Carvin and Brookie's full guide to fighting misinformation.
27 days remain until the 2020 presidential election. Here's today's essential read:
Russell Berman warns of a potential "November surprise"—that is, "a record number of citizens turning out to cast ballots."
If you're looking for a new television show:
For something easy, try Netflix's Emily in Paris. Our critic Shirley Li writes: "After a few episodes, I found the show comforting, because I knew exactly what to expect: eye-popping outfits, silly puns, picturesque shots of Paris—and absolutely zero tension."
We all need small delights. Here's a break from the news:
---
Did someone forward you this newsletter? Sign up here.