The Atlantic Daily: How to Not Go Crazy Waiting for Election Results
Welcome to the great wait.
Every weekday evening, our editors guide you through the biggest stories of the day, help you discover new ideas, and surprise you with moments of delight. Subscribe to get this delivered to your inbox.
Updated at 12:24 p.m. ET on November 2, 2020.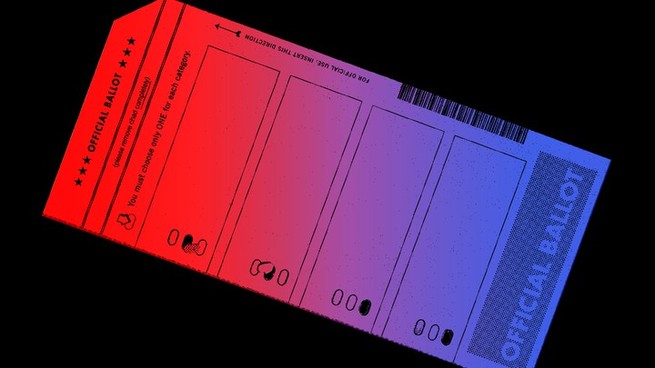 Welcome to the great wait.
American elections are drawn-out affairs, but this year's contest may feel particularly long. An unusually high number of voters have cast their ballot early this year. And a pandemic-driven surge in mail-in voting threatens to delay the final tally.
Hence: the waiting.
The stakes are high, and you'd be justified in spending your time absorbed in political news. However, if you're looking for an escape from unstructured doom-scrolling, we've compiled six suggestions for how to kill time productively.
1. Adjust your expectations.
We may not know who the president is on Election Night. Spend time studying up on the "blue shift," signature matching, and the myriad ways this election could break down, particularly if it's close.
2. If you're concerned about election integrity, consider taking action.
Our staff writer Anne Applebaum put together this citizen's guide to defending democracy.
3. Consider limiting your news consumption.
As Lori Gottlieb, our Dear Therapist columnist, wrote back in March: "Bingeing on up-to-the-minute news is like stress eating—it's bloating our minds with unhealthy food that will make us feel sick."
4. De-stress with an election-anxiety playlist.
Spencer Kornhaber, who writes about music, curated 12 songs to help you express impatience, agitation, and hope. Follow along on Spotify. (And keep scrolling for a sample.)
5. Kill time by streaming a political drama.
Our staff writer Hannah Giorgis recommends Scandal or The West Wing:
Oh, to be transported to the electrifying Washington, D.C., of Shonda Rhimes's imagining, where any political nightmare can be solved as soon as Olivia Pope defiantly announces that "it's handled."

For an option with less disregard of the Constitution, there's Aaron Sorkin's dreamlike The West Wing, where the only thing more important than good-hearted Americans working together is the witty banter that keeps them entertained while they do it.
6. Or read something totally unrelated to politics.
Read about a biblical mystery. (It's a dramatic tale of theft and fraud.) Or about the dark art of stealing from the self-checkout line. (It's more common than you think.)
---
Our Election-Anxiety Playlist
Spencer Kornhaber, a staff writer who covers music, picked 12 songs for you: "Here's a playlist that rummages through pop history to approximate what the next couple of weeks might feel like."
Here are the first three. Follow along on Spotify.
1. Shamir, "Paranoia"
To start, let's slurp down some medication and scream in agony. Black Flag's "Nervous Breakdown" or Green Day's "Brain Stew" could have gone here instead, but there's something very now about the young singer Shamir's version of the punk-rock freak-out. There's also something oddly comforting about the playful oh-well quaver of his voice.
2. Madonna, "Hung Up"
Time goes by … so slowly. But Madonna knows there can be a dark thrill in watching the clock while amped on anger and dread. Pause your podcasts and dance to the spooky mash-up of ABBA and wristwatches.
3. Nu Shooz, "I Can't Wait"
Like most songs about waiting and impatience, this 1980s R&B oddity is about romantic tension, not the possibility of court packing. All the same, the arrangement suits this season of fidgeting. Just think of the song's "baby" as the electorate, whom we're all begging, "Tell me what is on your mind!"
Follow this playlist on Spotify.
---
Did someone forward you this newsletter? Sign up here. Need help? Contact Customer Care.