The Atlantic Daily: This Isn't 2016
Five days remain. To mark the occasion, we offer you five essential political stories.
Every weekday evening, our editors guide you through the biggest stories of the day, help you discover new ideas, and surprise you with moments of delight. Subscribe to get this delivered to your inbox.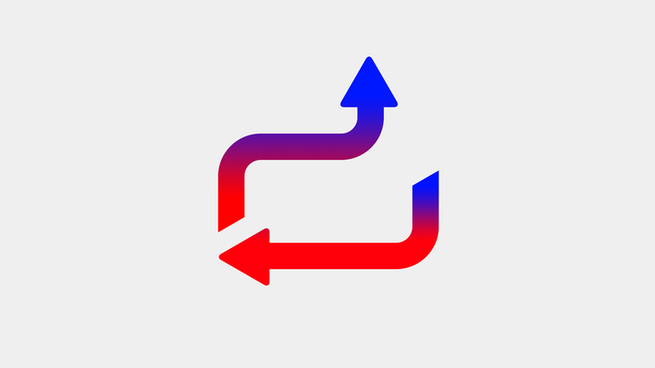 Democrats fear a repeat of last cycle's polling mistakes. Our staff writer Derek Thompson offers five reasons why this election is different.
2. Here's what liberals don't understand about pro-Trump Latinos.
"For liberal pundits, activists, and pollsters to focus on new Democratic turnout among Latinos misses the persuasiveness of the Republican pitch to Latino voters—and the staying power of their support," Christian Paz, an assistant editor on our politics team, writes.
3. Many white men love Donald Trump's coronavirus response.
And more than 80 percent of Republicans approve. Why? The simplest explanation "is that Trump voters like Trump," Olga Khazan reports.
4. Meanwhile, the president's "America First" doctrine left America alone.
"In seeking to exhibit strength, Trump has made America weaker," Tom McTague and Peter Nicholas argue in the second part of their series on the president's first-term foreign policy. (Read part one.)
5. Now meet Joe Biden's progressive wingman.
Jared Bernstein says the far left is getting the Democratic nominee all wrong, Saahil Desai reports.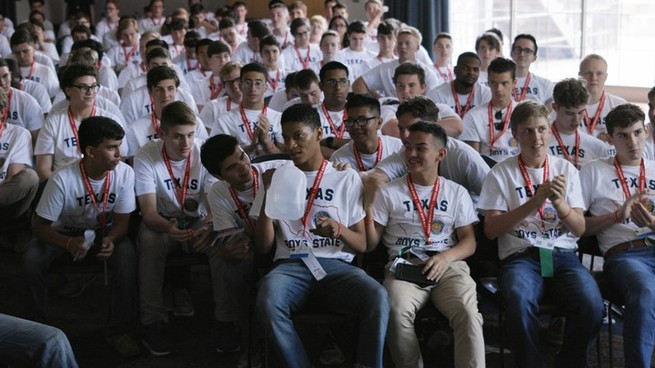 Four movies to watch between now and Tuesday
Our critic David Sims selected a few: "As Election Day approaches, here are four new films worth watching that try to reckon with the world we're living in—and the future that lies ahead."
1. Boys State (Apple TV+)
This documentary about teenagers attending a weeklong political-campaign camp is thrilling, sweet, and a little terrifying. The film focuses on young civic-minded heroes worth rooting for, but they have to fight against other teens relying on cheap political gamesmanship.
2. The Trial of the Chicago 7 (Netflix)
Aaron Sorkin's new movie has his usual fizzy dialogue and stacked cast, but it explores a dark political moment, when left-wing protesters were unfairly put on trial by their government. Sorkin's usual brand of stirring reverence for America's institutions is blunted here, but that's a good thing.
3. David Byrne's American Utopia (HBO)
Spike Lee's magnificent filmed version of the musician's hit Broadway show mixes song, dance, and thoughtful lectures on America's interconnectedness. The film has Talking Heads classics aplenty, but also an optimistic, vibrant celebration of empathy and togetherness in Byrne's charming interludes.
Don Hertzfeldt's stunning sci-fi series of animated shorts has gotten only more ambitious and complex with every sequel, and the latest entry is a 34-minute epic involving time travel, covert assassinations, and futuristic malware. Check out all three World of Tomorrow movies if you haven't already, but each entry is a wonder in its own right.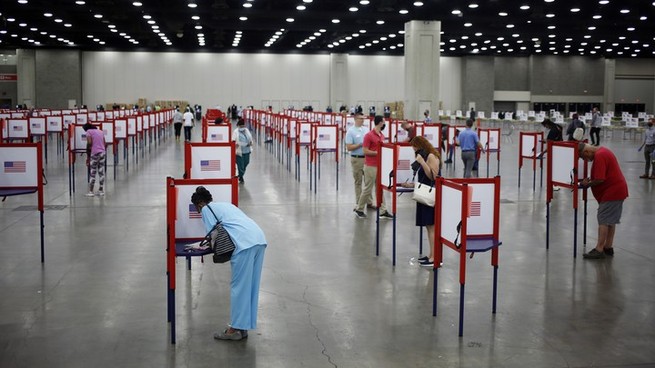 One question, answered: Why do we still have an Electoral College?
Lora Strum, an assistant editor, explains:
The short answer: The Electoral College is in the Constitution, and it's very hard to amend the Constitution. But, after the college delivered the presidency to two popular-vote losers in quick succession (George W. Bush in 2000 and Donald Trump in 2016), the question of whether it should be replaced has resurfaced.

But it's unclear whether the system can change. If an amendment isn't possible, one proposal—the National Popular Vote interstate-compact plan—could push the country closer to a popular election without altering the Constitution.
What to read if you're looking for practical election advice:
---
Did someone forward you this newsletter? Sign up here. Need help? Contact Customer Care