The Atlantic Daily: 'Trump Seems Tongue-Tied'
The president's tax returns undermine his image as a successful businessman. Then: A single dad asks for advice in our latest "Dear Therapist" column.
Every weekday evening, our editors guide you through the biggest stories of the day, help you discover new ideas, and surprise you with moments of delight. Subscribe to get this delivered to your inbox.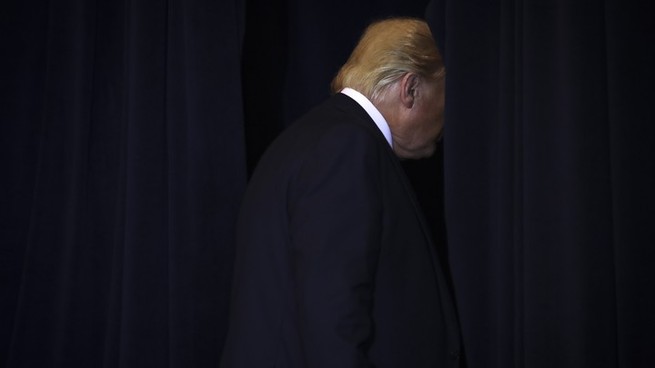 Over the weekend, a key piece of the president's self-mythology crumbled, when The New York Times published a damning report on Trump's tax returns.
The revelations leave Trump flat-footed on the eve of the first presidential debate, two writers on our Ideas team argue.
He just lost control of the game.
"For once in his life, Trump seems tongue-tied," David Frum argues.
He has nothing else up his sleeve.
David A. Graham argues: In business and in politics, he falls back on the same tricks, but his tax returns show how poorly those tricks work.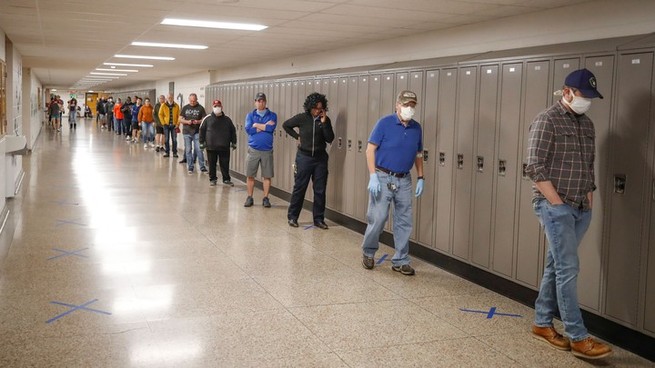 One question, answered: Wisconsin is on the verge of a new, major coronavirus outbreak. Can it be stopped?
The early signs aren't entirely promising, Robinson Meyer reports:
The state is not doomed to becoming the next Arizona, and it has already had some success halting the spread of the virus. Nationwide, many colleges and universities have successfully kept the virus in check through frequent testing and mask requirements.

But those tools aren't as easy to deploy in a fractious state.
36 days remain until the 2020 presidential election. Here's today's essential read:
It all comes down to Fox News. "On November 3, the network's framing of the story may help alleviate nationwide chaos—or sow it," John Hendrickson, an editor on our Politics team, writes.
Have a question for our political reporters about the upcoming election? Tell us.
Today's break from the news:
I should be done now, done with it, / the life I wanted before I wanted / it simple, writes the poet Hieu Minh Nguyen in "Distance."
Dear Therapist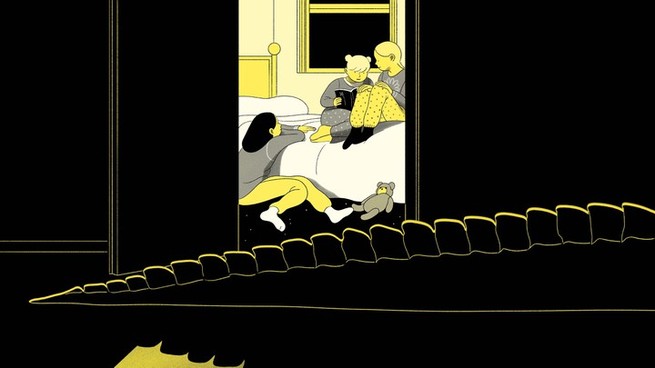 In her latest column, Lori Gottlieb advises a single dad who says his daughter's friends aren't allowed to visit his house:
My ex-wife recently informed me that none of our former friends will allow their daughters to visit my house, because I am a single man—on the theory that men are more likely to be sexual predators. This is concerning to me, because I want to build memories at my house. These children and their parents have known me for years to be a kind and generous dad.
Read the rest, and Lori's response. Every week, she answers questions from readers about their problems, big and small. Write to Lori anytime at dear.therapist@theatlantic.com.
---
Did someone forward you this newsletter? Sign up here.