The Atlantic Daily: A Mini Guide to Staying Safe on Labor Day
Labor Day is a sunset of a holiday, a final chance to get outside and catch the summer's warm glow.
Every weekday evening, our editors guide you through the biggest stories of the day, help you discover new ideas, and surprise you with moments of delight. Subscribe to get this delivered to your inbox.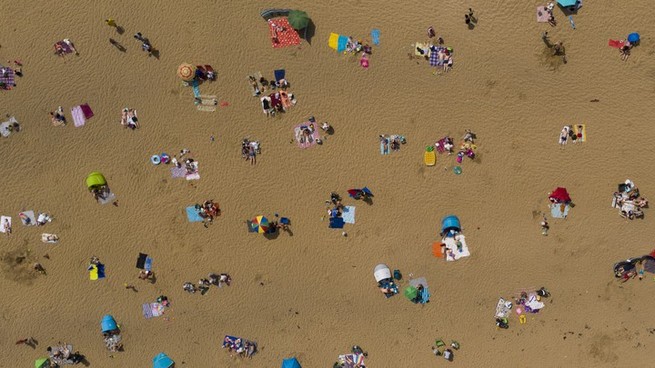 A holiday is approaching, and although we're all ready to kick back, "COVID-19 is not taking a break for Labor Day weekend," Elizabeth Carlton, an associate professor at the Colorado School of Public Health, warns.
Luckily, many traditional holiday activities take place in the great outdoors, which is thought to be less risky than congregating indoors.
Below, we've compiled expert advice on a few common ways to spend the day (with links to the full CDC guidelines for each activity). Keep in mind that our understanding of this virus continues to evolve, Carlton points out, and that guidance may change in the future.
wearing a mask,

socially distancing from people outside your household,

washing your hands often, and

staying home if you're sick or experiencing COVID-19 symptoms.
If you're planning on going to the beach …
Though no activity is without risk, "the beach may well be as good as it gets—if people stay socially distant," Zeynep Tufekci wrote back in July. Even when you're in the ocean, the CDC recommends staying six feet apart, but you can leave your mask off in the water.
If you're planning on going to the pool …
It's a similar deal to the beach, except staying apart may be a bit trickier. Olga Khazan warned of the challenges around poolside distancing back in May.
If you're planning on camping …
"I keep saying we need positive examples of things we can do during this pandemic," Carlton told me over the phone, "and I think camping is such a great example of that."
If you're camping with someone outside your household, bring your own tent, hand sanitizer, and marshmallows: The CDC guidelines recommend, among other measures, sleeping separately and avoiding sharing supplies, including food.
Carlton also suggests keeping an eye out for crowded places, such as campground bathrooms or stores you may stop at on the way in, and taking precautions in those spaces.
If you're planning on attending a barbecue …
The good news: There's no evidence of foodborne transmission so far. But the CDC guidelines still recommend limiting the number of people handling the food.
Ideally, Carlton says, the cookout is outside, with a "not huge" number of attendees and space for them to distance. And before you bite into that rib, make sure you've washed your hands.
If you're a host, Carlton recommends you "be really forward," reminding those who may have been exposed or who have symptoms of COVID-19 not to attend.
If you're planning on staying home …
Keep scrolling. We've got some recommendations.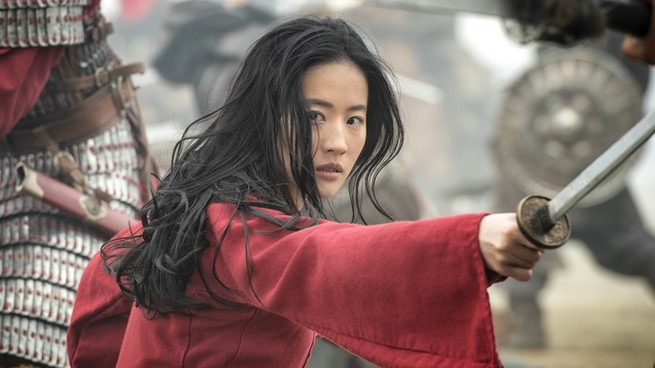 Read.
September brought in a pair of highly anticipated new novels. Elena Ferrante's The Lying Life of Adults, called "exquisitely moody" by Merve Emre in our magazine, is out. So is Yaa Gyasi's Transcendent Kingdom—we published an excerpt and a Q&A with Gyasi.
Still stuck on what book to start next? Try one of these 20 picks from our critics. Or take a peek at what editors and writers from all corners of our newsroom are reading.
Watch.
Tenet, the latest project from Inception director Christopher Nolan, is "a loud, brassy action blockbuster that matches visual spectacle with elliptical plotting that practically demands multiple viewings," David Sims writes.
There's also Disney's live-action remake of Mulan, "a straightforward war movie with a mere dash of magic," as David puts it—"heavy on gravitas, at the expense of playful interiority."
Or try Charlie Kaufman's mind-bender of a new film, I'm Thinking of Ending Things. "There's a weird thrill to getting lost inside this movie, only so you can study every odd detail from new angles, over and over again," David writes in his review of the film.
Listen.
Try BTS's disco-funk "Dynamite." The K-pop group's first English-language single landed on the Billboard Hot 100 this week. It's "a reminder of how hard it is for even massively popular artists who don't perform in English to make inroads in the U.S. music industry," our resident BTS expert Lenika Cruz writes.
Meanwhile, Katy Perry's newest album, Smile, feels like a visitor from Hot 100s past.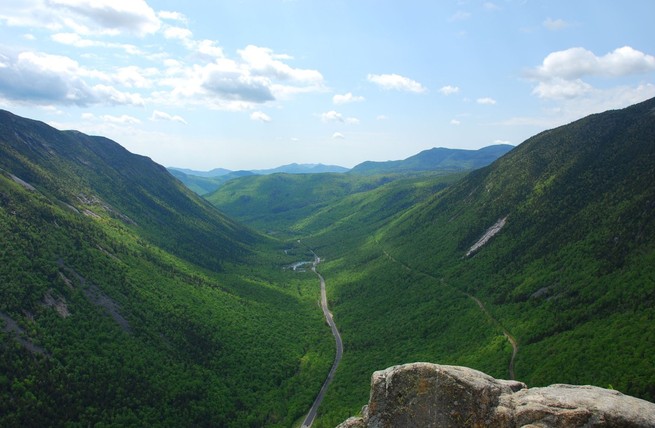 Tour America from your couch.
Our "Fifty" project, from photo editor Alan Taylor, highlights extraordinary photography of each U.S. state. This week's selection, pictured above, is one of the smallest states in the country. Can you guess which state that is?