The Atlantic Daily: A Q&A With Sarah Zhang
The COVID-19-vaccine rollout could be an unprecedented logistical challenge. We caught up with Sarah to find out why.
Every weekday evening, our editors guide you through the biggest stories of the day, help you discover new ideas, and surprise you with moments of delight. Subscribe to get this delivered to your inbox.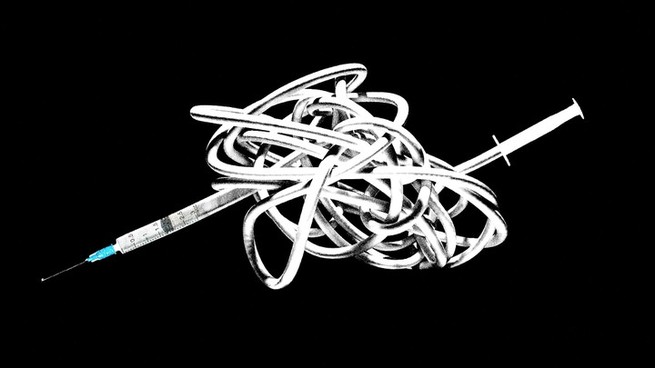 A COVID-19-vaccine rollout could be chaotic—and a true logistical nightmare, our health reporter Sarah Zhang warns in an essential new piece.
We caught up with Sarah to find out why—and hear the latest on the search for a vaccine.
The conversation that follows has been edited and condensed.
Caroline Mimbs Nyce: Why does this vaccine rollout have the potential to be such a headache?
Sarah Zhang: First, you have the challenge of getting what is very likely two doses of a vaccine to hundreds of millions of Americans in the middle of a pandemic. And they're not interchangeable. If you get the first dose of one vaccine, you have to get that same vaccine as a second dose. So there's gonna be a lot of paperwork involved.
Second has to do with the specific vaccines that are furthest along in clinical trials right now. They use new technology called mRNA, which hasn't been used in vaccines before. The downside is that the technology is extremely fragile physically. One vaccine has to be kept at –94 degrees Fahrenheit, which you're just not gonna find in a regular doctor's office.
All these decisions have been made to get the vaccine out faster. But the trade-off is that they make them much harder to use in the field.
Caroline: You write in your piece that the first vaccine may not be the most important. Can you explain what you mean by that?
Sarah: Imagine: How are you going to get a vaccine that needs to be stored at –94 degrees into a developing country or a rural area? It seems pretty unlikely that that's the vaccine that is going to be widely used across the world.
In the beginning, speed is really important. But as we hopefully develop more vaccines, how easy it is to use is going to be really important too.
Caroline: You've been cautioning readers to temper their expectations around a vaccine. What's your advice going into this winter?
Sarah: Be patient. There's a lot of cautious optimism that some of the vaccines that are in clinical trials are going to work.
It's okay if some of them don't; that's the whole point of doing a trial. There will probably be news that feels disappointing, but that's just a part of the process.
The fact that there are literally dozens of vaccines in the pipeline means that it's very likely we're gonna have one—or probably several—options. It'll just take time, so we gotta hunker down, and wait for it.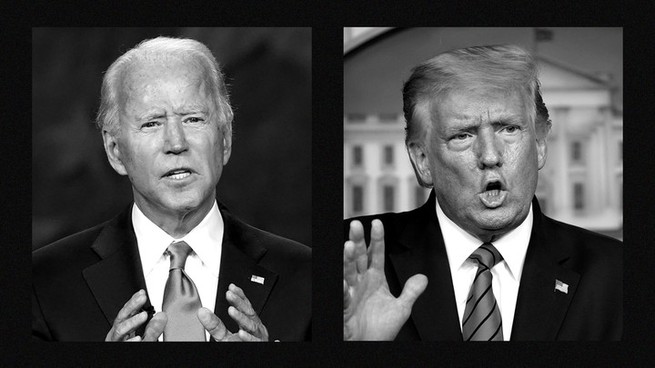 What to read as you wait for tonight's debate to begin:
Here are three things to think about.
1. Some Democratic operatives "see the debates as Biden's best chance to blow an election," our staff writer Edward-Issac Dovere reports.
2. Peter Wehner, a contributor to our Ideas section, thinks Biden should call out the president as "a terribly broken man."
3. The responsibility to fact-check what the candidates say tonight lies with viewers themselves, argues John Dickerson, who moderated a 2016 Republican-primary debate.
Today's break from the news:
Our happiness columnist shares his best tips for breaking through hopelessness. For starters: Change your definition of productivity.
---
Did someone forward you this newsletter? Sign up here.