The Atlantic Daily: Four Perspectives on the American Outbreak
We're more than six months—and 6 million cases—into the U.S. coronavirus outbreak. Our reporters offer updates on the progress of a few different preventive efforts.
Every weekday evening, our editors guide you through the biggest stories of the day, help you discover new ideas, and surprise you with moments of delight. Subscribe to get this delivered to your inbox.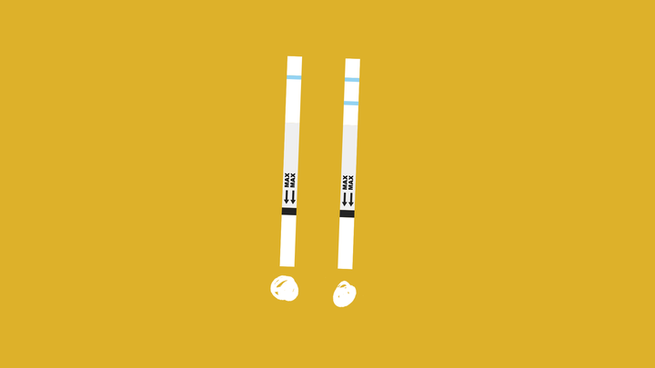 The fight to contain this pandemic is playing out on many fronts. To name just a few: Some researchers are working on vaccines, others on testing. Meanwhile, contact tracers attempt to suppress outbreaks before they begin. And, of course, there's you, wearing your mask and taking other precautions.
We'll be discussing recent developments on these fronts today. Read on for four updates, one from each arena, courtesy of our reporters.
VACCINES
1. Vaccine researchers face a shortage of monkeys for animal testing.
Our staff writer Sarah Zhang—who offered a sobering vaccine reality check in July—reports that there's both elevated demand for monkeys and a huge drop in supply from China.
TESTING
2. A new era of coronavirus testing is about to begin.
Last week, the FDA authorized a new kind of test, which "holds the tantalizing promise of a pre-vaccine way out of the quagmire," Alexis C. Madrigal notes.
CONTACT TRACING
3. Contract tracing still isn't working in the U.S.
It's the most American COVID-19 failure yet, Olga Khazan argues. She cites three reasons for the lag: There are too many cases. Testing takes too long. And many Americans fear or distrust the government.
MASKS
4. Pulling aside your mask to talk is counterproductive.
In fact, consider not talking at all: Derek Thompson points out that silence in public spaces could actually be an effective antiviral strategy.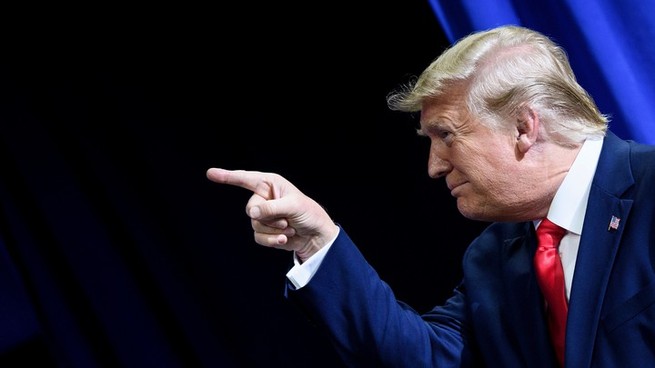 The day in news, in three sentences:
(1) Donald Trump is in Kenosha, Wisconsin, "determinedly forcing the national conversation back to the topic on which he fares worst." (2) Joe Kennedy faces a tough Democratic primary in Massachusetts, raising the question of why he ran against Senator Ed Markey in the first place. (3) It's the 25th anniversary of Hillary Clinton's women's-rights speech in Beijing; read her reflection on the unfinished business of gender equality.
One question, answered: Last week, the CDC narrowed its guidance on who should be tested for COVID-19, to exclude those who aren't showing any symptoms of the virus.
I asked Robinson Meyer, who's covered testing extensively: Why is the change controversial?
Because it makes no sense, given the evidence. We know two important facts about COVID-19: First, people can, and regularly do, spread the virus before they show symptoms. Second, at least 20 percent of people who have COVID-19 never show symptoms, but they're still able to spread the virus.

In other words, asymptomatic people are major drivers of coronavirus spread. Yet the new CDC guidelines recommend against testing those people, even if they have been definitively exposed to the virus. And if you can't test them, you can't quarantine them for a positive result.

This guidance runs counter to virtually every other plan for how to reopen the United States, all of which call for significantly expanding testing among asymptomatic Americans. And experts such as Harold Varmus, a former director of the National Institutes of Health, now assert that it's time to start ignoring CDC advice on testing.
What to read if … you're a music nerd:
Katy Perry's Teenage Dream, born a decade ago this summer, now feels like a relic from a very different era of pop. Read Spencer Kornhaber on just how much the genre has shifted away from the cheery escapism of the 2010s.
Your evening read:
Bill and Ted are back, perhaps at the perfect moment. The writer Devin Gordon spoke to the stars and creators of the franchise's latest installment. (Yes, that includes newsletter favorite Keanu Reeves.)
---
Did someone forward you this newsletter? Sign up here.