The Atlantic Daily: The Pandemic Is an Intuition Nightmare
The summer's end may be more bittersweet than usual, as Americans prepare to enter a season that will, for many, make socializing safely even trickier.
Every weekday evening, our editors guide you through the biggest stories of the day, help you discover new ideas, and surprise you with moments of delight. Subscribe to get this delivered to your inbox.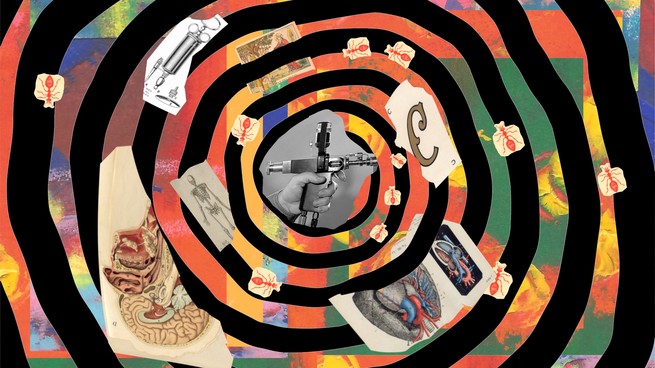 Nine months into this outbreak, your brain may feel like it's been tumbling around in a washing machine, bouncing up against despair and hope intermittently.
Today, we look at some of the cognitive traps that are muddling Americans' thinking—and offer insights into what's still to come:
America is trapped in a pandemic spiral.
Ed Yong, whose coverage of this pandemic has been essential, lays out nine conceptual errors that continue to dog the country—including, troublingly, a habituation of horror.
The next phase will be emotionally challenging.
"We've been psychologically kicking the can down the road," Juliette Kayyem writes. But the pandemic won't end when the year does, she warns.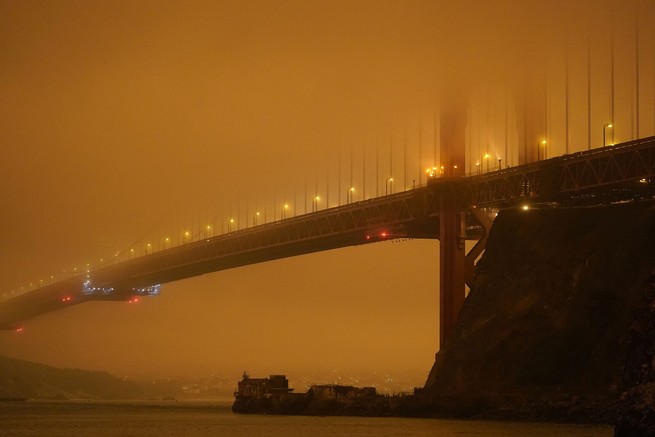 Today's news, in two sentences:
(1) A new book from Bob Woodward alleges that President Donald Trump admitted to minimizing the danger of the coronavirus. (2) Fires continued to ravage the West, leaving San Francisco bathed in a dystopian orange glow.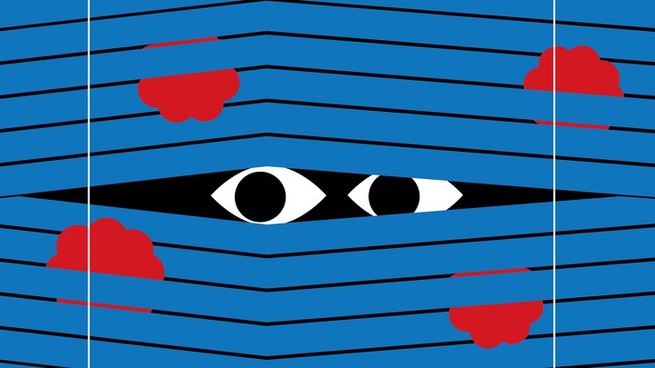 One question, answered: A reader named Mike from Berlin, Germany, asks: Does America need another shutdown?
James Hamblin responds in his latest "Paging Dr. Hamblin" column:
In theory, a shutdown should cost a country a lot of money in the short term, but cost less than limbo in the long run, which prolongs our return to anything resembling normalcy. The U.S. didn't operate under this framework in the spring. A more deliberate process could have discrete promises about how long the shutdown would last, and exactly what kinds of support could be counted on, from day one. It could even involve a week or two of advance notice.

At a fundamental level, what stands in the way of such a move is the American tendency to see shutdowns as breaches of personal liberty. Individuals would have to be willing and able to isolate themselves after high-risk contacts, to resist our innate temptation to flout restrictions, and to submit to tracing and monitoring at a level that Americans don't seem likely to tolerate in the same way that other citizens have.
Read the rest. Every Wednesday, James takes questions from readers about health-related curiosities, concerns, and obsessions. He's also answered:
Have one? Email James at paging.dr.hamblin@theatlantic.com.
What to read if … you miss going to your gym:
For some, it's more than just a place to exercise: "The gym has taken on a role all its own in American life," Amanda Mull writes.
What to read if … you need a break from the news:
Read Lawrence Weschler on how the search for an unknown master photographer led to a ghostly trove of images, and down a hall of mirrors.
---
Did someone forward you this newsletter? Sign up here. Need help? Contact Customer Care