The Atlantic Daily: Why the U.S. Stopped Caring About COVID-19 Deaths
Another tragic milestone arrives.
Every weekday evening, our editors guide you through the biggest stories of the day, help you discover new ideas, and surprise you with moments of delight. Subscribe to get this delivered to your inbox.
200,000 dead. And it felt like any other Tuesday.
Today, the United States marked the official passing of that milestone (though in truth, it likely happened earlier).
We're pausing to reflect, both on what led up to this moment—and on the grief that undergirds it:
These losses represent a deep failure of empathy.
"Part of the reason this majority-white, majority-non-elderly country has been so blasé about COVID-19 deaths is that mostly Black people and old people are dying," Olga Khazan reports.
Americans are left grieving in distinctly new ways.
Back in May, Joe Pinsker spoke with six experts on mourning. "Grief can be a really isolating experience, and that has been very much magnified during the pandemic," one told him.
Here's some advice on processing loss from our Dear Therapist columnist.
When Lori Gottlieb lost her father this spring, she wrote a letter, advising herself on how to understand her own grief. It's worth revisiting today.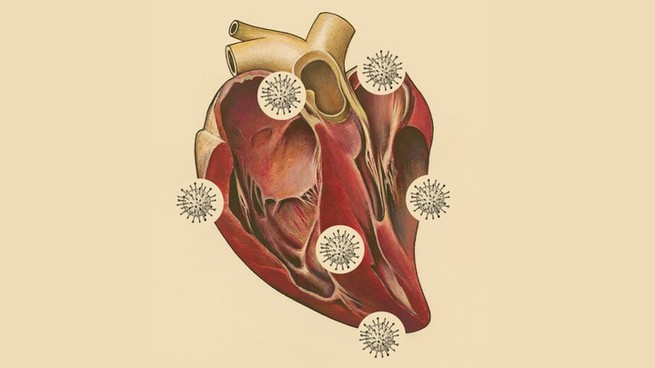 One question, answered: What does COVID-19 do to the human heart?
In his latest, Ed Yong wades into the debate:
News stories and scientific articles have spun a narrative about a bizarre virus that behaves like no other, and a supposedly respiratory illness that should perhaps be reconsidered as a vascular disease. But several cardiologists and virologists I've talked with say such claims are overblown.
42 days remain until the 2020 presidential election. Here's today's essential read:
We're a week out from the first presidential debate. "Almost every Democratic operative I've spoken with in the past few weeks remains petrified that Biden is going to bungle the debates in a way that costs him the election," our politics staff writer Edward-Isaac Dovere reports.
What to read if … you need a break from the news:
One sperm donor. 36 children. A mess of lawsuits. Read Sarah Zhang on the case of Donor 9623.
---
Did someone forward you this newsletter? Sign up here.