The Atlantic Daily: The TikTok Scuffle Tells a Bigger Story
Two big stories from our writers help contextualize this latest back-and-forth.
Every weekday evening, our editors guide you through the biggest stories of the day, help you discover new ideas, and surprise you with moments of delight. Subscribe to get this delivered to your inbox.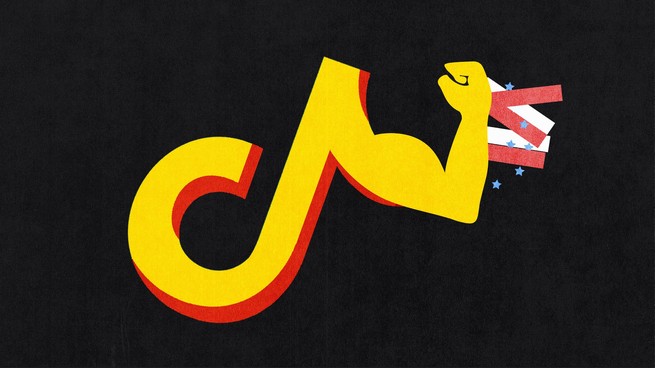 Generation Z can continue to lip-synch away merrily—for now. The president reversed course on threats to ban TikTok, saying he'll instead allow the Chinese-owned social-media app to sell to an American company, so long as it meets a September deadline.
The app has been dogged by fears that Beijing could use it to weaponize data against Americans. Here are two big stories from our writers to help contextualize this latest back-and-forth:
The ongoing scuffle tells a much bigger story about the relationship between the United States and China.
Michael Schuman, who's covered China for 18 years, explains: "Bizarrely, what happens to this goofy video-sharing app targeted at teens is an indication of whether the two countries are headed toward renewed, if uneasy, cooperation or into a superpower standoff with potentially disastrous consequences for world peace and prosperity."
Meanwhile, China is becoming the first surveillance superpower.
"The emergence of an AI-powered authoritarian bloc led by China could warp the geopolitics of this century," Ross Andersen reports in our magazine.
Further reading: In 2019, Snigdha Poonam and Samarth Bansal reported from New Delhi on how TikTok took over India.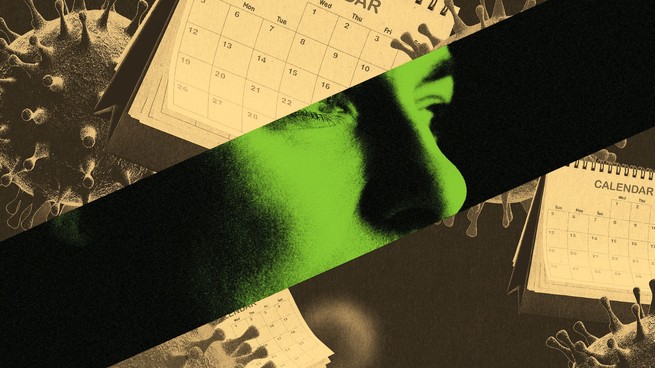 One question, answered: "Long-haulers" can suffer COVID-19 symptoms for weeks, even months. Are they contagious that whole time?
Ed Yong, our science staff writer who covered the phenomenon, reports:
The real answer is: We don't know. The experts I've talked with have said that it's unlikely people who experience months of symptoms are contagious for that entire time, and that their problems are more likely to do with some long-lasting misfiring of the immune system than a persistent reservoir of the virus. But the latter is still possible, and exists in other infectious diseases. This is a new virus, and scientists are still trying to understand it. I appreciate that this is incredibly frustrating when one has life decisions to make right now. One of the long-haulers, who had been living alone for months of her sickness, reunited with her partner anyway—a decision they made because they didn't want to be apart, and because they perceived the risk of infection to be low. Others may choose differently based on their individual circumstances, needs, and risks.
What to read if … you're excited about the return of major-league sports:
Not all sports are managing resumed play particularly safely, our contributing writer Jemele Hill warns: Pro baseball is courting disaster.
What to read if … you're less than excited about the return of theme parks:
Our Culture writer Shirley Li interviewed the Disney superfans willing to risk it all to ride Space Mountain or wave to Mickey Mouse.
What to read if … you want practical tips:
---
Did someone forward you this newsletter? Sign up here.