The Atlantic Daily: Obama Makes Fear a Rallying Cry
Five big moments of the Democratic National Convention, analyzed by our Politics team
Every weekday evening, our editors guide you through the biggest stories of the day, help you discover new ideas, and surprise you with moments of delight. Subscribe to get this delivered to your inbox.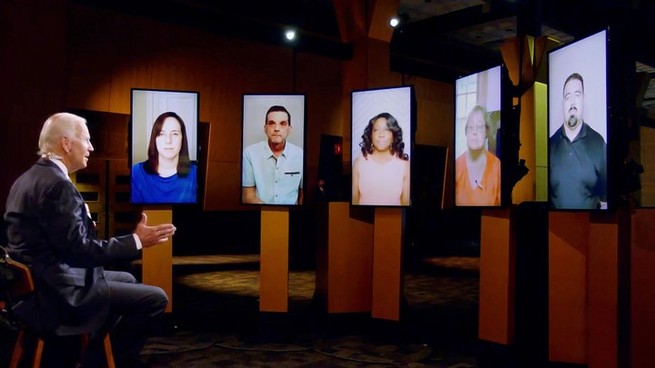 Unable to gather in person, the Democrats took their party's convention digital—and nailed it, argues David Frum, who served as a speechwriter for President George W. Bush. In the process, the party created the first true social-media convention. "It will not be the last," he predicts.
The event should serve as a reality check for President Donald Trump, our polling expert Ronald Brownstein argues: "Trump has committed the GOP to a strategy of squeezing bigger margins from a shrinking share of the electorate, while systematically alienating the growing groups that Democrats are highlighting this week."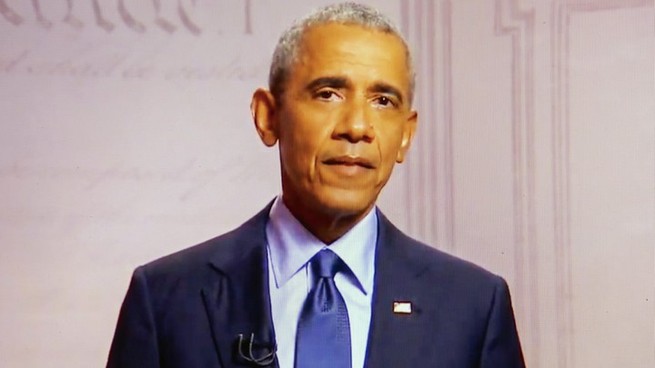 Five big moments of the week, analyzed by our Politics team  
1. Barack Obama sounded scared.
"In a stark, sober address from Philadelphia ...  a man elected a dozen long years ago on a gauzy promise of 'hope and change' found himself instead turning to fear as a rallying cry," Russell Berman writes.
2. Kamala Harris took up her party's mantle.
Emma Green writes: "As Democrats look to women voters for victory in November, this is the story they are telling: It's time for all women, and not just white women, to finally claim their place in politics."
3. A number of Republican Party defectors spoke. Some progressives bristled.
Elaine Godfrey reports from a (virtual) watch party for Ohio leftists: "They worry that Democrats have abandoned core party values in their effort to oust Trump, and they fear that by welcoming Never Trumpers into the fold, the Democratic Party will become more conservative."
4. Democrats gave Andrew Cuomo a hero's welcome, overlooking his pandemic failures.
The New York governor has "somehow presided over the worst and deadliest coronavirus outbreak in the country while eluding the widespread criticism that has surrounded both President Donald Trump and New York City's Democratic mayor, Bill de Blasio," Russell points out.
5. Conventions can launch storied careers. But an address by a group of 17 "rising stars" fell flat.
That's because party elders think Kamala Harris is the real star, Adam Harris writes.
Check back next week for our coverage of the Republican National Convention, which kicks off on Monday.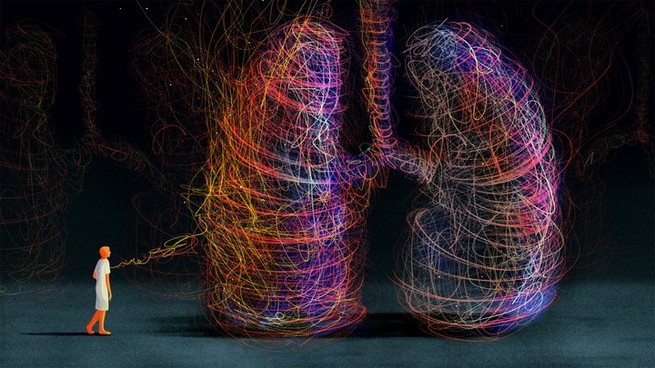 One question, answered: Now that we've had months of experience dealing with COVID-19 cases, what's the best treatment?
Our staff writer Sarah Zhang reports:
We still don't have treatments that cure the underlying disease, but hospitals are getting better at supportive care—that is, managing the symptoms of COVID-19. We now know, for example, that lying on the belly, also known as proning, can help patients get more oxygen without resorting to a ventilator. Steroids such as dexamethasone can tamp down an overactive immune system. Blood thinners can prevent the clots that are linked to COVID-19. And doctors are figuring out the best ways to use an artificial lung technology called ECMO, short for extracorporeal membrane oxygenation, in patients with severe respiratory failure. The antiviral drug remdesivir also seems to shorten recovery times. But that's about it.

Doctors are getting a better sense of how COVID-19 symptoms can differ widely from person to person, but they're still learning which treatments work best in which patients. Ultimately, it's your body that has to fight off the virus; medical care can only help it along.
For more of Sarah's reporting, revisit her essential piece on the best hopes for a coronavirus drug.
What to read if … you're in a streaming rut:
Our Culture team recently explored a variety of films and shows. They covered:
What to read if … you're looking for an evening long read:
The science journalist Joshua Sokol takes a close look at the worst animal in the world, a mosquito that infects as many as 400 million people every year with life-threatening diseases.
---
Thanks for reading. This email was written by Caroline Mimbs Nyce and edited by Shan Wang.