The Atlantic Daily: The Jacob Blake Shooting and the State of Police Reform
Three writers offer perspectives on the ongoing movement.
Every weekday evening, our editors guide you through the biggest stories of the day, help you discover new ideas, and surprise you with moments of delight. Subscribe to get this delivered to your inbox.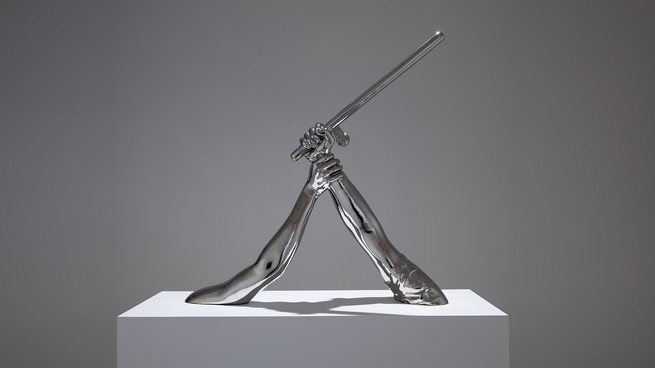 Blake's shooting by police is, as my colleague David A. Graham put it, "at once freshly horrifying and achingly familiar." (Blake, who survived the shooting, is reportedly paralyzed.)
The incident set off protests and renewed calls to reform policing in America. Below, three writers offer perspectives on the state of the ongoing movement:
The shooting serves as a wake-up call.
"So far, [this summer's] protests have not brought serious changes in how American policing works," David writes, "which means that for every pious declaration that Breonna Taylor and George Floyd must not have died in vain, there's certain to be another Jacob Blake."
Incremental reform is a moral failure.
"This revolutionary moment seems to be turning into yet another flash of progress," Mychal Denzel Smith warns in the latest issue of our magazine. "Incremental change keeps the grinding forces of oppression—of death—in place."
The anger on display at protests can help build a better country.
"Outraged protesters uphold principles no different from those articulated in the founding documents," Myisha Cherry, a philosophy professor at UC Riverside, argues. "This makes their anger not anti-American, but as American as one can get."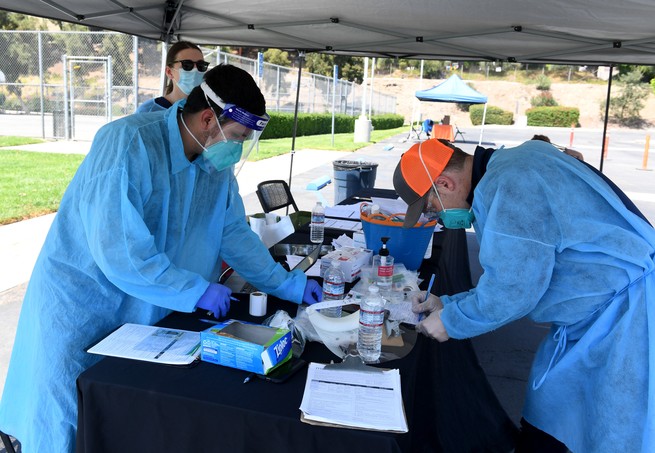 One question, answered: Some college reopening plans include regular testing regimens for students and faculty. Is this kind of mass-testing sustainable, or will it strain the test supply, particularly during outbreaks? For example, the University of Alabama is already reporting more than 500 positive results for COVID-19.
I asked Robinson Meyer, a staff writer who's been covering America's testing capabilities since March, to weigh in:
The truth is that we don't know, but two early signs are promising.

Nationally, testing is declining. The U.S. now conducts about 750,000 tests a day, down from 820,000 tests a day in late July. Because the number of cases a day is also falling, the drop in tests may result from a true drop in demand, not a lack of supply. In other words, fewer people want to get tested. If that's the case, then the country may have enough slack in its overall testing system for some schools to swab tens of thousands of people a few times a week.

Some colleges have also found new ways of running tests. The University of Illinois at Urbana-Champaign, for instance, has developed a new saliva-based test that all on-campus students, faculty, and staff now take twice a week. The test has allowed the school to conduct 1 to 2 percent of the country's total coronavirus tests every day. If other schools adopt that approach, or use their own tactics, then some of the campuses may be able to keep pace until later in the fall, when even faster methods of mass testing should become available.

Of course, having enough tests doesn't mean campuses should open. As Notre Dame, the University of North Carolina, and other colleges have learned, just because you can test all your students doesn't mean you can isolate them—or keep them from getting COVID-19.
What to read if … you want to better understand this virus:
Here are five key reads from our team:
What to read if … you're a politics wonk following the Republican National Convention:
The future of the GOP isn't Nikki Haley or Tim Scott, our politics reporter Adam Harris argues. It's Trumpism.
What to read if … you want a break from the news:
Teach your mind to embrace the unknown by revisiting the work of ancient philosophers—in particular, the Stoics.
---
Did someone forward you this newsletter? Sign up here. Need help? Contact Customer Care