The Atlantic Daily: The Future of the Supreme Court
Here are five major rulings from this term—and what our writers had to say about them.
Every weekday evening, our editors guide you through the biggest stories of the day, help you discover new ideas, and surprise you with moments of delight. Subscribe to get this delivered to your inbox.
The Supreme Court ended its term last week, but our writers are still processing the decisions made in recent days—and what they signal for the Court's future.
In June and July, progressives seemed to eke out a series of victories, but one expert believes such success will be "fleeting." "The groundwork is now in place for major conservative wins in the years ahead," Leah Litman, an assistant professor of law at the University of Michigan, argues.
Meanwhile, Jeffrey Rosen, a contributing writer, argues that Chief Justice John Roberts realized his goal this term, by making the Court "a neutral arbiter, guided by law rather than politics."
Need a refresher on what happened? Here are five major rulings—and what our writers had to say about them:
1. The ruling on Native American land in Oklahoma (McGirt v. Oklahoma)
— Julian Brave NoiseCat, a member of the Secwepemc and St'at'imc Nations
2. The Trump financial rulings (Trump v. Mazars and Trump v. Vance)
— David A. Graham, staff writer covering politics
3. A major abortion decision (June Medical Services v. Russo)
— Emma Green, staff writer covering religion and politics
4.The ruling on the fate of the Deferred Action of Childhood Arrivals policy (Department of Homeland Security v. Regents of the University of California)
The Court held, 5–4, that the administration's purported 'rescission' of DACA was 'arbitrary and capricious,' and thus had to be, at the very least, redone. At least for now, America's Dreamers can stay.
— Garrett Epps, professor of constitutional law
5.  The decision on workplace protections for LGBTQ people (Bostock v. Clayton County)
— Epps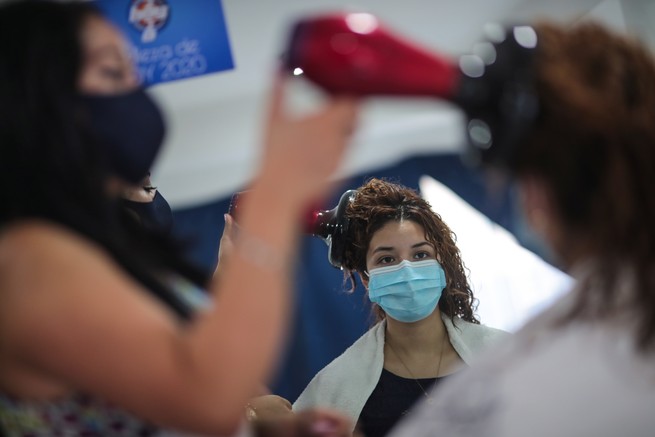 One question, answered: Can I get a haircut?
"Cautiously," our staff writer Joe Pinsker suggests. Here's what he learned by asking a few experts:
Because haircuts mean close physical contact and often conversation, there are real risks here. If you choose to go, both you and your haircutter should wear a mask, though you may have to remove yours temporarily if the elastic is in the way of the scissors. ([Linsey Marr, a civil- and environmental-engineering professor at Virginia Tech] says it's fine to keep up the banter while wearing a face covering.) While you won't be able to keep six feet between you and the person cutting your hair, it's important that other people in your vicinity aren't any closer than that. (Also, I'd add, tip well if you can afford to.)

All that said, people will probably be understanding if you just grow your hair out or do a so-so job lopping it off yourself. Less chic, but less risky.
What to read if … you want practical tips:
What to read if … you're a fan of poetry:
Here's a collection of sonnets from Pablo Neruda, "one of the most famous poets of the 20th century," who "left a more complicated legacy than many realize."
We are continuing our coverage of the coronavirus. Our staff writer Ed Yong will interview the nation's top infectious disease expert/director of the National Institute of Allergy and Infectious Diseases Anthony Fauci on the battle against the coronavirus at our online health summit, tomorrow at 1:30 p.m. ET. Register here.
---
Did someone forward you this newsletter? Sign up here.