The Atlantic Daily: Trump's Show of Force in American Cities
Three writers react to the president's comments—and weigh in on the state of his presidency.
Every weekday evening, our editors guide you through the biggest stories of the day, help you discover new ideas, and surprise you with moments of delight. Subscribe to get this delivered to your inbox.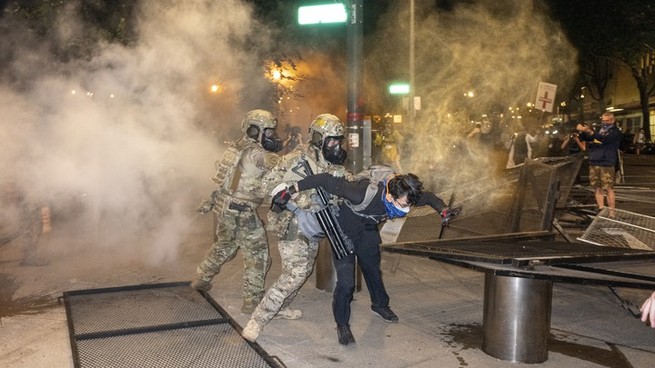 The deployment of federal forces against protesters in Portland, Oregon, is, apparently, only the beginning. At a press conference yesterday, Donald Trump revealed that he intends to do the same in other cities nationwide, including New York, Chicago, and Oakland.
Three writers react to this news—and weigh in on the state of this presidency, in our Ideas section:
This show of force is inappropriate—and ineffective.  
Legal questions aside, "the use of federal officers in this manner is corrosive of democratic culture"—and likely dangerous, argue Quinta Jurecic and Benjamin Wittes.
The president is basically creating an interior ministry, like those seen abroad.
"It is a strange historical irony that a Republican president would be the one to create a de facto interior ministry," our writer David A. Graham points out.
Meanwhile, Trump himself is caught up in self-pity.
Our contributing writer Peter Wehner pulls no punches in his latest: "Donald Trump is a psychologically broken, embittered, and deeply unhappy man."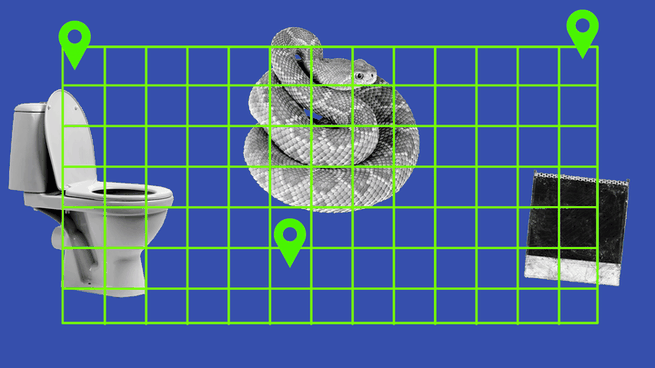 What to read if … walking around your neighborhood is starting to get boring:
Our Tech writer Kaitlyn Tiffany has been using a random-coordinates generator to liven up her walks around Brooklyn. She explores why "a hokey piece of software that takes us somewhere unexpected" has become the app of the summer.
What to read if … you need some positive news:
More like pawsitive news, amirite? Here's a delightful photo gallery of dogs frolicking in the water.
What to read if … you want practical tips:
---
Did someone forward you this newsletter? Sign up here.