The Atlantic Daily: Police Abolition Is an Opportunity
Calls for police reform continue. What's the best way forward for American policing? Four writers share their thoughts.
Every weekday evening, our editors guide you through the biggest stories of the day, help you discover new ideas, and surprise you with moments of delight. Subscribe to get this delivered to your inbox.
June's protests saw a series of victories for advocates of police reform. But the national conversation is far from over, and calls for further overhaul continue.
Below, four writers weigh in on the movement to defund the police—and offer their thoughts on how to best fix American policing:
Police abolition is more than just firing cops.
Derecka Purnell, a human-rights lawyer, a writer, and an organizer, was once repulsed by the idea. She explains why she later changed her mind: "Abolition, I learned, was a bigger idea than firing cops and closing prisons; it included eliminating the reasons people think they need cops and prisons in the first place."
Unbundle the police in Venice, California.
"You shouldn't have to call 911 for problems related to homelessness," Conor Friedersdorf, who once watched an LAPD officer kill a homeless man, argues.
Whistleblowers within police departments need better protections.
"Those who stand up to corruption, report negligence or abuse, or decline to comply with bad orders are frequently marginalized, demoted, or outright fired," the sociology professor Musa al-Gharbi reports.
Defund facial recognition, which can be used to surveil activists.
"As a second-generation Black activist, I'm tired of being spied on by the police," Malkia Devich-Cyril writes.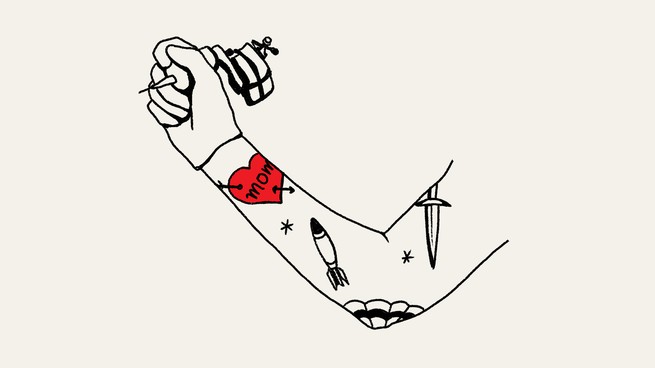 One question, answered: Can I get a tattoo right now?
"This doesn't seem like a particularly pressing question," our staff writer Joe Pinsker admits. But if your local parlor just reopened and you've been itching for ink, here's what one expert, Andrew Noymer, a public-health professor at UC Irvine told Joe:
When I asked Noymer about the tattoo parlors open in some parts of the country, he said that going to one wouldn't be the worst option to choose from the array of activities Americans can now elect to do. "If both parties are masking, I'd rather see someone getting a tattoo than see a crowded shopping mall," he said.
What to read if … you want practical tips:
What to read if … you feel like something is missing in your life right now:
Astronomers can relate. Explore the case of the disappearing star.
---
Did someone forward you this newsletter? Sign up here.