The Atlantic Daily: Congress Wakes Up to the Danger of Tech Giants
Our writers reflect on the country's complicated relationship with super businesses—as well as its willingness to tolerate them.
Every weekday evening, our editors guide you through the biggest stories of the day, help you discover new ideas, and surprise you with moments of delight. Subscribe to get this delivered to your inbox.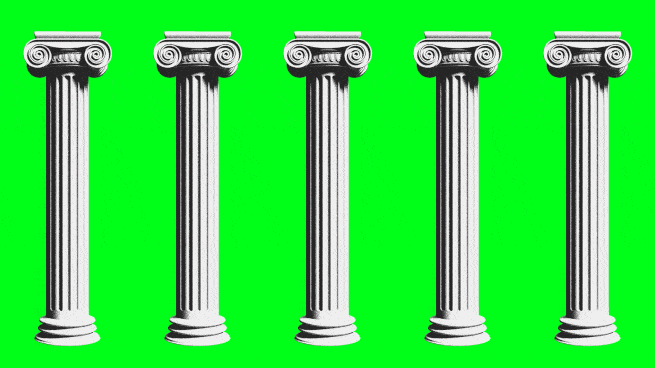 The four tech CEOs testifying before the House antitrust subcommittee today appeared, fittingly, in digital form only.
A delay at the start of the proceedings left representatives waiting for the likenesses of Jeff Bezos, Tim Cook, Sundar Pichai, and Mark Zuckerberg to show on screen.
Or as my colleague Ian Bogost put it: "Mingling lawmakers, masked amidst their nation's meatspace failure, [awaited] virtual testimony from its industrial lords, unmoved by the material world."
Below, two writers reflect not only on the hearing, but also on the country's complicated relationship with super businesses—as well as its willingness to tolerate them.
Lawmakers have wisened to the dangers of the tech giants.
This wasn't another 2018 Zuckerberg fiasco. "Not so many years ago, it was unimaginable that Congress would ask such tough questions of the most revered figures in American capitalism," argues Franklin Foer, who profiled Amazon CEO Jeff Bezos last year.
America's monopoly problem goes beyond tech.
"Forty years ago, the government essentially stopped policing industry concentration," David Dayen, the executive editor of The American Prospect, argues. "All Americans suffer from the wave of corporate consolidation that followed."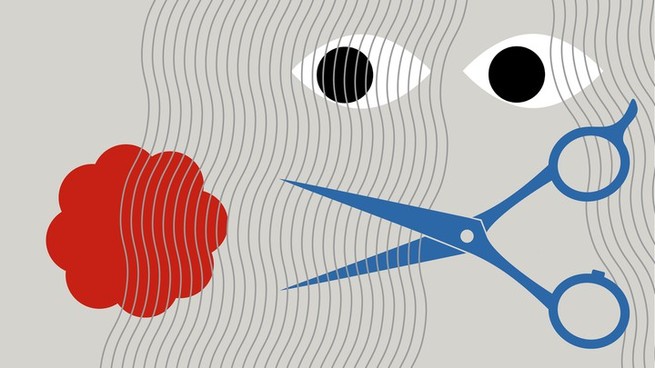 One question, answered: A reader refused to take their grandmother to the salon, citing health concerns. Now that grandmother is angry, the reader tells us:
Yesterday, she called me "mean" for refusing to take her. As a first-time caretaker, I'm really struggling with this. How should I strike a balance between her quality of life and her safety?
James Hamblin offers some advice in his latest "Paging Dr. Hamblin" column:
A common tendency in these situations is wanting to swoop in and do everything in our power to keep a person physically healthy and, well, alive for as long as possible. But in the process we run the risk of denying agency to elders. Just because people aren't able to drive, cook, or care for themselves in certain ways doesn't mean they should lose autonomy in other ways, such as making decisions for themselves.
Read the rest here. Every Wednesday, Jim takes questions from readers about health-related curiosities, concerns, and obsessions. He's also answered:
Have one? Email Jim at paging.dr.hamblin@theatlantic.com.
What to read if … you're secretly missing crowds:
Walt Disney World reopened in Florida, despite the state's surge in coronavirus cases. Our staff writer Graeme Wood spent a weekend riding rides, waving at princesses, and contemplating his mortality.
What to read if … you want practical tips:
---
Did someone forward you this newsletter? Sign up here.