The Atlantic Daily: Temper Your Expectations Around a Coronavirus Vaccine
And be wary of "hygiene theater," or risk-reduction practices that do little to reduce risk.
Every weekday evening, our editors guide you through the biggest stories of the day, help you discover new ideas, and surprise you with moments of delight. Subscribe to get this delivered to your inbox.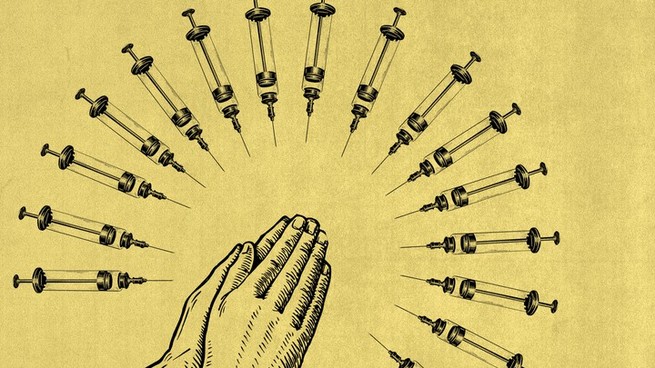 The development of a coronavirus vaccine won't end this pandemic overnight. Instead, it'll merely mark "the beginning of the end."
Sarah Zhang, our staff writer covering health and science, offers a much-needed reality check in her latest—and her piece is worth reading in full. Here are three things to expect, as explained by Sarah:
1. A vaccine won't make life go back to normal instantly.
A vaccine, when it is available, will mark only the beginning of a long, slow ramp down. And how long that ramp down takes will depend on the efficacy of a vaccine, the success in delivering hundreds of millions of doses, and the willingness of people to get it at all.
2. The rollout of a treatment would likely be complex …
Logistically, manufacturers will have to make hundreds of millions of doses while relying, perhaps, on technology never before used in vaccines and competing for basic supplies such as glass vials. Then the federal government will have to allocate doses, perhaps through a patchwork of state and local health departments with no existing infrastructure for vaccinating adults at scale.
3. … and political.
If the pandemic so far is any indication, a vaccination program is likely to take place against a backdrop of partisanship and misinformation.
While you wait in vaccine purgatory, here's something practical to think about:
Deep cleans might be more about pageantry than prevention. Derek Thompson warns of hygiene theater, or when "businesses and families … obsess over risk-reduction rituals that make us feel safer but don't actually do much to reduce risk—even as more dangerous activities are still allowed."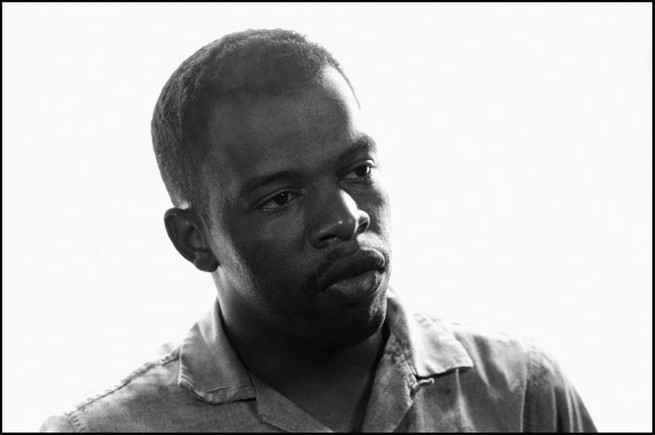 What to read if … you're reflecting on the life and the legacy of John Lewis:
Today, the late congressman lies in state in the U.S. Capitol building. Ibram X. Kendi, a contributing writer and a preeminent thinker on anti-racism, recalls Lewis's speech during the 1963 March on Washington: "Are Americans ready for the message the 23-year-old Lewis offered now?" he asks.
What to read if … you want practical tips: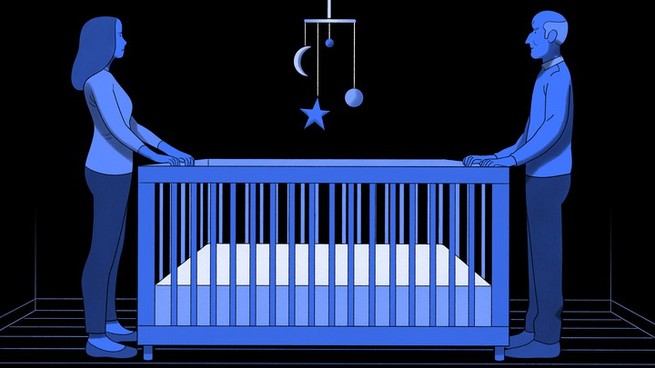 Dear Therapist
Every Monday, Lori Gottlieb answers questions from readers about their problems, big and small. This week, she advises a reader considering stepping away from their marriage to a man who is reluctant to have more children:
I truly love him, and there are obviously many other reasons we are married, but in my mind those reasons would never have developed without the initial agreement to have another baby.
Read the rest, and Lori's response. Write to her anytime at dear.therapist@theatlantic.com.
---
Did someone forward you this newsletter? Sign up here.