The Atlantic Daily: The COVID-Driven Economic Crisis Isn't Over
Two of our writers discuss the fallout so far—and detail the scary consequences still to come.
Every weekday evening, our editors guide you through the biggest stories of the day, help you discover new ideas, and surprise you with moments of delight. Subscribe to get this delivered to your inbox.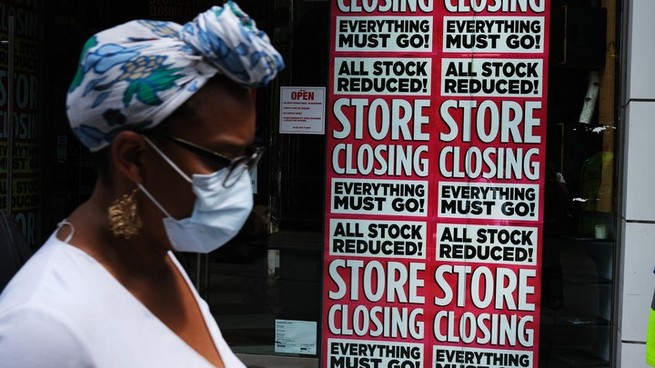 This spring, the U.S. effectively paused its economy in order to buy its medical system some time in the fight against the coronavirus. But the country squandered the moment, failing to get the virus under control—and likely lengthening the economic drought.
Two of our writers discuss the fallout so far—and detail the scary consequences still to come:
America's reticence to risk the economy for public health's sake has left both in shambles.
"The next, terrifying phase of the coronavirus recession is here: a damaged economy, a virus spreading faster than it was in March," Annie Lowery warns.
Millions of Americans are facing evictions in the coming months.
The pandemic ran out the clock on a housing crisis that's been looming for years, Derek Thompson notes.
The pandemic proved that cash payments work.
"Simply giving people cash turns out to be a powerful way to protect workers during a public-health crisis, to alleviate poverty, and to empower employees to bargain with employers," Annie argues. "Uncle Sam needs to give out a lot more."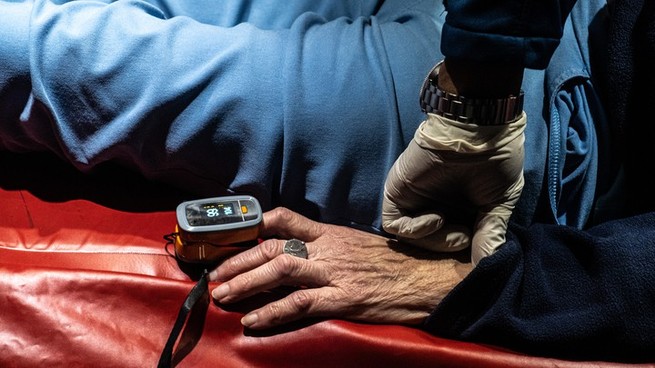 One question, answered: How can nursing homes protect their residents from COVID-19?
Nursing homes have been hit disproportionately hard by the pandemic—but this shouldn't have been inevitable, our Health writer Olga Khazan reports.
On our Social Distance podcast, Olga gave a few examples of places that got it right:
In Hong Kong, there were no nursing-home deaths or cases … They had a really bad SARS outbreak in Hong Kong in 2003. That caused them to come up with this new plan for nursing homes in case of an outbreak like this. They stocked up on masks. They isolated nursing-home residents in special hospital wards instead of in the nursing homes. They had government-trained infectious-control officers stationed inside the nursing homes …  

The Maryland Baptist Aged Home did something similar and also prevented any coronavirus deaths.
Read Olga's piece to better understand how the coronavirus response went so wrong in American nursing homes this spring, and why the Sun Belt surge isn't turning out any different.
What to read if … you want practical tips:
What to read if … you had a bad day at work:
Be thankful you're not one of the researchers whose inaccurate models led to the unnecessary government-sponsored culling of 463 wolves in British Columbia. Conservationists who thought they'd made a trade-off to protect the region's dwindling caribou population are back to square one.
What to read if … you're dreaming of human touch:
Elizabeth Bradfield's latest poem has its hands all over the concept.
What to read if … the guy at the liquor store knows you by name:
Return to an easier, breezier time with this 2019 story about the summer of hard seltzer.
---
This email was written by Haley Weiss, with help from Isabel Fattal, and edited by Caroline Mimbs Nyce. Did someone forward you this newsletter? Sign up here.