The Atlantic Daily: Election Day Will Be a Complicated One
Today, we're walking you through our writers' latest ideas of what might be in store.
Every weekday evening, our editors guide you through the biggest stories of the day, help you discover new ideas, and surprise you with moments of delight. Subscribe to get this delivered to your inbox.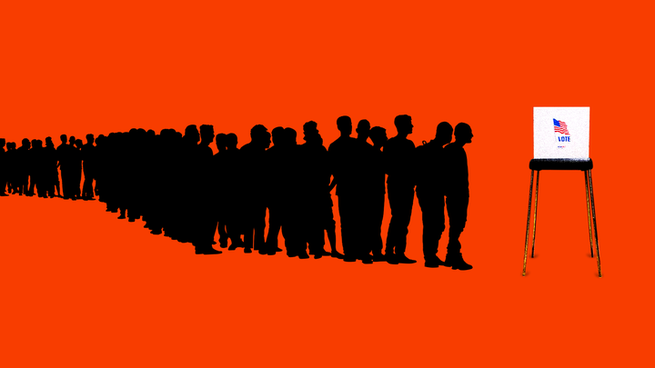 In the face of a deadly pandemic, conversation about the presidential election has felt comparatively muted. But there's still much to be sorted before Election Day rolls around. How will Americans vote, both literally and politically?
Here's what our political writers are following:
Chaotic primaries revealed alarming opportunities for voter suppression this fall. "Intentional voter suppression and unintentional suppression of the vote will collide in November," our staff writer Adam Harris warns.
Mail-in voting won't work as a stand-alone solution, two election experts argue. With fewer locations open and staffers available to help than on a pre-pandemic Election Day, the health and safety of workers and voters could be at risk.
Meanwhile, Trump is losing ground with white voters. "The driving factor for Trump's collapse appears to be race," our staff writer David A. Graham reports.
And one of Trump's 2016 competitors announced she's voting for Biden. "I've been very clear that I can't support Donald Trump," Carly Fiorina, who ran for the Republican nomination last cycle, told The Ticket podcast.
An outstanding question: Who will be Biden's running mate? Our campaign reporter Edward-Isaac Dovere talks through a few of the names being floated: Read his considerations of Kamala Harris, Elizabeth Warren, Susan Rice, and Stacey Abrams.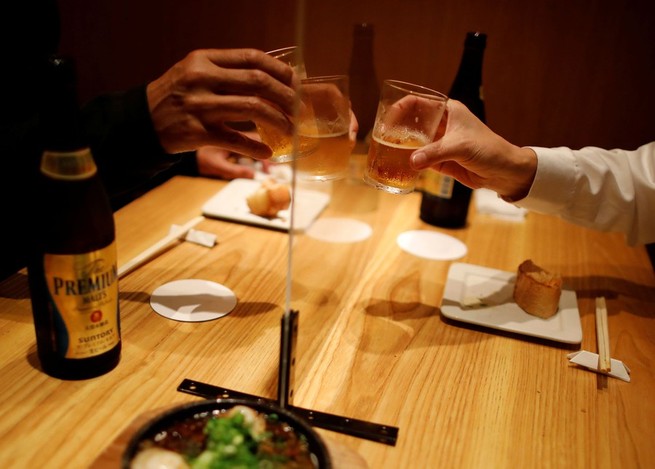 One question, answered: Should you eat out at a restaurant right now?
Ed Yong, our staff writer who's been covering this pandemic closely, shares his thoughts:
I miss eating out a lot, and I'd love to do it again. But I'm personally avoiding restaurants for at least this year. Prolonged proximity to other people increases the risk of infection, and you obviously cannot wear masks while eating and drinking. The risk is much higher indoors; it's lower outdoors, but not enough to make me feel comfortable. Eating out is not essential in the way that going to a grocery store is. It's not a moral dilemma like the question of whether to visit a sick elderly relative who lives across the country. It's an optional treat, and one that feels wise to forgo. I'm also assessing my risk based on how others have assessed theirs. To be blunt, the decision to eat out in restaurants right now isn't one I'd make, and I'm not sure I want to spend an hour sitting near people who've made that choice. In the meantime, I'll support my favorite restaurants, especially local and minority-owned places, by getting takeaways and occasionally ordering delivery.
What to read if … you want practical tips:
What to read if … you're already sweating from the long, hot summer ahead:
Cool down with this gallery of photographs from Antarctica, featuring icy scenes and, of course, plenty of penguins.
---
Thanks for reading. This email was written by Caroline Mimbs Nyce and Haley Weiss. It was edited by Shan Wang. Did someone forward you this newsletter? Sign up here.