The Atlantic Daily: The Pandemic Is Changing Where We Live
The wealthy are fleeing cities. Young adults are moving back in with mom and dad. Millions risk losing their homes. Our writers contemplate the consequences.
Every weekday evening, our editors guide you through the biggest stories of the day, help you discover new ideas, and surprise you with moments of delight. Subscribe to get this delivered to your inbox.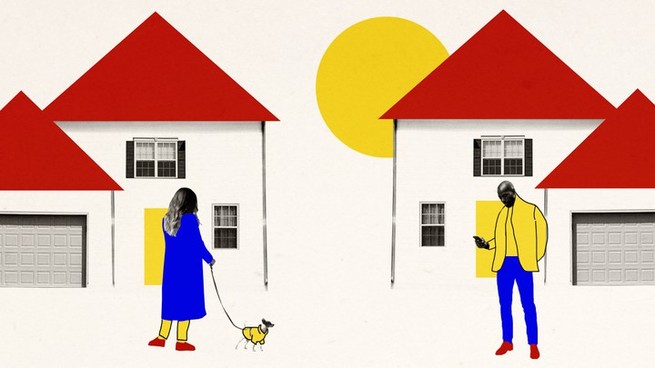 "For the most part, the pandemic has restricted motion in America," my colleague Joe Pinsker pointed out earlier this month. "But one exception has been a large-scale nationwide reshuffling of humans between homes."
Some of this movement has been done out of luxury, some out of necessity. With no end to the economic pain in sight, Americans are caught playing a high-stakes game of musical chairs with the country's available housing stock. When the music stops, millions could be left with nothing.
Our writers contemplate the consequences of said reshuffling:
Suddenly, life in the suburbs looks awfully appealing.
Urbanists once maligned the American sprawl. "After the anxious spring of 2020, these defects seem like new luxuries," Ian Bogost argues.
At the start of the pandemic, the rich fled cities. But long-term panic-moves may be risky.
"Fleeing cities is a bigger gamble than many white-collar workers might realize," Amanda Mull warned last month.
This period may erase some of the stigma around living at home.
Joe Pinsker, a writer on our Family team, makes the case: "The wave of young adults who have recently relocated is a symptom of a grave economic and public-health catastrophe, but living at home is not in and of itself a bad thing."
A lot of Americans could lose their homes altogether.
Unless the government intervenes. "Fixing it shouldn't be complicated," Derek Thompson argues. "Pandemics are complicated, but pandemic economics is simple. Get families cash, or people will go hungry and lose their home."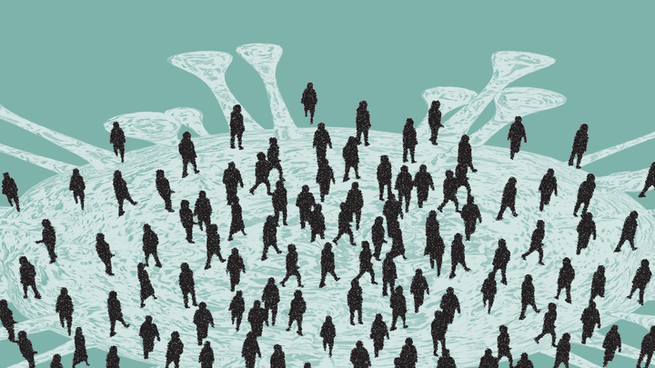 One question, answered: How long does COVID-19 immunity last?
A new study spawned frightening headlines suggesting that immunity might disappear within months. But when Derek reached out to scientists to talk him through the research, he found that the truth is a lot more complicated—and less terrifying.
The scientists agreed on three reasons to be skeptical of the more alarmist interpretations of the study's findings. The first: "Our immune system is a mysterious place," and this particular study "looked at only one part of it."
What to read if … you want practical tips:
What to read if … you're still processing the death of John Lewis:
Read this pair of reflections: Here's Adam Harris on the world that Lewis helped create, and Adam Serwer on why the congressman was an American founder.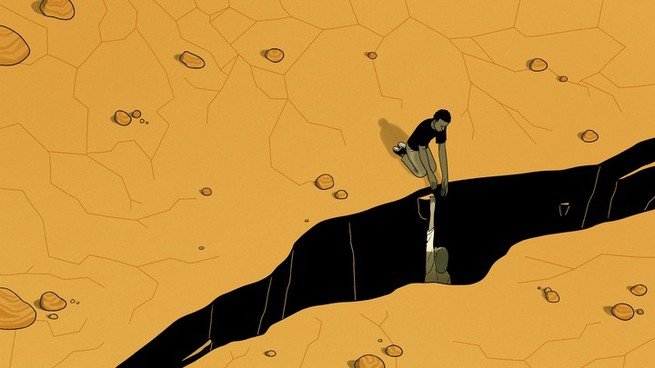 Dear Therapist
Every Monday, Lori Gottlieb answers questions from readers about their problems, big and small. This week, she advises a recent college graduate whose best friend can't find a job:
She already had a lot of anxiety about getting a good job before the economic crash, but things have just compounded now that jobs are few and far between. … It hurts me to see her so tense about something so far out of her control, but I don't know what else to do to try to help.
Read the rest, and Lori's response. Write to her anytime at dear.therapist@theatlantic.com.
---
Thanks for reading. This email was written by Caroline Mimbs Nyce, with help from Isabel Fattal, and edited by Shan Wang.
Did someone forward you this newsletter? Sign up here.