The Atlantic Daily: What to Read, Listen to, and Watch This Weekend
Even quarantine fatigue feels old now.
Every weekday evening, our editors guide you through the biggest stories of the day, help you discover new ideas, and surprise you with moments of delight. Subscribe to get this delivered to your inbox.
Even quarantine fatigue feels old now, the restlessness being replaced with a shrug. Whether you live in an area that is reopening or one that is experiencing a new surge of cases, our critics can help. Here's what to read, listen to, and watch this weekend.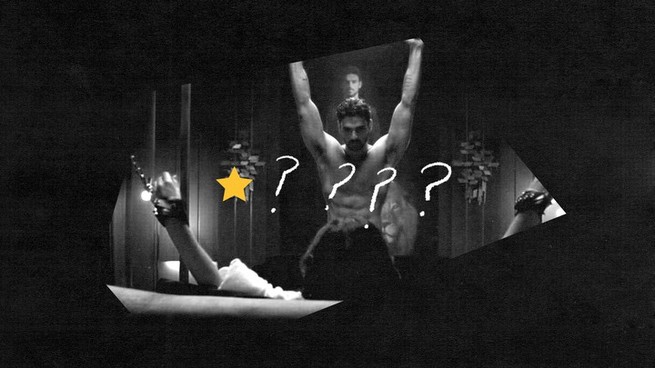 Watch
That this summer's first big movie is a terrible, Fifty Shades of Grey-style Polish film speaks perfectly to this moment.
My colleague Hannah Giorgis explains: "The film is a strange snapshot of the bizarre forces shaping culture consumption now: Netflix's algorithmic cunning, people's general antsiness during the pandemic—and, of course, the specific disappointment of missing out on warm-weather flings."
Our critics also reviewed:
Meanwhile, our Hollywood-based staff writer Shirley Li asks a fascinating question: Will sex scenes survive the pandemic?
Listen
It's been two decades since Bruce Springsteen wrote "American Skin (41 Shots)," a song about the killing of a black man by police. Now, Springsteen reflects on this moment in American history—and offers his playlist for the Trump era. (Listen on Spotify.)
This year may feel a little like a Bob Dylan song, my colleague Spencer Kornhaber writes—"which is why it's nice that Dylan has given us a new album to tangle with." Stream it on Spotify while reading Spencer's review.
If you find yourself alone for portions of this weekend, perk up with our playlist for solo partying (on Spotify here).
Read
Kevin Kwan, the author of Crazy Rich Asians, is set to release his next book later this month. Read our new profile of the author.
If you're looking for a short story, try this one from Andrew Martin. (Our senior editor Thomas Gebremedhin spoke with Martin; read their conversation.)
For those struggling to sleep, James Parker offers an ode to insomnia.
Look
Revisit the week with this collection of photos from our photo editor Alan Taylor.
Alan is also continuing his Fifty series of gorgeous photographs from each of the United States. This week's gallery sends us to the American Midwest. (Hint: This state is of particular political importance.)
---