The Atlantic Daily: The State of Trumpism
Four of our writers reflect on the president's ideology—and its future.
Every weekday evening, our editors guide you through the biggest stories of the day, help you discover new ideas, and surprise you with moments of delight. Subscribe to get this delivered to your inbox.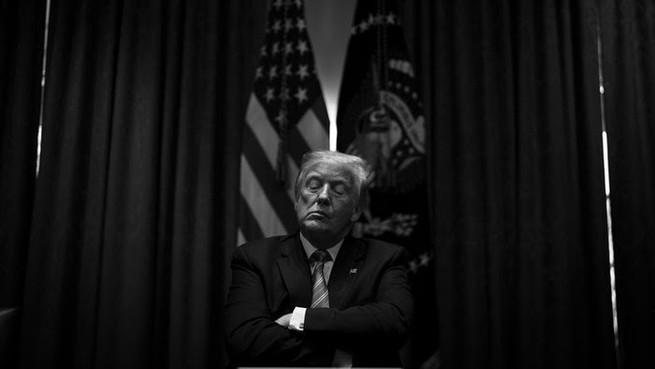 The polls aren't getting better for Donald Trump. As the 2020 election nears, the president's numbers continue to lag behind those of Joe Biden, the presumptive Democratic nominee.
As such, the Trumpian platform is coming under renewed scrutiny. Win or lose, what does the future hold for the president's ideology? Four of our writers offer their analysis:
It didn't have to be like this.
Trump stole the economic boom, worsening the outcome for workers. "Trump's populist rhetoric is a tawdry mask fitted on an economic policy that redistributes income upward even more aggressively than George W. Bush's did," Adam Serwer reports from San Antonio, Texas, where he visited a food bank under strain in the fallout from the outbreak.
Win or lose, Trumpism probably isn't going away.
"The 2024 GOP presidential nominee is highly likely to be an acolyte of the president's," our polling expert Ronald Brownstein reports.
In Virginia, Republicans decided the future of their party.
Over the weekend, one district ousted its incumbent congressman, largely over his decision to officiate a same-sex wedding. "As Virginia turns blue, this race is a sign that the GOP is moving away from the center as it shrinks," Emma Green reports.
Even if he loses in 2020, Trump could still break another norm.
What if Joe Biden wins and Trump refuses to leave the White House? Some of the president's opponents fear that could be the case, our White House correspondent Peter Nicholas reports.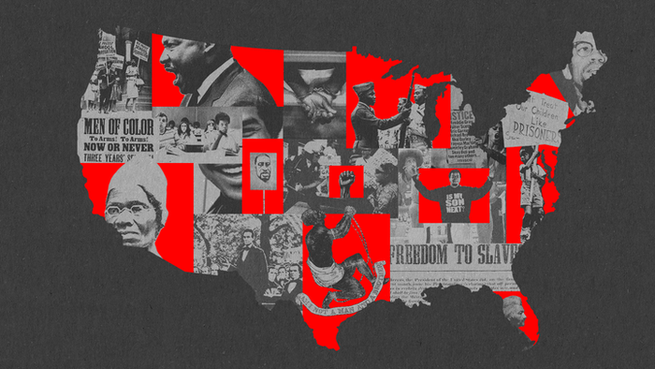 What to read if … you've been following the protests and want to understand how America got here:
Find 163 years of The Atlantic's writing on race and racism in this country in this new list of essential reads.
"We hope that our readers can use this compendium for their own education—to digest more fully the difficult but rich history of this country—and to spur deeper conversations," our deputy editor Gillian B. White writes.
What to read if … you want practical advice:
What to read if … you're looking for a bit of evening delight:
My colleague Alan Taylor has been compiling these delightful photo galleries, one from every U.S. state, for his Fifty project.
Scroll through his latest. Here's a hint about where you're headed this week: It's the second-smallest state by area.
---