The Atlantic Daily: 'It's a Bad Week to Be a Racist Statue'
The global anti-racism movement is forcing a reckoning with symbols of white supremacy. In the U.S., that means reopening an all-too-familiar conversation about Confederate monuments.
Every weekday evening, our editors guide you through the biggest stories of the day, help you discover new ideas, and surprise you with moments of delight. Subscribe to get this delivered to your inbox.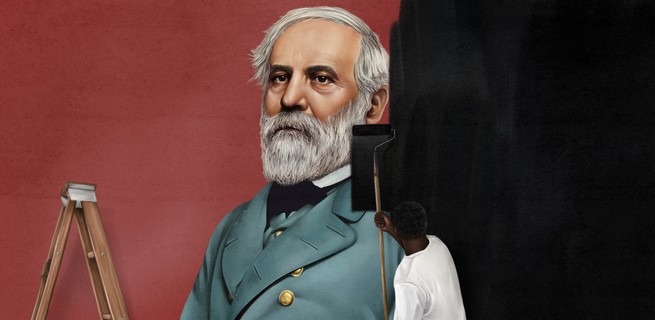 NASCAR banned Confederate flags. The country band Lady Antebellum rebranded as "Lady A." In Richmond, Virginia, protesters pulled down a statue of Jefferson Davis.
The death of George Floyd has set off more calls for the removal of Confederate symbols. Similar movements followed the shooting at Emanuel AME Church in 2015 and the deadly white-supremacist rally in Charlottesville, Virginia, in 2017. And yet, America remains a long way off from reconciling with its racist past.
We've written about these issues before—you can find our 2017 primer here. Today, two writers offer new suggestions for work still to be done:
Take the Confederate names off our Army bases.
David Petraeus, a retired U.S. Army general and former director of the CIA, made many parachute jumps at Fort Bragg, the North Carolina base named for a Confederate general.
Now it's time for that base—and the other 10 Army installations named for such officers—to drop such names, he writes.
Put Confederate monuments in a public space—and let them deteriorate.
Our staff writer Graeme Wood suggests taking a cue from Germany, where the Nazi Party Rally Grounds have been left to become overgrown and fall into disrepair.
Further reading: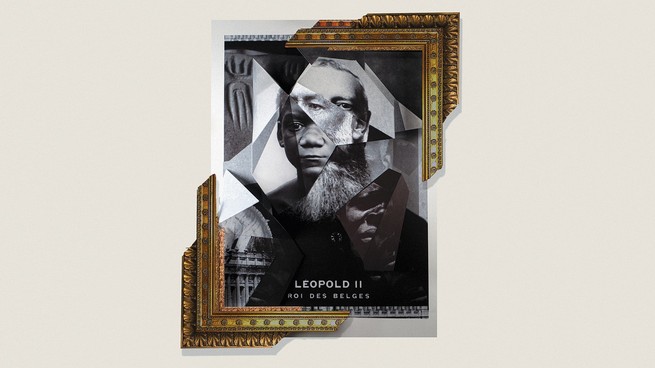 This isn't just a domestic conversation.
Statues are falling worldwide. Adam Hochschild, a historian and journalist who covered the fight to decolonize one museum earlier this year, reflects on the week's events:
When I wrote some months ago about arguments over colonialism surrounding a Belgian museum, I never imagined similar issues would suddenly be on front pages everywhere. As the video of George Floyd's brutal killing ricocheted around the world, one target of people's pent-up anger has been the most visible symbols of an older racial order. A crowd seized a statue of a British slave trader and pushed it into Bristol Harbor. Statues of Confederate officers are coming down in various parts of the American South. And in Belgium, at least five statues or busts of King Leopold II, the ruthless conqueror and colonizer of the Congo, have been splashed with red paint. Two have been removed. So far, more than 63,000 people have signed a petition demanding that all statues of the king in the country—and there are many more—be taken down by the end of this month.

As my friend the writer Rebecca Solnit said to me, "It's a bad week to be a racist statue." Ending racism itself, of course, in all its forms, will be a far harder and longer process. But in these tumultuous last few weeks, I'm feeling more optimistic than I have for a long time that people are taking that goal seriously.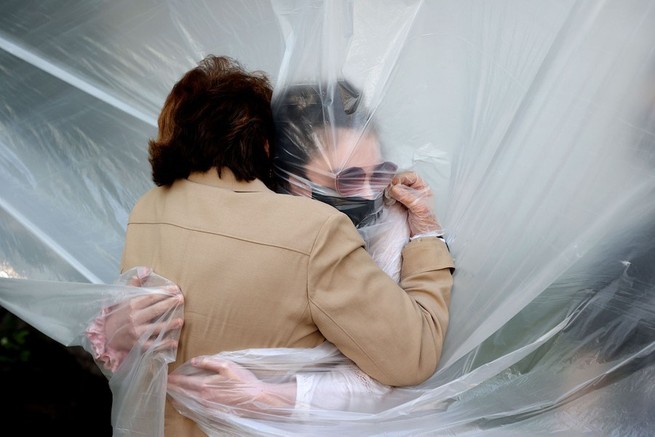 One question, answered: A Social Distance podcast listener asked: "Can you guys please unpack the WHO kerfuffle on asymptomatic transmission?"
Our reporter Jim Hamblin (who is also a doctor) explains said kerfuffle: A World Health Organization official said this week that asymptomatic spread of the coronavirus is "very rare." The comment was picked up by some news organizations, but it seems that "a tiny fragment of a comment was taken out of context," Jim explains; while "we know that people in asymptomatic phases are contagious," we don't know the exact breakdown of cases spread by people who are asymptomatic the whole time, versus those who do eventually develop symptoms, versus those who are experiencing symptoms.
The statement was revoked, and the WHO clarified that we don't know these exact numbers.
The takeaway? "It's really important that people recognize that you can be asymptomatic and still spreading" the virus, Jim says.
View all of our stories related to the coronavirus outbreak. We're looking to talk with individuals who got sick with COVID-19 and didn't tell their family about it. To share your experience, please write to us.
What to read if … you just want practical advice:
What to read if … you're a fan of Judd Apatow:
Our critic David Sims caught up with the filmmaker to chat about his new film, The King of Staten Island, which premieres online this week, and what Apatow's been up to during quarantine. Read their conversation.
---
This email was written by Caroline Mimbs Nyce, with help from Isabel Fattal, and edited by Michael Owen. Sign yourself up for The Daily here