The Books Briefing: Your Socially Distanced Summer-Reading List
Twenty titles for all your warm-weather moods: Your weekly guide to the best in books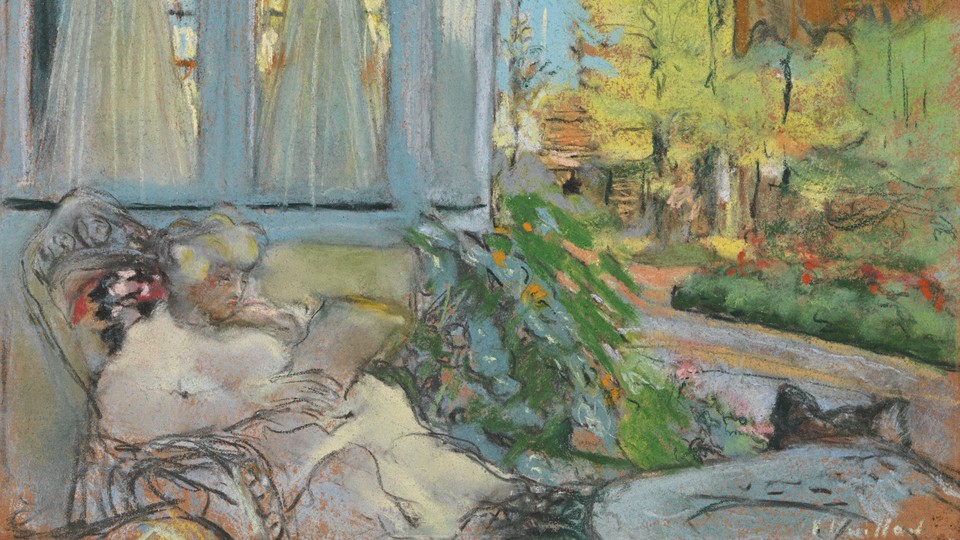 Books to bring on an airplane. Books to enjoy at the beach. The classic categories of warm-weather-reading recommendations don't seem to apply to a summer spent mostly at home under the shadow of a pandemic. And yet, as a source of distraction and solace, books are more important than ever—especially when they can serve as portals to the outdoor adventures or social gatherings you might be missing. Here are 20 of the books Atlantic staffers are reading this summer, grouped according ​to some common literary cravings.
Every Friday in the Books Briefing, we thread together Atlantic stories on books that share similar ideas.

Know other book lovers who might like this guide? Forward them this email.
---
What We're Reading

If you want to get lost in a place:
❖ Wilderness Essays, by John Muir: "Muir had the eye of a scientist and the wonder of an enthusiast; in his observations ... nature transforms from a place into a character."
❖ A Thousand Acres, by Jane Smiley: "More than anything, A Thousand Acres is about a place on the cusp of change—a place that the reader knows won't look the same after the last page is turned."
❖ The Age of Innocence, by Edith Wharton: "Wharton's classic, which turns 100 this year, reminds readers that our ideas of New York—and, perhaps, of everywhere else—are based on impermanent, fragile illusions."
❖ Tarka the Otter, by Henry Williamson: "Williamson's animals are not people, they are not symbols, and they do not speak. They are life itself."
---
If you're looking for a page-turner:
❖ Riddley Walker, by Russell Hoban: "It's a work of complete fiction—an entirely made-up world with its own gravitational integrity, its own language, its own codes, its own myths, its own poetry, almost its own sense of humor—that breaks upon our world like the truth."
❖ The Memory Police, by Yoko Ogawa: "Ogawa has written an astonishing novel about an island on which objects—perfume, harmonicas, boats—disappear."
❖ Catherine House, by Elisabeth Thomas: "Thomas's debut novel weaves a thrilling, compact story that builds dread slowly … as she begins to reveal the darkness at work on campus."
❖ The End of October, by Lawrence Wright: "I can already tell that … it will offer a kind of relief I yearn for these days: It's crammed with expertise, thoroughly absorbed and deployed in a timely way."
---

If you need smart observations about life:
❖ Too Much and Not the Mood, by Durga Chew-Bose: "The stillness of isolation allows [Chew-Bose]—and, perhaps, her quarantined readers—to notice the small marvels that surround humans every day, even in a lonely apartment."
❖ Broadsword Calling Danny Boy, by Geoff Dyer: "Dyer turns his attention—all of it, zooming madly in—to the clunky '60s war thriller Where Eagles Dare, dilating and inflating and comedically depressurizing the movie in a sequence of scene-by-scene riffs."
❖ The Folded Clock, by Heidi Julavits: "Julavits is not recording events so much as the strange, maddening, wonderful sensations of being alive."
❖ Here for It, by R. Eric Thomas: "This essay-collection-slash-memoir dissects Thomas's identity as a gay black Christian man, examining pivotal stages in his life … to better understand why he often didn't feel gay enough or black enough, man enough or simply good enough."
---

If you're in the mood for a quest:
❖ Dawn, by Octavia Butler: "A young woman named Lilith wakes up on an alien spaceship and finds herself charged with a gargantuan task: preparing a group of humans for their eventual return to a postapocalyptic Earth."
❖ Days of Distraction, by Alexandra Chang: "Chang's 25-year-old narrator is in what may feel to many like a familiar position: listless and lonely, stuck on her laptop at home, and tied a little too closely to a partner who suddenly seems like a stranger."
❖ Lose Your Mother, by Saidiya Hartman: "A chronicle of [a] journey along a slave route in Ghana, Lose Your Mother … is not a light read, but Hartman's prose is as vivid and intimate as it is arresting."
❖ The Dispossessed, by Ursula K. Le Guin: "A physicist-philosopher named Shevek journeys from an inhospitable moon populated by nobly struggling anarchists to the opulent and unequal planet those people fled a few generations earlier."
---

If you're craving human connection:
❖ Transit of Venus, by Shirley Hazzard: "Fans of Transit of Venus are especially zealous about rereading it, the better to appreciate its stringent insights into how people can fail to rise to the fateful moments that await them."
❖ Hex, by Rebecca Dinerstein Knight: "As Nell struggles ahead with her research on ways to neutralize toxic plants, her notes to Joan become a record of another, equally dangerous chemistry: the network of frustrations and desires that sets the two scientists at odds with the people closest to them."
❖ Conversations With Friends, by Sally Rooney: "Frances is so sweetly cerebral and unintentionally funny that being inside her brain for a few hundred pages—as she embarks on an affair and tries to conceive a career for herself after college—is fairly delightful."
❖ Nothing to See Here, by Kevin Wilson: "As Lillian tries using gels, fire-retardant fabrics, and meditative breathing to keep her charges from bursting into flames … the bonds between caregiver and children grow riotously and joyously."
---
About us: This week's newsletter is written by Rosa Inocencio Smith. She just got a book in the mail from a friend: Saturday Night, by Susan Orlean.

Comments, questions, typos? Reply to this email to reach the Books Briefing team.

Did you get this newsletter from a friend? Sign yourself up.