The Atlantic Daily: Tips from Our Crossword Pro
Don't necessarily start at 1-Across.
Introducing The Atlantic's Sunday Crossword: We're expanding our puzzles to the weekend, and launching a new feature so that you can play with friends. Start playing.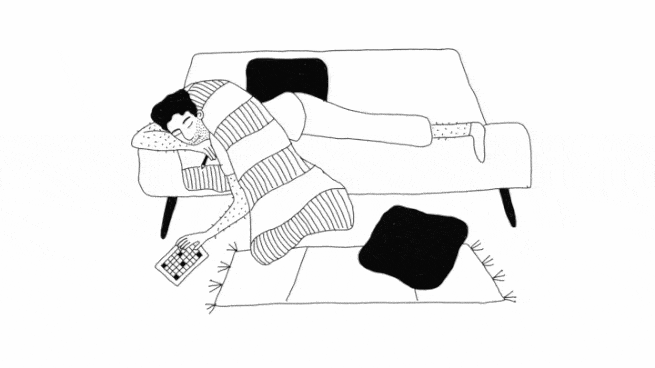 Starting today, our daily crossword will spill into your weekend: Sunday puzzles are here. We're also launching new social features that'll let you solve with your loved ones, even if you're apart. As I explain on our site today:
During the pandemic, people all over the world have been dealing with new and hybrid varieties of boredom, loneliness, and anxiety. Crosswords have always been a great solution to boredom, and a pleasant way to pass the time. And I hope that by introducing this new social solving feature, crosswords can play a small part in making us all feel a little closer together.
If you're feeling inspired to join our Atlantic puzzling community, welcome. I wrote out some tips for beginners below. Seasoned players, there's a little something for you, too: Scroll for some advanced puzzles to try.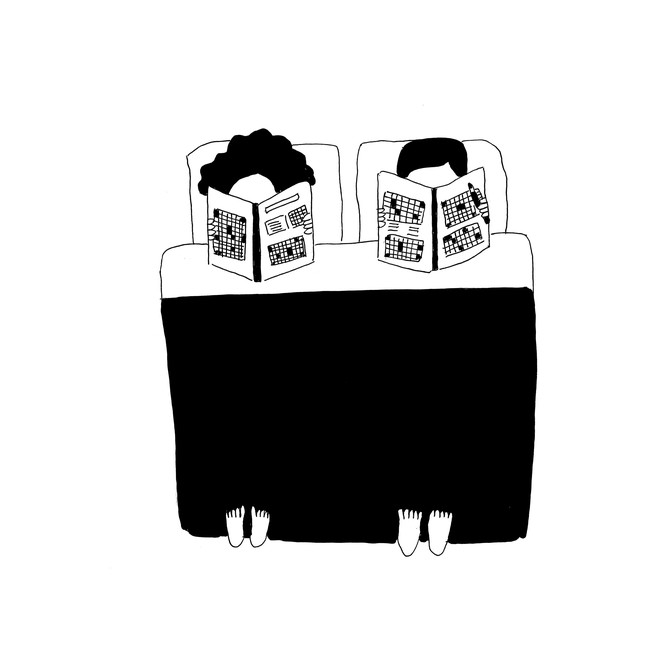 Tips for Beginners
1. The clue will always be in the same part of speech as the answer. If it's a noun, you're looking for another noun. If it's a verb, you're looking for another verb.
Clue: Went haywire

Answer: RAN AMOK
2. If a clue is plural, you can assume that the answer will be too.
Clue: Seats around a table

Answer: CHAIRS
3.  The same goes for verb tenses. Past-tense clues call for past-tense answers.
Clue: Engrossed

Answer: RIVETED
Bonus: This can be a helpful way to get some letters without knowing the answer. If a clue ends in "-ing," see if penciling in -ING at the end of the entry can help you solve the perpendicular clues.
4. If the clue features an abbreviation, so will the answer.
Clue: Transportation group in NYC

Answer: MTA
5. A question mark at the end of the clue means there's going to be some wordplay involved.
Clue: Attire for a poser?

Answer: YOGA PANTS  
6. Don't necessarily start at 1-Across. Scan the puzzle for answers you know (called "gimmes") and three-letter words (which have the fewest letter-combination possibilities).
7. The first letter of every clue is always capitalized. That might seem like a boring typographical standard, but read closely. Crossword editors use everything at their disposal to keep solvers on their toes. The beginning of a clue is a good place to hide a proper noun.
Clue: Cruise vehicle?

Answer: MOVIE
(Still don't get it? Think Tom.)
8. Embrace "crosswordese." There are certain letters that appear a lot in answers, such as E or S. In order to have enough in the puzzle overall, words made up of only these letters are extremely, and sometimes annoyingly, common in puzzles—hence the nickname. (Examples include ESS, REM, ESE, ETE, or EER.)
9. Look up what you don't know. Don't feel guilty—it'll help you learn, and I guarantee you'll start to see an improvement.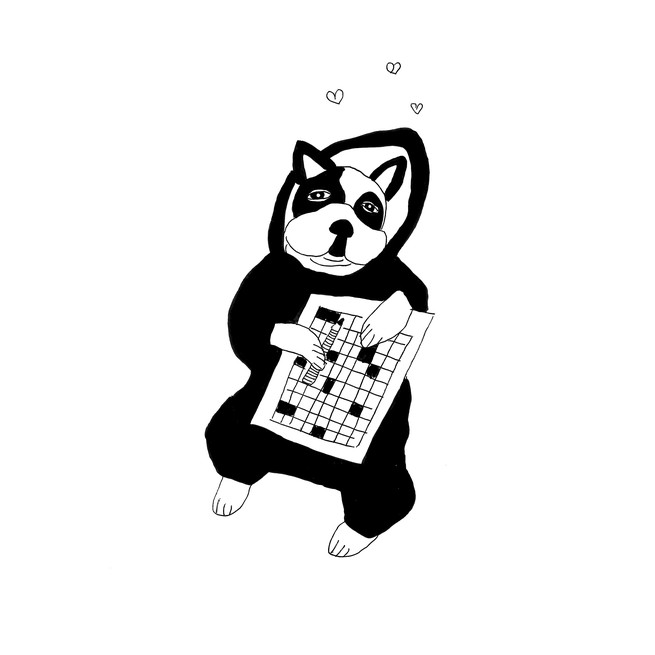 Other Crosswords to Try
… once you've finished ours, of course. If you're already a puzzle pro, consider something with a personal flair. Beyond mainstream venues like The New York Times, Newsday, and The Washington Post, there are tons of independent crosswords that can spice up your routine. Here are three that are worth your time:
The American Values Club: Formerly the Onion crossword, this weekly indie puzzle, edited by Ben Tausig, has a wicked sense of humor.

Fireball Crosswords: These are mind-bendingly tricky puzzles from Peter Gordon, the former crosswords editor of The New York Sun. If our Friday puzzles feel like child's play, and you're itching to tackle a monster, have at 'em, my friend. My prayers are with you.

Brendan Emmett Quigley: The renegade hipster of the puzzle world, this guy practically invented indie crossword puzzling. His twice-a-week blog has been a mainstay since I first started solving.
---