The Atlantic Daily: The Bright Spots
This outbreak, admittedly, has very few upsides. But roads are getting repaired, air pollution is down, and people are rediscovering music's power to build community.
Every weekday evening, our editors guide you through the biggest stories of the day, help you discover new ideas, and surprise you with moments of delight. Subscribe to get this delivered to your inbox.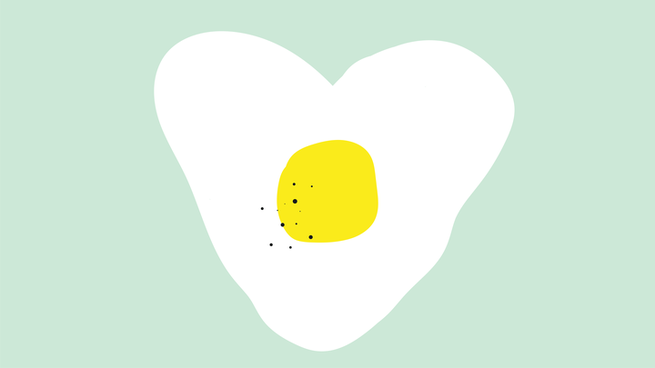 This pandemic forced many big, scary things into the world. But for today's newsletter, we're focusing on five bright spots—small, largely positive shifts amid our current reshuffling of order.
Cities get an unprecedented chance to repair roads and bridges.
"Empty streets are allowing construction crews to complete long-needed infrastructure projects at record speed," our politics writer Russell Berman reports.
Of course, the drop is only temporary, but, as our space reporter Marina Koren wrote last month: "The cleaner air could lead to a brief respite in parts of the world with severe air pollution even as they battle the coronavirus."
While more research is needed to understand the consequences of these particular circumstances, "it's well established that noise pollution can negatively affect our health, contributing to stress-related ailments, high blood pressure, sleep disruption, and other problems."
Food culture shucked its elitism.
Ostentatious recipes are out; practical, inclusive cooking is in. Hannah Giorgis, who previously wrote about her own pandemic cooking experience, notes the shift: "A wave of culinary experts is responding to the pandemic with an accessible and empathetic approach to home cooking—and audiences can't get enough."
And people are rediscovering music's communal value.
"Even if temporary, the turn toward communal listening has the air of something deep and primal," our culture writer Spencer Kornhaber points out. "Instead, participation and inclusion are in."
One question, answered: How widespread are coronavirus conspiracy theories?
As the pandemic unfolded, so did the theories. Two categories of coronavirus conspiracy have made it to the mainstream:
That the threat of the virus is being exaggerated to sabotage President Donald Trump's chances at reelection; and
That the virus was created and spread on purpose.
In mid-March, two experts polled a representative sample of 2,023 Americans to try to find out how common belief in these theories is. They asked about a bunch of different conspiracy theories, including the two coronavirus-related ones. The researchers found that belief in coronavirus theories is "about in the middle"—20 or so percentage points lower than the belief that Jeffrey Epstein was murdered, for example, but much higher than belief in some of the other theories they asked about.
While these numbers are concerning, they could be "much higher," Joseph E. Uscinski and Adam M. Enders write.
What to read if … you just want practical advice:
Tonight's Atlantic-approved quarantine activity:
---