The Atlantic Daily: One Hundred Thousand
Three developments worth watching as we enter the final days of May
Every weekday evening, our editors guide you through the biggest stories of the day, help you discover new ideas, and surprise you with moments of delight. Subscribe to get this delivered to your inbox.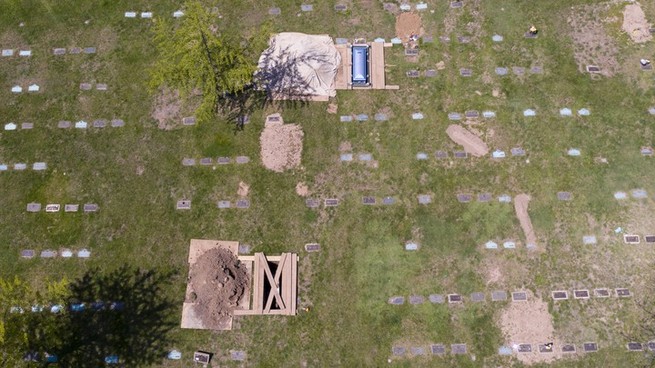 This pandemic is flattening time. Let's take stock of the present moment: Here are three recent developments worth watching as we enter the final days of May.
1. America is mourning the loss of nearly 100,000 people to COVID-19.
The United States is predicted to hit that grim milestone early this week.
Meghan O'Rourke, the author of a book about grief, reflects on the scale of this catastrophe:
"One hundred thousand people is nearly the population of the city I now live in; it is a neighborhood's worth of people in Brooklyn, my longtime home; it is perhaps 10 times the total number of people most of us will cross paths with in our entire lives."
2. President Donald Trump unveiled a new campaign slogan. It's a tacit admission that things aren't going very well.
Exit "Keep America Great." Enter "Transition to Greatness."
The new motto is, our staff writer David A. Graham argues, "a corporate-style euphemism that tries to spin a collapse as a success, replacing the ambition of 2016 with the wan incrementalism of 2020."
3. In the U.K., Boris Johnson's top adviser is implicated in a social-distancing scandal.
Dominic Cummings, an architect of the Brexit campaign, appears to have broken lockdown laws.
"For Johnson and his team, a touch more Churchillian circumspection—rather than just bulldog bravado—might have saved them a lot of the moral and political authority they might need in the coming months," Tom McTague reports from our London bureau.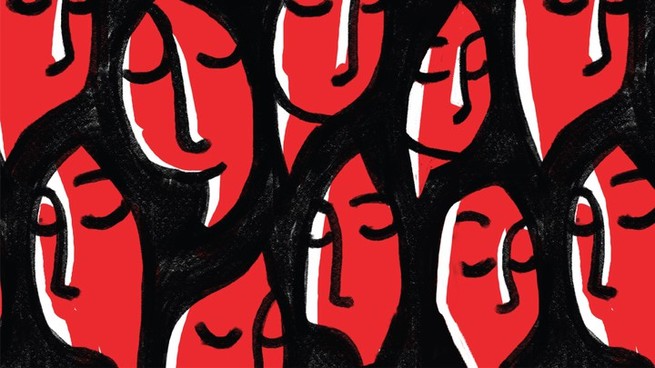 One question, answered: Is everyone depressed right now?
Our staff writer (and a doctor) James Hamblin takes a look:
Feelings of numbness, powerlessness, and hopelessness are now so common as to verge on being considered normal. But what we are seeing is far less likely an actual increase in a disease of the brain than a series of circumstances that is drawing out a similar neurochemical mix.
But this makes the processes of identifying and treating depression pretty confusing, Jim explains:
Suddenly, many people meet the criteria for clinical depression. Doctors are scrambling to determine who needs urgent intervention, and who is simply the new normal.
What to read if … you just want practical advice:
Tonight's Atlantic-approved quarantine activity:
Pamela Adlon's FX series about an actor and a single mother raising three daughters in Los Angeles just wrapped its fourth season, and the show has never been better, more creative, or more perfectly tuned to the cacophony of family life.
What to read if … you'd like to read about something—anything—other than the coronavirus: