The Atlantic Daily: What's Safe to Do During the Pandemic's Next Phase?
Yes, you'll still want to stay six feet away from other people.
Every weekday evening, our editors guide you through the biggest stories of the day, help you discover new ideas, and surprise you with moments of delight. Subscribe to get this delivered to your inbox.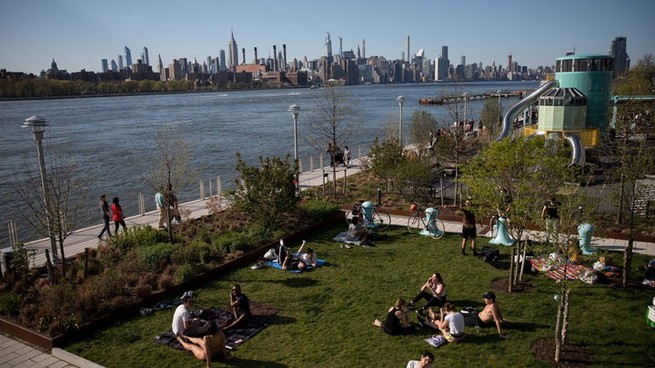 America is reopening, despite polling suggesting that the public is astonishingly united against it. According to one report, more than half of states have eased their public-health restrictions, with more soon to follow.
Responsibility, now more than ever, lies with the individual. "The theme of the next chapter of the pandemic," my colleague Joe Pinsker writes, "is choice." You'll be allowed to go places, but that doesn't necessarily mean you should. Americans now have to consider the risks to themselves and others, and make choices accordingly.
To help you with this weighty calculus, Joe talked to experts and put together this satisfying guide to the dos and don'ts of reopening. Here's a preview of what it covers—be sure to read the full thing for additional context:
Should I still stay six feet away from other people?
Yes. As one expert put it: "Reopening does not mean we all get to be close together again, as hard as that is."
Can I visit friends and family, and can I give them a hug?
Experts say yes to the first question, "but cautiously, while maintaining social distance," Joe writes—and preferably outdoors.
That means no hugs. "There are so many friends I would love to hug right now, but it's a no," a public-health professor said.
Can I drive or fly to other cities?
"If you don't have to leave your current location," Joe writes, "you should stay put."
"If you urgently need to go somewhere, perhaps to see a loved one who's dying, then by all means go." Joe lays out the relative risks of driving and flying, as well as some other important considerations about taking any sort of trip outside of your area.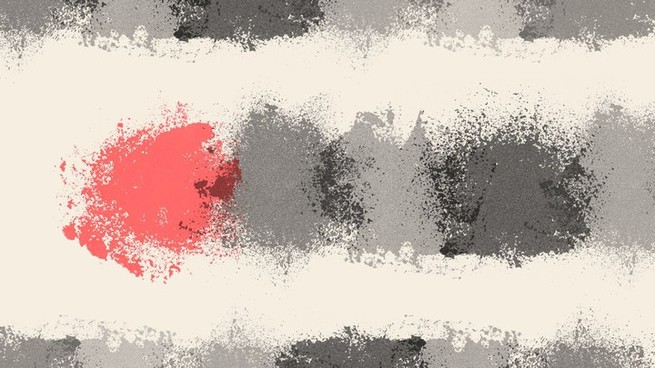 One question, answered: I read about a new, more contagious coronavirus strain. Should I be worried?
No, according to our science reporter Ed Yong.
He checked in with several virologists, who not only said that the claims are overblown, but also agreed that there is just one strain of the new coronavirus—not two, or three, or even eight, as various reports have claimed. There's just one strain. His latest article explains what a "strain" is, and how we'd know whether a new one emerged.
Studies with dramatic conclusions are garnering attention as people scour the internet and social media for new information, but Ed cautions against reading too much into any one piece of research.
What to read if … you just want practical advice:
Tonight's Atlantic-approved quarantine activity:
How to Build a Life
Every other Thursday, Arthur C. Brooks, who teaches at Harvard Business School, tackles questions of meaning and happiness. In this week's column, he looks at why so many people are unhappy in retirement.
Think of your life on the track of the literary hero's journey. It is "great when you're in the middle of it," he writes. "The trouble comes when your strengths start to wane, because now you're off script."
"The end of the true hero's journey is coming home and finding a battle to be waged not with an external enemy, but with one's own demons." Read the rest.
---
This email was written by Caroline Mimbs Nyce and Isabel Fattal, with help from Haley Weiss, and edited by Michael Owen. Sign yourself up for The Daily here.